UPPSALA. Varberg BoIS topped Sirius. Sirius was decisively better in terms of ball possession (71%).​
The match was played at the Studenternas IP stadium in Uppsala on Sunday and it started at 3:00 pm local time. The referee was Bojan Pandzic with the help of Pär Leek and Christian Tennstedt. The 4th official was Tess Olofsson. The weather was cloudy. The temperature was cold at 7.7 degrees Celsius or 45.84 Fahrenheit. The humidity was 100%.​
Match Statistics​
!

71

Ball Possession

29
Shots
24

Total

9

7

On Target

5

17

Off Target

4

3

Shots blocked

0
96

Attack

66

78

Dangerous attack

31

69

Ball safe​

54
1

Penalties

0

5

Corners

3

1

Off Sides

1
Fouls
11

Total

18

1

Yellow Cards

5

0

Double Yellow

0

0

Red Card

0
Other
Ball possession
Sirius had a strong ball possession 71% while Varberg BoIS was struggling with a 29% ball possession.
Attitude and shots
Sirius had a more offensive attitude with 78 dangerous attacks and 24 shots of which 7 were on target. Even so, Varberg BoIS was capable to find the solution to win this contest.​
Sirius shot 24 times, 7 on target, 17 off target. Regarding the opposition, Varberg BoIS shot 9 times, 5 on target, 4 off target.
Cards
Sirius received 1 yellow card (F. Rogić). Talking about the opposition, Varberg BoIS received 5 yellow cards (R. Tranberg, F. Bohman, I. Lushaku, H. Zackrisson and J. Birkfeldt).
Match Timeline
14'
A. Johansson
(goal)
O. Stanisic
22'
A. Liljenbäck
(goal)
A. Johansson
46'
T. Carlsson
- sub ->
O. Stanisic
K. Larson
- sub ->
D. Widgren
61'
T. Björkström
- sub ->
J. Roche
65'
A. Hellborg
- sub ->
P. Nwadike
65'
71'
F. Bohman
- sub ->
O. Alfonsi
71'
H. Zackrisson
- sub ->
R. Tranberg
71'
Filipe Sissé
- sub ->
A. Johansson
Ó. Ómarsson
- sub ->
T. Matthews
83'
M. Mathisen
(goal)
E. Sylisufaj
90'
Standings
After this match, Sirius will stay with 35 points to hold in the 11th place. Regarding the opposition, Varberg BoIS will have 31 points like Degerfors to sit in the 14th place.
Next matches
Sirius – Formation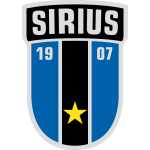 Sirius
Substitutes
Sirius started with a 3-5-2 line-up (3-5-2).
The manager Daniel Bäckström decided to play with the following team: Hannes Sveijer (5.8), Filip Rogić (7.3), Patrick Nwadike (6.6), Marcus Mathisen (6.7), Dennis Widgren (6.7), Adam Vikman (7.3), Jamie Roche (6.6), Tashreeq Matthews (6.6), Aron Bjarnason (7.4), Edi Sylisufaj (6.3) and Christian Kouakou (6.7).
The home team had on the bench: Jakob Voelkerling Persson, Adam Hellborg (6.7), Karim Fegrouche, Kristopher Da Graca, Karl Larsson (7.2), Óli Valur Ómarsson and Tim Björkström (6.8).
Substitutions
Sirius made 4 changes: D. Widgren for K. Larson (61′), J. Roche for T. Björkström (65′), P. Nwadike for A. Hellborg (65′) and T. Matthews for Ó. Ómarsson (83′).
Best player: Aron Bjarnason​
The player that probably impressed the most for Sirius was Aron Bjarnason.
His rating is (7.4) with 55 passes (80% accurate) and 3 key passes. He was won 5 duels out of 8. He performed 9 crosses.
Varberg BoIS – Formation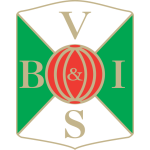 Varberg BoIS
Substitutes
Varberg BoIS started with a 4-2-3-1 line-up (4-2-3-1).
Joakim Persson played with: Stojan Lukić (7.0), Joakim Lindner (7.5), Jon Birkfeldt (7.3), Oliver Stanisic (7.2), Anton Liljenback (8.6), Ismet Lushaku (6.8), Luke Le Roux (7.1), Oliver Alfonsi (6.5), Robin Tranberg (6.6), Eric Alexander Johansson (8.2) and Robin Simovic (6.4).
The following players were sitting on the bench: Joel Sundstrom, Hampus Zackrisson (4.1), Filip Bohman (6.3), Filipe Sissé (5.9), Jacob Redenfors, Tobias Carlsson (6.3) and Fredrik Andersson.
Substitutions
Varberg BoIS made 4 changes: O. Stanisic for T. Carlsson (46′), O. Alfonsi for F. Bohman (71′), R. Tranberg for H. Zackrisson (71′) and A. Johansson for Filipe Sissé (71′).
Best player: Anton Liljenback​
Following our analysis, the most impressive player for Varberg BoIS was Anton Liljenback.
His rating is (8.6) with 2 goals, 28 passes (71% accurate) and 1 key pass. He was won 3 duels out of 6.
Results of the day
These are the results of the day in the Allsvenskan.​