https://www.youtube.com/watch?v=lM5LFWU49PY
ESTORIL. Benfica tops Estoril 5-1 after playing a incredible match. Benfica made the most of its superior ball possession (59%).
The match was played at the Estádio António Coimbra da Mota stadium in Estoril on Sunday and it started at 8:30 pm local time. The referee was Nuno Miguel Serrano Almeida with the support of Pedro Felisberto and Francisco João Serra Jorge Pereira. The 4th official was Anzhony Francisco Gonçalves Rodrigues. The weather was cloudy. The temperature was pleasant at 16.5 degrees Celsius or 61.77 Fahrenheit. The humidity was 88%.​
Match Statistics​
Ball possession
Benfica was in firm control of the ball 59% while Estoril was struggling with a 41% ball possession.
Attitude and shots
Benfica was putting more pressure with 67 dangerous attacks and 21 shots of which 9 were on target. This is one of the reasons why Benfica won the match.​
Estoril shot 7 times, 2 on target, 5 off target. On the other side, Benfica shot 21 times, 9 on target, 12 off target.
Cards
None of the teams received any yellow card.
Match Timeline
30'
António Silva
(goal)
Chiquinho
Tiago Araújo
- sub ->
Erison
63'
João Carlos
- sub ->
S. J. Lea
63'
66'
David Neres
- sub ->
Chiquinho
Standings
After playing this contest, Estoril will stay with 16 points to hold in the 10th place. On the other side, Benfica will have 34 points to sit in the 1st place.
Next matches
In the next match in the Liga Portugal, Estoril will play away with Santa Clara on the 14th of November with a 1-0 head to head statistic in favor of Santa Clara (2 draws).
Benfica will host Gil Vicente on the 13th of November with a 12-3 head to head in favor of Benfica (2 draws).
Estoril – Formation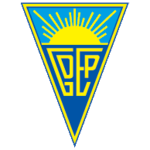 Estoril
Substitutes
Estoril started with a mid-fielder-oriented line-up (4-1-4-1).
The manager Nelson Alexandre da Silva Veríssimo decided to play with the following team: Pedro Silva (5.6), Tiago Santos (6.7), Bernardo Vital (6.2), Lucas Áfrico (6.3), Joãozinho (5.7), Mor Ndiaye (6.6), James Léa Siliki (5.9), Rosier Loreintz (6.1), Francisco Geraldes (6.4), Rodrigo Martins (6.3) and Erison (6.8).
The home team had on the bench: Mabrouk Rouai, Yusuf Bamidele, Serginho (7.1), Tiago Araújo (6.2), Edson Mexer, Gilson Tavares (6.3), João Carlos (6.2), João Oliveira and Shaquil Delos (6.2).
Substitutions
Estoril made 5 changes: R. Martins for S. Delos (63′), Erison for T. Araujo (63′), S. J. Lea for Joao Carlos (63′), L. Africo for S. Andrade (76′) and T. Santos for G. Tavares (76′).
Best player: Serginho​
The player that probably impressed the most for Estoril was Serginho.
His rating is (7.1) with 1 goal, 7 passes (100% accurate) and 0 key passes.
His performance was remarkable also because he started the match from the bench before entering the filed in the 76′.
Benfica – Formation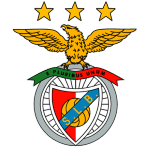 Benfica
Substitutes
Benfica started with a conservative line-up (4-4-2).
Roger Schmidt played with: Odysseas Vlachodimos (6.5), Alexander Bah (7.5), António Silva (8.8), Nicolás Otamendi (6.8), Alejandro Grimaldo (7.2), João Mário (8.1), Florentino Luís (7.6), Enzo Fernández (7.2), Chiquinho (7.1), Petar Musa (7.8) and Rafa Silva (7.2).
These were the players on the bench: Diogo Gonçalves (6.4), Henrique Araújo (6.4), Mihailo Ristić (7.7), João Victor, Lucas Veríssimo, Gilberto, David Neres (7.3), John Brooks and Helton Leite.
Substitutions
Benfica made 5 changes: P. Musa for Henrique Araujo (66′), Chiquinho for D. Neres (66′), Rafa Silva for D. Goncalves (66′), A. Grimaldo for M. Ristic (85′) and A. Bah for Gilberto (90′).
Best player: António Silva​
The player that probably impressed the most for Benfica was António Silva.
His rating is (8.8) with 2 goals, 57 passes (91% accurate) and 0 key passes. He was won 4 duels out of 4.
Results of the day
These are the results of the day in the Liga Portugal.​