ÅLESUND. Aalesund defeated Lillestrøm to win 2-1. It was Aalesund to strike first with a goal of Nenass at the 11′. Then it was a goal in the 24′ minute to make things even for 1-1. Eventually, N. Hopland gave the win to Aalesund in the 68′ minute with a goal. Lillestrøm lost this match even if it was superior in terms of ball possession (59%).
The match was played at the Color Line Stadion stadium in Ålesund on Sunday and it started at 5:00 pm local time. The referee was Daniel Higraff with the help of Ivar Michael Jahr and Ivar Askeland. The 4th official was Mathias Smehus Kringstad. The weather was cloudy. The temperature was cold at 7.5 degrees Celsius or 45.55 Fahrenheit. The humidity was 81%.​
Match Statistics​
Shots
16

Total

8

8

On Target

5

8

Off Target

3

1

Shots blocked

0
100

Attack

96

62

Dangerous attack

46

76

Ball safe​

85
0

Penalties

0

7

Corners

2
Fouls
8

Total

5

0

Yellow Cards

2

0

Double Yellow

0

0

Red Card

0
Other
Ball possession
Lillestrøm was in firm control of the ball 59% while Aalesund was struggling with a 41% ball possession.
Attitude and shots
Aalesund was more aggressive with 62 dangerous attacks and 16 shots of which 8 were on target. This is one of the reasons why Aalesund won the match​.
Aalesund shot 16 times, 8 on target, 8 off target. On the opposite side, Lillestrøm shot 8 times, 5 on target, 3 off target.
Cards
Aalesund didn't receive any yellow card. On the other side, Lillestrøm received 2 yellow cards (M. Knudsen and I. Ogbu).
Match Timeline
M. Ebiye
- sub ->
B. M. Kristensen
69'
G. Koomson
- sub ->
T. Kallevag
69'
74'
H. Fridjonsson
- sub ->
Y. Ibrahimaj
K. Barmen
- sub ->
S. Nordli
77'
K. Odemarksbakken
- sub ->
Nenass
77'
85'
P. A. Helland
- sub ->
M. Knudsen
Standings
After this match, Aalesund will have 38 points like Sarpsborg 08 to hold in the 9th place. Talking about the opposition, Lillestrøm will stay with 50 points to hold in the 4th place.
Next matches
In the next match in the Eliteserien, Aalesund will play away with Tromsø on the 13th of November with a 9-8 head to head in favor of Tromsø (6 draws).
Lillestrøm will host HamKam on the 13th of November with a 6-0 head to head record in favor of Lillestrøm (2 draws).
Aalesund – Formation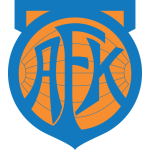 Aalesund
Substitutes
Aalesund started with a 5-3-2 line-up (5-3-2).
The manager Lars Arne Nilsen decided to play with the following team: Sten Grytebust (6.8), Simen Rafn (6.4), Petar Golubović (6.8), David Fällman (6.9), Nikolai Soyset Hopland (7.2), John Kitolano (7.2), Torbjorn Kallevag (6.7), Nenass (7.4), Erlend Segberg (6.5), Bjorn Martin Kristensen (6.5) and Simen Bolkan Nordli (7.8).
The home team had on the bench: Michael Lansing, Jeppe Moe, Besim Šerbečić, Kristoffer Barmen (6.4), Fredrik Haugen, Kristoffer Odemarksbakken (6.4), Dario Čanađija, Moses Ebiye (6.8) and Gilbert Koomson (6.9).
Substitutions
Aalesund made 4 changes: B. M. Kristensen for M. Ebiye (69′), T. Kallevag for G. Koomson (69′), S. Nordli for K. Barmen (77′) and Nenass for K. Odemarksbakken (77′).
Best player: Simen Bolkan Nordli​
As per our analysis, the most impressive player for Aalesund was Simen Bolkan Nordli even if he didn't score any goal.
His rating is (7.8) with 29 passes (82% accurate) and 4 key passes. He was won 1 duel out of 4. He performed 4 crosses.
Lillestrøm – Formation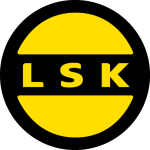 Lillestrøm
Substitutes
Lillestrøm started with an extremely aggressive line-up (3-4-3).
Geir Bakke played with: Mads Christiansen (7.3), Colin Rösler (7.6), Igoh Ogbu (6.8), Vetle Winger Dragsnes (6.2), Lars Ranger (6.2), Kaan Kairinen (6.5), Ifeanyi Mathew (7.4), Magnus Knudsen (6.5), Ylldren Ibrahimaj (7.0), Akor Adams (7.8) and Thomas Lehne Olsen (6.6).
The following players were sitting on the bench: Knut Andre Skjaerstein, Ibrahim Cisse, Henrik Skogvold, Aral Şimşir, Pål André Helland, Hólmbert Aron Friðjónsson (6.7) and Gjermund Åsen (6.4).
Substitutions
Lillestrøm made 3 changes: Y. Ibrahimaj for H. Fridjonsson (74′), A. Adams for G. Asen (74′) and M. Knudsen for P. A. Helland (85′).
Best player: Akor Adams​
The most impressive player for Lillestrøm was Akor Adams.
His rating is (7.8) with 1 goal, 14 passes (71% accurate) and 0 key passes. He was won 5 duels out of 6. He performed 1 cross.
Results of the day
These are the results of the day in the Eliteserien.​