HAMAR. Tromsø succeeded in turn the tables against HamKam to win 2-1. All goals were scored in the second half.​ It was HamKam to strike first with a goal of A. Nouri at the 54′. Then it was a goal in the 72′ minute to make things even for 1-1. Eventually, L. Nordas gave the win to Tromsø in the 81′ minute.
The match was played at the Briskeby Arena stadium in Hamar on Sunday and it started at 5:00 pm local time. The referee was Tommy Skjerven who had the assistance of Kim Haglund and Magnus Lundberg. The 4th official was Johan William Grundt. The weather was cloudy. The temperature was quite cold at 5.5 degrees Celsius or 41.92 Fahrenheit. The humidity was 91%.​
Match Statistics​
Ball possession
None of the teams had a clear upper hand in terms of ball possession. HamKam was in possession of the ball for 49% of the time vs. Tromsø that controlled the ball for 51% of the time.
Attitude and shots
HamKam was putting more pressure with 48 dangerous attacks and 8 shots of which 4 were on target. Still, Tromsø succeeded in find the solution to win this match.​
HamKam shot 8 times, 4 on target, 4 off target. On the opposite side, Tromsø shot 10 times, 3 on target, 7 off target.
Cards
None of the teams received any yellow card.
Match Timeline
B. Faraas
- sub ->
M. Pedersen
56'
P. Kirkevold
- sub ->
V. Lind
55'
E. Sildnes
- sub ->
M. Bjorlo
56'
61'
L. Nordas
- sub ->
J. Tuominen
61'
R. R. Norheim
- sub ->
F. Winther
R. Hassan
- sub ->
K. Onsrud
74'
V. Kongsro
- sub ->
A. Nouri
75'
90'
T. Hafstad
- sub ->
E. Kitolano
Standings
After playing this match, HamKam will stay with 31 points to remain in the 13th place. Regarding the opposition, Tromsø will have 42 points to remain in the 7th place.
Next matches
In the next match in the Eliteserien, HamKam will play away with Lillestrøm on the 13th of November with a 6-0 head to head statistic in favor of Lillestrøm (2 draws).
Tromsø will host Aalesund on the 13th of November with a 9-8 head to head stats in favor of Tromsø (6 draws).
HamKam – Formation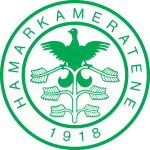 HamKam
Substitutes
HamKam started with a 5-3-2 line-up (5-3-2).
The manager Jakob Michelsen decided to play with the following team: Lars Jendal (6.1), Clement Bayiha (6.6), Markus Nakkim (6.2), Hassan Kurucay (7.1), Vetle Skjaervik (7.0), Amin Nouri (7.3), Morten Bjorlo (7.0), Kobe Hernández-Foster (6.7), Kristian Onsrud (6.6), Marcus Pedersen (7.1) and Victor Lind (7.0).
The home team had on the bench: Nicholas Hagen, Halvor Rodolen Opsahl, Vegard Kongsro (6.2), Emil Sildnes (6.6), Aleksander Melgalvis, Benjamin Thoresen Faraas (6.1), Rilwan Hassan (6.6), Pål Alexander Kirkevold (6.5) and Jonas Enkerud.
Substitutions
HamKam made 5 changes: M. Pedersen for B. Faraas (56′), V. Lind for P. Kirkevold (55′), M. Bjorlo for E. Sildnes (56′), K. Onsrud for R. Hassan (74′) and A. Nouri for V. Kongsro (75′).
Best player: Amin Nouri​
The most impressive player for HamKam was Amin Nouri.
His rating is (7.3) with 1 goal, 26 passes (61% accurate) and 1 key pass. He was won 4 duels out of 7. He performed 1 cross.
Tromsø – Formation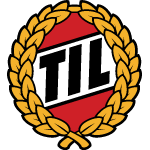 Tromsø
Substitutes
Tromsø started with an extremely aggressive line-up (3-4-3).
Gaute Ugelstad Helstrup played with: Jakob Haugaard (7.0), Jostein Gundersen (7.3), Christophe Psyche (6.2), Kent-Are Antonsen (7.0), Waren Hakon Christofer Kamanzi (7.0), Felix Winther (6.2), Sakarias Opsahl (7.0), Lasse Nilsen (7.0), Eric Kitolano (8.3), Jasse Tuominen (6.3) and August Mikkelsen (6.8).
The following players were sitting on the bench: Simon Thomas, Isak Kjelsrud Vik, Runar Robinsonn Norheim (6.3), Elias Aarflot, Lasse Selvåg Nordås (7.4) and Tobias Hafstad.
Substitutions
Tromsø made 3 changes: J. Tuominen for L. Nordas (61′), F. Winther for R. R. Norheim (61′) and E. Kitolano for T. Hafstad (90′).
Best player: Eric Kitolano​
The player that probably impressed the most for Tromsø was Eric Kitolano.
His rating is (8.3) with 1 goal, 33 passes (78% accurate) and 2 key passes. He was won 5 duels out of 9. He performed 1 cross.
Results of the day
These are the results of the day in the Eliteserien.​