MOLDE. Molde bested Sandefjord to win 2-1. It was Molde to strike first with a penalty of D. D. Fofana at the 27′. Then it was a goal in the 64′ minute to make things even for 1-1. Eventually, M. W. Eikrem gave the win to Molde in the 66′ minute with a goal.
The match was played at the Aker Stadion stadium in Molde. The referee was Mohammad Usman Aslam who was helped by Runar Langseth and Jørgen Rønning Valstadsve. The 4th official was Marius Hansen Grøtta. The weather was cloudy. The temperature was quite cold at 4.9 degrees Celsius or 40.84 Fahrenheit. The humidity was 93%.​
Match Statistics​
Shots
17

Total

12

6

On Target

5

11

Off Target

7

2

Shots blocked

3
78

Attack

87

55

Dangerous attack

64

83

Ball safe​

59
1

Penalties

0

8

Corners

5

2

Off Sides

1
Fouls
8

Total

11

0

Yellow Cards

3

0

Double Yellow

0

0

Red Card

0
Other
Ball possession
No teams had a vastly superior advantage in terms of ball possession. Molde was in possession of the ball for 53% of the time vs. Sandefjord that controlled the ball for 47% of the time.
Attitude and shots
Sandefjord had a more offensive attitude with 64 dangerous attacks and 12 shots of which 5 were on target. Nevertheless, Molde was able to find the solution to win this match.​
Molde shot 17 times, 6 on target, 11 off target. On the other side, Sandefjord shot 12 times, 5 on target, 7 off target.
Cards
Molde didn't receive any yellow card. On the opposite side, Sandefjord received 3 yellow cards (J. Taaje, H. Singh and F. Bikoro).
Match Timeline
E. Breivik
- sub ->
B. Risa
22'
S. Mannsverk
- sub ->
E. Knudtzon
34'
J. Bakke
- sub ->
M. W. Eikrem
70'
O. Brynhildsen
- sub ->
M. Grodem
70'
M. A. Kaasa
- sub ->
E. Hussain
70'
88'
M. Haakenstad
- sub ->
I. Smeulers
88'
F. Bikoro
- sub ->
R. Herraiz
88'
F. Nyenetue
- sub ->
D. Vega
Standings
After playing this match, Molde will have 75 points to sit in the 1st place. Regarding the opposition, Sandefjord will stay with 23 points to hold in the 14th place.
Next matches
In the next match in the Eliteserien, Molde will play away with Vålerenga on the 13th of November with a 18-11 head to head in favor of Molde (4 draws).
Sandefjord will host Haugesund on the 13th of November with a 9-3 head to head record in favor of Haugesund (1 draw).
Molde – Formation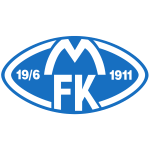 Molde
Substitutes
Molde started with a 3-5-2 line-up (3-5-2).
The manager Erling Moe decided to play with the following team: Oliver Petersen (7.1), Benjamin Hansen (7.1), Eirik Haugan (7.2), Birk Risa (6.5), Erling Knudtzon (6.9), Kristian Eriksen (6.4), Etzaz Hussain (7.1), Magnus Grødem (7.2), Mathias Løvik (7.0), Magnus Eikrem (7.5) and David Datro Fofana (7.2).
The home team had on the bench: Jakob Karlstrom, Peder Hoel Lervik, Martin Linnes, Sivert Mannsverk (7.2), Marcus Andre Kaasa (6.6), Emil Breivik (7.7), Johan Johanessen Bakke (6.8) and Ola Brynhildsen (7.0).
Substitutions
Molde made 5 changes: B. Risa for E. Breivik (22′), E. Knudtzon for S. Mannsverk (34′), M. W. Eikrem for J. Bakke (70′), M. Grodem for O. Brynhildsen (70′) and E. Hussain for M. A. Kaasa (70′).
Best player: Emil Breivik​
The player that probably impressed the most for Molde was Emil Breivik even if he didn't score any goal.
His rating is (7.7) with 46 passes (84% accurate) and 0 key passes. He was won 11 duels out of 13. He performed 1 cross. He hit the woodwork once times.
His performance was remarkable also because he started the match from the bench before entering the filed in the 22′.
Sandefjord – Formation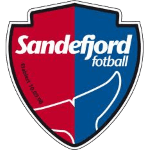 Sandefjord
Substitutes
Sandefjord started with a aggressive line-up (4-3-3).
Andreas Tegström played with: Jacob Storevik (6.8), Fredrik Palerud (6.4), Jesper Taaje (6.2), Quint Jansen (7.0), Ian Smeulers (7.1), Rufo (6.5), William Kurtović (6.7), Albin Winbo (7.1), Deyver Vega (7.1), Alexander Ruud Tveter (6.5) and Mohamed Ofkir (7.1).
They had on the bench: Hugo Keto, Mats Haakenstad, Harmeet Singh (6.6), Filip Loftesnes Bjune, Federico Bikoro, Vetle Walle Egeli, Franklin Daddysboy Nyenetue, Fredrik Flo and Sivert Gussias.
Substitutions
Sandefjord made 4 changes: A. Winbo for H. Singh (74′), I. Smeulers for M. Haakenstad (88′), R. Herraiz for F. Bikoro (88′) and D. Vega for F. Nyenetue (88′).
Best player: Deyver Vega​
The most impressive player for Sandefjord was Deyver Vega.
His rating is (7.1) with 19 passes (89% accurate) and 2 key passes. He was won 4 duels out of 10. He performed 6 crosses.
Results of the day
These are the results of the day in the Eliteserien.​