SARPSBORG. Sarpsborg 08 recovers against Kristiansund with a goal on the A. Diop 23′ and a goal on the D. P. 45′. Sarpsborg 08 was surely superior in terms of ball possession (64%)​
The match was played at the Sarpsborg Stadion stadium in Sarpsborg on Sunday and it started at 5:00 pm local time. The referee was Sivert Amland assisted by Jon-Michael Knutsen and Alf Olav Rossland. The 4th official was Harald Røvig Sletner. The weather was cloudy. The temperature was cold at 7.8 degrees Celsius or 46.04 Fahrenheit. The humidity was 90%.​
Match Statistics​
!

64

Ball Possession

36
Shots
18

Total

6

7

On Target

3

11

Off Target

3

4

Shots blocked

1
123

Attack

86

91

Dangerous attack

44

90

Ball safe

95
0

Penalties

0

7

Corners

3
Fouls
11

Total

8

2

Yellow Cards

1

0

Double Yellow

0

0

Red Card

0
Other
Ball possession
Sarpsborg 08 was in firm control of the ball 64% while Kristiansund was struggling with a 36% ball possession.
Attitude and shots
Sarpsborg 08 was more aggressive with 91 dangerous attacks and 18 shots of which 7 were on target. Nonetheless, that was not enough Sarpsborg 08 to win the match​.
Sarpsborg 08 shot 18 times, 7 on target, 11 off target. Talking about the opposition, Kristiansund shot 6 times, 3 on target, 3 off target.
Cards
Sarpsborg 08 received 2 yellow cards (S. Tibbling and V. Torp). Talking about the opposition, Kristiansund received 1 yellow card (B. D. Willumsson).
Match Timeline
Kristian Opseth
- sub ->
S. Skalevik
57'
60'
Brynjólfur Willumsson
- Yellow
Victor Torp
- sub ->
S. Tibbling
61'
Standings
After playing this encounter, Sarpsborg 08 will have 38 points like Aalesund to hold in the 8th place. On the other side, Kristiansund will have 22 points to remain in the 15th place.
Next matches
In the next match in the Eliteserien, Sarpsborg 08 will play away with Rosenborg on the 13th of November with a 14-2 head to head in favor of Rosenborg (5 draws).
Kristiansund will host Jerv on the 13th of November with a 1-0 head to head record in favor of Jerv (0 draws).
Sarpsborg 08 – Formation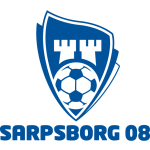 Sarpsborg 08
Substitutes
Sarpsborg 08 started with a 4-2-3-1 line-up (4-2-3-1).
The manager Stefan Billborn decided to play with the following team: Anders Kristiansen (6.1), Eirik Wichne (6.6), Serge-Junior Martinsson Ngouali (7.4), Anders Hagelskjær (7.4), Joachim Soltvedt (8.2), Simon Tibbling (7.0), Anton Saletros (7.4), Mikkel Maigaard (6.9), Steffen Skalevik (7.2), Tobias Heintz (7.3) and Gustav Engvall (6.9).
The home team had on the bench: Leander Oy, Elias Kringberg Haug, Jesper Johansen, Victor Torp (7.0), Ole Jørgen Halvorsen (6.8), Martin Höyland, Aridon Racaj, Guillermo Molins (6.7) and Kristian Opseth (6.8).
Substitutions
Sarpsborg 08 made 4 changes: G. Engvall for G. Molins (57′), S. Skalevik for K. Opseth (57′), S. Tibbling for V. Torp (61′) and E. Wichne for O. Halvorsen (61′).
Best player: Joachim Soltvedt​
The most impressive player for Sarpsborg 08 was Joachim Soltvedt.
His rating is (8.2) with 1 goal, 73 passes (89% accurate) and 3 key passes. He was won 3 duels out of 3. He performed 9 crosses.
Kristiansund – Formation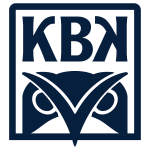 Kristiansund
Substitutes
Kristiansund started with a 5-3-2 line-up (5-3-2).
Christian Michelsen played with: Sean McDermott (6.5), Snorre Strand Nilsen (6.2), Sebastian Jarl (7.0), Dan Peter Ulvestad (7.2), Max Normann Williamsen (7.0), Torgil Owre Gjertsen (7.4), Amidou Diop (7.3), Andreas Hopmark (6.9), Liridon Kalludra (6.2), Faris Pemi Moumbagna (6.4) and Brynjólfur Darri Willumsson (6.4).
These were the players on the bench: Serigne Mor Mbaye, Aliou Coly (7.1), Amin Askar (6.7), Henrik Gjesdal, David Agbo, Pawel Chrupalla (6.2) and Bendik Bye (6.3).
Substitutions
Kristiansund made 5 changes: F. Moumbagna for B. Bye (46′), M. Williamsen for A. Coly (46′), T. Gjertsen for A. Askar (66′), L. Kalludra for P. Chrupalla (76′) and B. D. Willumsson for H. Gjesdal (90′).
Best player: Torgil Owre Gjertsen​
The player that probably impressed the most for Kristiansund was Torgil Owre Gjertsen.
His rating is (7.4) with 20 passes (75% accurate) and 1 key pass. He was won 5 duels out of 6. He performed 4 crosses.
Results of the day
These are the results of the day in the Eliteserien.​