CLERMONT-FERRAND. Montpellier and Clermont draw 1-1. T. Savanier scored the first goal (10′) for Montpellier. K. Andric settled the score (62′).
K. Andric squandered a decisive penalty (41′). That would have allowed Clermont to win the match.​
K. Andric didn't convert 1 penalty (41′) for ​Clermont. Also, G. Kyei squandered 1 penalty (78′) for ​Clermont.
The match was played at the Stade Gabriel Montpied stadium in Clermont-Ferrand on Sunday and it started at 3:00 pm local time. The referee was Marc Bollengier with the help of Erwan Finjean and Philippe Jeanne. The 4th official was Benjamin Lepaysant.
Match Statistics​
Shots
12

Total

7

5

On Target

3

7

Off Target

4

0

Shots blocked

1
105

Attack

104

50

Dangerous attack

50

51

Ball safe​

54
2

Penalties

1

5

Corners

1

1

Off Sides

1
Fouls
14

Total

17

1

Yellow Cards

2

0

Double Yellow

0

0

Red Card

0
Other
Ball possession
The ball possession was not so different. Clermont was in possession of the ball for 54% of the time vs. Montpellier that controlled the ball for 46% of the time.
Attitude and shots
Clermont was putting more pressure with 50 dangerous attacks and 12 shots of which 5 were on target. Nonetheless, that was not enough Clermont to win the match​.
Clermont shot 12 times, 5 on target, 7 off target. Talking about the opposition, Montpellier shot 7 times, 3 on target, 4 off target.
Cards
Clermont received 1 yellow card (F. Ogier). Regarding the opposition, Montpellier received 2 yellow cards (N. Cozza and W. Khazri).
Match Timeline
K. Andric
- missed penalty
41'
Muhammed Cham
- sub ->
Y. Magnin
58'
K. Andric
(goal)
E. Rashani
62'
66'
A. Souquet
- sub ->
F. Maouassa
66'
J. Chotard
- sub ->
K. Fayad
Y. Massolin
- sub ->
S. Khaoui
70'
71'
V. Germain
- sub ->
W. Khazri
J. Allevinah
- sub ->
K. Andric
80'
B. Diallo
- sub ->
E. Rashani
80'
Standings
After this match, Clermont will have 19 points like Nice to sit in the 10th place. On the other side, Montpellier will have 13 points like Auxerre to sit in the 14th place.
Next matches
In the next match in the Ligue 1, Clermont will play away with Lens on the 12th of November with a 9-4 head to head statistic in favor of Lens (11 draws).
Montpellier will host Reims on the 13th of November with a 9-9 head to head.
Clermont – Formation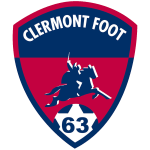 Clermont
Substitutes
Clermont started with a 3-4-1-2 line-up (3-4-1-2).
The manager Pascal Gastien decided to play with the following team: Mory Diaw (6.2), Florent Ogier (6.9), Mateusz Wieteska (7.1), Alidu Seidu (7.0), Jérémie Bela (6.8), Johan Gastien (7.4), Yohann Magnin (6.6), Elbasan Rashani (7.4), Saîf-Eddine Khaoui (6.8), Komnen Andrić (8.0) and Grejohn Kyei (6.0).
The home team had on the bench: Arial Mendy, Muhammed Cham-Saračević (6.8), Ouparine Djoco, Jodel Dossou (6.1), Jim Allevinah (6.8), Baïla Diallo (6.7) and Yanis Massolin (6.5).
Substitutions
Clermont made 5 changes: Y. Magnin for Muhammed Cham (58′), J. Bela for J. Dossou (59′), S. Khaoui for Y. Massolin (70′), K. Andric for J. Allevinah (80′) and E. Rashani for B. Diallo (80′).
Best player: Komnen Andrić​
The player that probably impressed the most for Clermont was Komnen Andrić.
His rating is (8.0) with 1 goal, 23 passes (78% accurate) and 0 key passes. He was won 15 duels out of 17.
Montpellier – Formation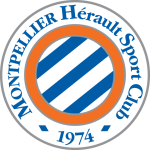 Montpellier
Substitutes
Montpellier started with a 5-3-2 line-up (5-3-2).
Romain Pitau played with: Bingourou Kamara (8.3), Falaye Sacko (6.8), Nicolas Cozza (6.8), Christopher Jullien (6.2), Maxime Estève (6.3), Faitout Maouassa (6.6), Khalil Fayad (6.7), Teji Savanier (7.1), Jordan Ferri (5.8), Wahbi Khazri (6.2) and Sepe Elye Wahi (6.4).
The following players were sitting on the bench: Valère Germain (6.9), Matis Carvalho, Leo Leroy, Béni Makouana, Arnaud Souquet (6.2), Sacha Delaye, Arnaud Nordin, Joris Chotard (7.3) and Mamadou Sakho.
Substitutions
Montpellier made 4 changes: F. Maouassa for A. Souquet (66′), K. Fayad for J. Chotard (66′), W. Khazri for V. Germain (71′) and E. Wahi for A. Nordin (84′).
Best player: Bingourou Kamara​
The most impressive player for Montpellier was the goalkeeper: Bingourou Kamara. His rating is 8.31. He saved 1 penalty. He performed 6 saves.
Results of the day
These are the results of the day in the Ligue 1.​