YEREVAN. LASK Linz was eventually too strong for Alashkert with the goal of Hong Hyun-Seok (35′), T. Goiginger (68′) and P. Michorl (90′).
C. Monschein missed a penalty (31′) for LASK Linz.​
The match was played at the Vazgen Sargsyan anvan Hanrapetakan Marzadasht stadium in Yerevan on Thursday and it started at 4:45 pm local time. The referee was Jens Maae who had the assistance of Victor Skytte and Jesper Dahl. The 4th official was Morten Krogh. The weather was clear. The temperature was cold at 7.1 degrees Celsius or 44.76 Fahrenheit. The humidity was 49%.​
Match Statistics​
Ball possession
LASK Linz had a superior ball possession 55% while Alashkert was struggling with a 45% ball possession.
Attitude and shots
LASK Linz was more aggressive with 70 dangerous attacks and 10 shots of which 5 were on target. This is one of the reasons why LASK Linz won the encounter.​
Alashkert shot 7 times, 5 on target, 2 off target. Regarding the opposition, LASK Linz shot 10 times, 5 on target, 5 off target.
Cards
Alashkert didn't receive any yellow card. Regarding the opposition, LASK Linz received 2 yellow cards (J. Boller and M. Potzmann).
Match Timeline
Wangu Batista
- sub ->
Vincent Bezecourt
58'
Artak Yedigaryan
- sub ->
James
66'
68'
Thomas Goiginger
(goal)
M. Karamoko
90'
Peter Michorl
(goal)
A. Gruber
Standings
Standings
Group A
Group B
Group C
Group D
Group E
Group F
Group G
Group H
Next matches
In the next match in the Europa Conference League, Alashkert will host Maccabi Tel Aviv on the 9th of December with a 1-0 head to head in favor of Maccabi Tel Aviv (0 draws).
LASK Linz will host HJK on the 9th of December with a 1-0 head to head statistic in favor of LASK Linz (0 draws).
Alashkert – Formation

Alashkert
Substitutes
The manager Milan Milanović decided to play with the following team: O. Čančarević, D. Boljević, V. Kryuchkov, D. Kadio, Tiago Cametá, James, R. Hovsepyan, A. Papikyan, D. Khurtsidze, V. Bezecourt and José Embaló.
The home team had on the bench: Matheus Alessandro, Nixon, W. Gome, B. Mihajlović, D. Yurchenko and A. Yedigaryan.
Substitutions
Alashkert made 4 changes: V. Bezecourt for W. Gome (57′), James for A. Yedigaryan (66′), Tiago Cameta for Nixon (78′) and A. Papikyan for Matheus Alessandro (79′).
LASK Linz – Formation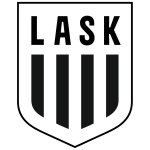 LASK Linz
Substitutes
Talking about the opposition, Andreas Wieland played with: A. Schlager, M. Potzmann, F. Luckeneder, D. Maresic, J. Boller, P. Michorl, R. Renner, Hong Hyeon-seok, T. Goiginger, C. Monschein and M. Karamoko.
These were the players on the bench: S. Horvath, N. Polster, F. Flecker, J. Holland, T. Gebauer, A. Schmidt, L. Grgic, H. Balić and A. Gruber.
Substitutions
LASK Linz made 5 changes: J. Boller for J. Holland (57′), C. Monschein for A. Schmidt (57′), Hong Hyun-Seok for L. Grgic (57′), M. Karamoko for H. Balic (69′) and T. Goiginger for A. Gruber (79′).
Results of the day
These are the results of the day in the Europa Conference League.​