FC Eindhoven and Willem II are going to clash in the 42nd week of the 2022/2023 KNVB Beker on Tuesday the 18th of October at 6:45 pm at Jan Louwers Stadion in Eindhoven (click here to see your time). In the following paragraphs you can find the head to head analysis and prediction.
PREDICTION, ODDS, LIVE STREAMING
| 1 | X | 2 |
| --- | --- | --- |
| 38.46% | 31.75% | 41.67% |
The prediction is that Willem II will be the winner of the match. Following our analysis, there are 41.67% chances that Willem II will conquer the match. The probability of a draw is 31.75%.
How to watch: Broadcasters and live streaming
The match will be broadcasted also in live streaming by bet365, bet365.nj, Bilyoner, Chance, ESPN (Ned), ESPN 2 (NLD), STS.pl, Tipsport, Tipsport SK and Watch ESPN (NLD).
Referee: Pol van Boekel
Referee: P. van Boekel
1
X
2
0%
100%
0%
The referee of the match will be Pol van Boekel who has already officiated 1 match in KNVB Beker this season​.He has never officiated a match for any of the 2 teams this season​.
FC Eindhoven – Performance
Last Matches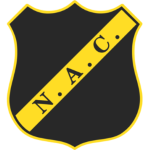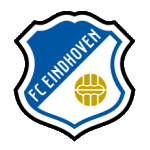 Goals
FC Eindhoven has scored 0 goals in total.
Willem II – Performance
Goals
Willem II has scored 0 goals in total.
KNVB Beker - H2H
Matches combined
Ball Possession​
-- PERFORMANCE --
-- GOALS --​
-- PENALTIES --​
-- SHOTS --​
-- CARDS --​