FLORIANóPOLIS. Fluminense was after all too much to handle for Avaí with the goal of German Cano (25′), David Braz (41′) and Martinelli (64′). Fluminense made the most of its superior ball possession (57%).
The match was played at the Estádio Aderbal Ramos da Silva stadium in Florianópolis on Sunday and it started at 7:00 pm local time. The referee was Anderson Daronco with the collaboration of Rafael da Silva Alves and Maira Mastella Moreira. The 4th official was Luiz Augusto Silveira Tisne. The weather was cloudy. The temperature was pleasant at 18.7 degrees Celsius or 65.62 Fahrenheit. The humidity was 95%.​
Match Statistics​
Shots
15

Total

17

3

On Target

7

12

Off Target

10

1

Shots blocked

2
109

Attack

100

46

Dangerous attack

49

87

Ball safe​

96
0

Penalties

0

9

Corners

5

2

Off Sides

1
Fouls
12

Total

15

2

Yellow Cards

0

0

Double Yellow

0

0

Red Card

0
Other
Ball possession
Fluminense was in firm control of the ball 57% while Avaí was struggling with a 43% ball possession.
Attitude and shots
Fluminense was more pushing with 49 dangerous attacks and 17 shots of which 7 were on target. This is one of the reasons why Fluminense won the match.​
Avaí shot 15 times, 3 on target, 12 off target. Regarding the opposition, Fluminense shot 17 times, 7 on target, 10 off target.
Cards
Avaí received 2 yellow cards (Renato and Eduardo). Talking about the opposition, Fluminense didn't receive any yellow card.
Match Timeline
25'
Germán Ezequiel Cano
(goal)
41'
David Braz de Oliveira Filho
(goal)
Jhon Arias
64'
Matheus Martinelli
(goal)
Jhon Arias
Lucas Silva
- sub ->
Romulo
65'
Márcio Antônio de Sousa Júnior
- sub ->
Kevin
65'
Eduardo Biasi
- sub ->
W. Pottker
73'
74'
Felipe Melo de Carvalho
- sub ->
Ganso
81'
Willian Gomes de Siqueira
- sub ->
German Cano
81'
Alexandre de Jesus Jeruzalem Júnior
- sub ->
Yago Felipe
87'
Michel Daryl Araújo Villar
- sub ->
Jhon Arias
Standings
After this contest, Avaí will stay with 28 points to remain in the 19th place. On the opposite side, Fluminense will have 54 points like Corinthians to lose in the 4th place.
Next matches
In the next match in the Serie A, Avaí will play away against Flamengo on the 13th of November with a 5-3 head to head stats in favor of Flamengo (5 draws).
Fluminense will play away agasint Bragantino on the 13th of November with a 3-2 head to head in favor of Fluminense (2 draws).
Avaí – Formation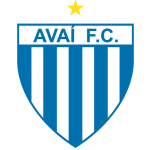 Avaí
Substitutes
Avaí started with a conservative line-up (4-4-2).
The manager Luiz Carlos Cirne Lima de Lorenzi decided to play with the following team: Vladimir (6.6), Kevin (7.0), Raniele (6.1), Rafael Vaz (7.4), Natanael (6.4), Renato (6.7), Lucas Ventura (6.9), Bruno Silva (6.8), Rômulo (6.8), William Pottker (6.8) and Guilherme Bissoli (6.7).
The home team had on the bench: Nathan Palafoz (6.5), Thales Bento Oleques, Eduardo Biasi (6.7), Luiz Guilherme da Conceição Silva, Kazu, Jean Pyerre Casagrande Silveira Correa, Jean Cleber Santos da Silva, Gledson Ribeiro dos Santos, Raphael Rodrigues Borges, Lucas Silva (6.7), Marcinho (7.0) and Rodrigo dos Santos de Freitas.
Substitutions
Avaí made 5 changes: Romulo for Lucas Silva (65′), Kevin for Marcinho (65′), W. Pottker for Eduardo (73′), G. Bissoli for Nathan (73′) and Lucas Ventura for Kazu (87′).
Best player: Rafael Vaz​
The player that probably impressed the most for Avaí was Rafael Vaz.
His rating is (7.4) with 54 passes (79% accurate) and 1 key pass. He was won 6 duels out of 10.
Fluminense – Formation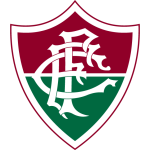 Fluminense
Substitutes
Fluminense started with a 4-2-2-2 line-up (4-2-2-2).
Fernando Diniz Silva played with: Fábio (7.5), Samuel Xavier (6.8), Manoel (6.9), David Braz (7.7), Calegari (6.8), Matheus Martinelli (8.0), André (7.1), Yago Felipe (7.6), Jhon Arias (8.4), Ganso (6.8) and Germán Cano (6.8).
The following players were sitting on the bench: Michel Araújo, Alan Douglas Borges de Carvalho, Matheus Martins (6.6), Felipe Melo (6.7), Pedro Felipe De Faria Rangel, Cristiano da Silva Leite, Marrony da Silva Liberato, Willian (6.2), Caio Fernando de Oliveira, Wellington Aparecido Martins, David de Duarte Macedo and Alexandre Jesus (6.4).
Substitutions
Fluminense made 5 changes: Ganso for Felipe Melo (74′), German Cano for Willian (81′), Yago Felipe for Alexandre Jesus (81′), Martinelli for Matheus Martins (82′) and Jhon Arias for Michel Araujo (87′).
Best player: Jhon Arias​
The most impressive player for Fluminense was Jhon Arias even if he didn't score any goal.
His rating is (8.4) with 44 passes (79% accurate) and 4 key passes. He was won 7 duels out of 14. He performed 7 crosses.
Results of the day
These are the results of the day in the Serie A.​