VáRZEA DAS MOçAS NITERóI. Internacional tops Botafogo 1-0 after B. Romero scored just 1 goal (68′).
The match was played at the Centro de Formação de Atletas TROPS stadium in Várzea das Moças Niterói on Sunday and it started at 6:00 pm local time. The referee was Braulio da Silva Machado who had the assistance of Kleber Lucio Gil and Luanderson Lima dos Santos. The 4th official was Felipe da Silva Gonçalves. The weather was clear. The temperature was pleasant at 24.8 degrees Celsius or 76.59 Fahrenheit. The humidity was 70%.​
Match Statistics​
Shots
12

Total

10

4

On Target

1

8

Off Target

9

5

Shots blocked

6
129

Attack

114

51

Dangerous attack

59

79

Ball safe​

82
0

Penalties

0

3

Corners

4

1

Off Sides

3
Fouls
1

Total

0

3

Yellow Cards

4

0

Double Yellow

0

0

Red Card

0
Other
Ball possession
No teams had a vastly superior advantage in terms of ball possession. Botafogo was in possession of the ball for 51% of the time vs. Internacional that controlled the ball for 49% of the time.
Attitude and shots
Internacional was putting more pressure with 59 dangerous attacks and 10 shots of which 1 were on target. This is one of the reasons why Internacional won the match.​
Botafogo shot 12 times, 4 on target, 8 off target. Regarding the opposition, Internacional shot 10 times, 1 on target, 9 off target.
Cards
Botafogo received 3 yellow cards (Tche Tche, Tiquinho Soares and Daniel Borges). On the other side, Internacional received 4 yellow cards (Rodrigo Moledo, Johnny, Taison and Liziero).
Match Timeline
38'
Rodrigo Modesto da Silva Moledo
- Yellow
51'
João Lucas de Souza Cardoso
- Yellow
Danilo Gomes Magalhaes
- Yellow
62'
71'
David Correia da Fonseca
- sub ->
Alan Patrick
Luis Henrique
- sub ->
Junior Santos
74'
Matheus Nascimento de Paula
- sub ->
Danilo
77'
81'
Lucas de Ramos Silveira
- sub ->
Edenilson
Gustavo Sauer
- sub ->
Adryelson
89'
Standings
After this match, Botafogo will stay with 43 points to remain in the 10th place. Talking about the opposition, Internacional will have 60 points to hold in the 2nd place.
Next matches
In the next match in the Serie A, Botafogo will play away against Athletico PR on the 13th of November with a 15-11 head to head statistic in favor of Athletico PR (5 draws).
Internacional will host Palmeiras on the 13th of November with a 14-14 head to head.
Botafogo – Formation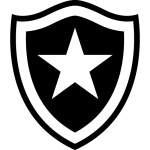 Botafogo
Substitutes
Botafogo adopted the 4-2-3-1 line-up (4-2-3-1).
The manager Luís Manuel Ribeiro de Castro decided to play with the following team: Gatito Fernández (6.3), Daniel Borges (7.3), Adryelson (7.1), Philipe Sampaio (7.4), Marçal (7.9), Danilo Barbosa (7.3), Tchê Tchê (6.2), Júnior Santos (6.2), Eduardo (7.0), Victor Sá (6.4) and Tiquinho Soares (7.1).
The home team had on the bench: Hugo, Joel Carli, Kanu, Luís Henrique (6.6), Lucas Piazón, Jeffinho (6.4), Gabriel Pires, Lucas Perri, Douglas Borges, Matheus Nascimento (6.6), Gustavo Sauer and Del Piage.
Substitutions
Botafogo made 4 changes: Victor Sa for Jeffinho (57′), Junior Santos for Luis Henrique (74′), Danilo for Matheus Nascimento (77′) and Adryelson for Gustavo Sauer (89′).
Best player: Marçal​
The most impressive player for Botafogo was Marçal.
His rating is (7.9) with 74 passes (86% accurate) and 2 key passes. He was won 6 duels out of 10. He performed 6 crosses.
Internacional – Formation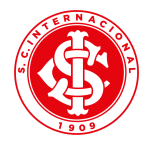 Internacional
Substitutes
Also Internacional adopted the 4-2-3-1 line-up (4-2-3-1).
Luiz Antônio Venker de Menezes played with: Keiller (7.5), Fabricio Bustos (6.8), Rodrigo Moledo (7.2), Vitão (6.8), Renê (7.8), Johnny (6.2), Carlos De Pena (7.7), Edenilson (6.7), Alan Patrick (6.8), Wanderson (6.2) and Alexandre Alemão (6.3).
The following players were sitting on the bench: Kaique Rocha, Matheus Dias, Braian Romero (7.4), Emerson Júnior, David (6.6), Anthoni, Estêvão, Lucas Ramos (6.5), Thauan Lara, Taison (6.6), Liziero (6.5) and Igor Gomes.
Substitutions
Internacional made 5 changes: M. Wanderson for Taison (64′), Alexandre Alemao for Braian Romero (64′), Johnny for Liziero (65′), Alan Patrick for David (71′) and Edenilson for Lucas Ramos (81′).
Best player: Renê​
As per our analysis, the most impressive player for Internacional was Renê even if he didn't score the decisive goal.
His rating is (7.8) with 74 passes (81% accurate) and 0 key passes. He was won 6 duels out of 7.
Results of the day
These are the results of the day in the Serie A.​