TRIPOLI. Asteras Tripolis and Panaitolikos didn't manage to score any goal on Sunday. Asteras Tripolis was decisively superior in terms of ball possession (64%)​.
The match was played at the Stadio Theodoros Kolokotronis stadium in Tripoli on Sunday and it started at 8:30 pm local time. The referee was Spiros Zabalas with the collaboration of Athanasios Kollias and Giorgos Christodoulou. The 4th official was Eleni Antoniou. The weather was cloudy. The temperature was pleasant at 23.7 degrees Celsius or 74.7 Fahrenheit. The humidity was 67%.​
Match Statistics​
!

64

Ball Possession

36
Shots
9

Total

3

0

On Target

3

9

Off Target

0

1

Shots blocked

1
116

Attack

62

30

Dangerous attack

19

101

Ball safe​

82
0

Penalties

0

1

Corners

2
Fouls
17

Total

11

3

Yellow Cards

3

0

Double Yellow

0

0

Red Card

0
Other
Ball possession
Asteras Tripolis had a superior ball possession 64% while Panaitolikos was struggling with a 36% ball possession.
Attitude and shots
Asteras Tripolis was putting more pressure with 30 dangerous attacks and 9 shots of which 0 were on target. Nonetheless, that was not enough Asteras Tripolis to win the match​.
Asteras Tripolis shot 9 times, 0 on target, 9 off target. Regarding the opposition, Panaitolikos shot 3 times, 3 on target, 0 off target.
Cards
Asteras Tripolis received 3 yellow cards (M. Gardawski, Xesc and J. Munafo). On the other side, Panaitolikos received 3 yellow cards (J. Diaz, L. Shengelia and A. Stergiakis).
Match Timeline
Michael Gardawski
- Yellow
22'
David Carmona
- sub ->
M. Gardawski
56'
Jeronimo Barrales
- sub ->
Xesc
67'
77'
Frederico Duarte
- sub ->
J. Morsay
Adrián Riera
- sub ->
J. Bartolo
85'
Juan Dominguez
- sub ->
M. Iglesias
85'
86'
João Pedro
- sub ->
D. Kolovos
89'
Georgios Xenitidis
- sub ->
L. Shengelia
90'
Antonis Stergiakis
- Yellow
Standings
After playing this contest, Asteras Tripolis will have 8 points to sit in the 9th place. On the opposite side, Panaitolikos will have 11 points like Atromitos to hold in the 7th place.
Next matches
In the next match in the Super League, Asteras Tripolis will play away with PAOK on the 23rd of October with a 18-13 head to head record in favor of PAOK (7 draws).
Panaitolikos will host Olympiakos Piraeus on the 22nd of October with a 18-0 head to head in favor of Olympiakos Piraeus (2 draws).
Asteras Tripolis – Formation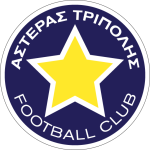 Asteras Tripolis
Substitutes
Asteras Tripolis started with a aggressive line-up (4-3-3).
The manager Iraklis Metaxas decided to play with the following team: Nikolaos Papadopoulos (7.1), Michael Gardawski (6.4), Pepe Castaño (7.0), Pichu Atienza (7.2), Federico Álvarez (6.9), Juan Munafo (6.9), Walter Iglesias (6.6), Caleb Stanko (6.6), Léo Tilica (6.5), Francesc Regis (6.8) and Julián Bartolo (7.4).
The home team had on the bench: Antonis Tsiftsis, David Carmona (6.8), Georgios Antzoulas, Juan Domínguez, Christos Tasoulis, Jerónimo Barrales (6.6), Adrián Riera, Sito (6.6) and Asier Benito.
Substitutions
Asteras Tripolis made 5 changes: M. Gardawski for D. Carmona Sierra (56′), C. Stanko for Sito (56′), Xesc for J. Barrales (67′), J. Bartolo for A. Riera (85′) and M. Iglesias for J. Dominguez (85′).
Best player: Julián Bartolo​
The most impressive player for Asteras Tripolis was Julián Bartolo.
His rating is (7.4) with 29 passes (72% accurate) and 0 key passes. He was won 6 duels out of 8. He performed 5 crosses.
Panaitolikos – Formation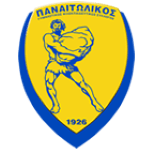 Panaitolikos
Substitutes
Panaitolikos started with a 4-3-1-2 line-up (4-3-1-2).
Yannis Anastasiou played with: Antonis Stergiakis (6.9), Michalis Bakakis (6.8), Jacob Une Larsson (6.8), Derek Cornelius (6.6), Diamantis Chouchoumis (6.5), Johan Martensson (6.8), Sebastian Mladen (6.4), Jorge Díaz (6.5), Dimitrios Kolovos (7.0), Levan Shengelia (6.7) and Jonathan Morsay (6.8).
The following players were sitting on the bench: Vangelis Kontogiannis, Konstantinos Apostolakis, Georgios Liavas, Alexandros Malis, Frederico Duarte (6.2), Ivan Varone, Giorgos Xenidis, Deybi Flores and João Pedro Silva.
Substitutions
Panaitolikos made 3 changes: J. Morsay for F. P. Almeida Duarte F. (77′), D. Kolovos for Joao Pedro (86′) and L. Shengelia for G. Xenitidis (89′).
Best player: Dimitrios Kolovos​
The player that probably impressed the most for Panaitolikos was Dimitrios Kolovos.
His rating is (7.0) with 18 passes (83% accurate) and 0 key passes. He was won 3 duels out of 4.
Results of the day
These are the results of the day in the Super League.​