LAHTI. Lahti demolishes HIFK 6-1 with goals of M. Klinga (5′), A. Heinonen (41′), P. Lampinen (45′), C. Geoffrey Chinedu (51′), S. Pasanen (81′ pen), S. Pasanen (82′), S. Pasanen (83′) and S. Pasanen (83′). On the other side, HIFK scored with ​I. Onyeanula (45′).
The match was played at the Lahden Stadion stadium in Lahti on Sunday and it started at 3:00 pm local time. The referee was Kaarlo Oskari Hämäläinen who was helped by Jouni Lemettinen and . The 4th official was Ville Nevalainen. The weather was cloudy. The temperature was cold at 10.1 degrees Celsius or 50.18 Fahrenheit. The humidity was 85%.​
Match Statistics​
Ball possession
The ball possession was not so different. Lahti was in possession of the ball for 54% of the time vs. HIFK that controlled the ball for 46% of the time.
Attitude and shots
Lahti had a more offensive attitude with 84 dangerous attacks and 16 shots of which 10 were on target. This is one of the reasons why Lahti won the match​.
Lahti shot 16 times, 10 on target, 6 off target. On the opposite side, HIFK shot 8 times, 4 on target, 4 off target.
Cards
Lahti received 1 yellow card (H. Memolla). Regarding the opposition, HIFK received 3 yellow cards (J. Backman, J. Halme and J. Ali).
Match Timeline
Samuel Pasanen
- sub ->
M. Kandji
46'
58'
Ifeanyi Emmanuel Ani
- sub ->
J. Backman
Samuel Pasanen
(goal)
D. Salanovic
82'
Samuel Pasanen
(goal)
D. Salanovic
83'
Samuel Pasanen
(goal)
D. Salanovic
83'
Standings
After playing this match, Lahti will have 18 points to sit in the 11th place. Regarding the opposition, HIFK will stay with 9 points to sit in the 12th place.
Next matches
Lahti – Formation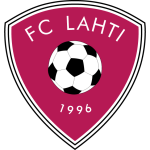 Lahti
Substitutes
Lahti started with a aggressive line-up (4-3-3).
The manager Mikko Mannila decided to play with the following team: Joona Tiainen, Akseli Puukko, Martinos Christofi, Teemu Penninkangas, Daniel Koskipalo, Arlind Sejdiu, Arttu Heinonen, Matti Klinga, Onni Hänninen, Macoumba Kandji and Pyry Lampinen.
The home team had on the bench: Kevin Kouassivi-Benissan, Samuel Pasanen, Altin Zeqiri, Geoffrey Chinedu Charles, Dennis Salanović, Antonio Reguero Chapinal and Hysen Memolla.
Substitutions
Lahti made 5 changes: M. Kandji for S. Pasanen (46′), T. Penninkangas for C. Geoffrey Chinedu (46′), M. Klinga for H. Memolla (46′), A. Puukko for K. Kouassivi-Benissan (77′) and P. Lampinen for D. Salanovic (72′).
HIFK – Formation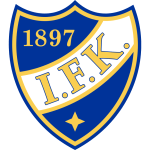 HIFK
Substitutes
HIFK started with a conservative line-up (4-4-2).
Teemu Kankkunen played with: Felix Ferahyan, Jesse Nikki, Jani Bäckman, Jukka Halme, Aatu Kujanpää, David Onyeanula, Eetu Puro, Obed Malolo, Jusif Ali, Roman Eremenko and Oliver Kangaslahti.
They had on the bench: Eero Markkanen, Sergei Eremenko, Didis Lutumba-Pitah, Ramilson Almeida, Michael Bakare, Ifeanyi Ani and Sávio Roberto.
Substitutions
HIFK made 5 changes: E. Puro for D. Lutumba-Pitah (46′), A. Kujanpaa for M. Bakare (46′), O. Malolo for S. Figueiredo (46′), J. Backman for E. Ani Ifeanyi (58′) and J. Halme for S. Eremenko (72′).
Results of the day
These are the results of the day in the Veikkausliiga.​