KIEL. Holstein Kiel was able to turn the tables against Heidenheim. It was Heidenheim to score first with a goal from D. Thomalla. However, later Holstein Kiel found the way to reverse the score scoring 3 consecutive goals with S. Skrzybski (45′), S. Skrzybski (51′) and K. O. Wriedt (66′).
The match was played at the Holstein-Stadion stadium in Kiel on Sunday and it started at 1:30 pm local time. The referee was Patrick Alt with the help of Sascha Thielert and Katrin Rafalski. The 4th official was Konrad Oldhfer. The weather was cloudy. The temperature was pleasant at 15.4 degrees Celsius or 59.77 Fahrenheit. The humidity was 74%.​
Match Statistics​
Shots
14

Total

10

5

On Target

4

9

Off Target

6

6

Shots blocked

2
98

Attack

117

30

Dangerous attack

38

97

Ball safe​

97
0

Penalties

0

6

Corners

7

3

Off Sides

1
Fouls
7

Total

10

0

Yellow Cards

1

0

Double Yellow

0

0

Red Card

0
Other
Ball possession
There was not much difference in terms of ball possession. Holstein Kiel was in possession of the ball for 52% of the time vs. Heidenheim that controlled the ball for 48% of the time.
Attitude and shots
Heidenheim was putting more pressure with 38 dangerous attacks and 10 shots of which 4 were on target. Anyway, Holstein Kiel succeeded in find the solution to win this match.​
Holstein Kiel shot 14 times, 5 on target, 9 off target. Regarding the opposition, Heidenheim shot 10 times, 4 on target, 6 off target.
Cards
Holstein Kiel didn't receive any yellow card. Talking about the opposition, Heidenheim received 1 yellow card (L. Maloney).
Match Timeline
46'
Christian Kühlwetter
- sub ->
L. Maloney
Philipp Sander
- sub ->
L. Holtby
62'
Kwasi Okyere Wriedt
(goal)
66'
68'
Dženis Burnić
- sub ->
T. Siersleben
68'
Stefan Schimmer
- sub ->
K. Sessa
67'
Marvin Rittmüller
- sub ->
A. Beck
Fin Bartels
- sub ->
S. Skrzybski
72'
Jann-Fiete Arp
- sub ->
K. O. Wriedt
82'
Jonas Sterner
- sub ->
F. Reese
82'
Aleksandar Ignjovski
- sub ->
F. Porath
82'
84'
Norman Theuerkauf
- sub ->
D. Thomalla
Standings
After this contest, Holstein Kiel will have 19 points to sit in the 6th place. On the other side, Heidenheim will stay with 20 points like Hannover 96 to remain in the 4th place.
Next matches
In the next match in the 2. Bundesliga, Holstein Kiel will play away against Karlsruher SC on the 5th of November with a 3-2 head to head stats in favor of Karlsruher SC (1 draw).
Heidenheim will host SpVgg Greuther Fürth on the 23rd of October with a 6-4 head to head statistic in favor of Heidenheim (4 draws).
Holstein Kiel – Formation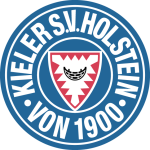 Holstein Kiel
Substitutes
Holstein Kiel started with a 3-5-1-1 line-up (3-5-1-1).
The manager Marcel Rapp decided to play with the following team: Thomas Dähne (6.7), Marvin Schulz (7.0), Hauke Wahl (7.3), Simon Lorenz (7.1), Fabian Reese (7.0), Lewis Holtby (6.6), Patrick Erras (7.0), Finn Dominik Porath (7.0), Mikkel Kirkeskov (7.9), Steven Skrzybski (9.0) and Kwasi Okyere Wriedt (7.3).
The home team had on the bench: Julian Korb, Jonas Sterner, Stefan Thesker, Tim Schreiber, Fin Bartels (6.4), Aleksandar Ignjovski, Philipp Sander (6.8), Jann-Fiete Arp and Marvin Obuz.
Substitutions
Holstein Kiel made 5 changes: L. Holtby for P. Sander (62′), S. Skrzybski for F. Bartels (72′), K. O. Wriedt for J. Arp (82′), F. Reese for J. Sterner (82′) and F. Porath for A. Ignjovski (82′).
Best player: Steven Skrzybski​
The most impressive player for Holstein Kiel was Steven Skrzybski.
His rating is (9.0) with 2 goals, 32 passes (78% accurate) and 1 key pass. He was won 4 duels out of 4.
Heidenheim – Formation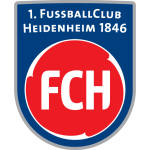 Heidenheim
Substitutes
Heidenheim started with a mid-fielder-oriented line-up (4-1-4-1).
Frank Schmidt played with: Kevin Müller (5.9), Marnon Busch (6.4), Patrick Mainka (6.4), Tim Siersleben (6.4), Jonas Föhrenbach (6.6), Lennard Maloney (5.9), Kevin Sessa (6.6), Denis Thomalla (7.2), Adrian Beck (6.8), Jan-Niklas Beste (6.8) and Tim Kleindienst (6.8).
The following players were sitting on the bench: Florian Pick, Melvin Ramusović, Christian Kühlwetter (6.6), Marvin Rittmüller (6.4), Norman Theuerkauf, Andreas Geipl, Stefan Schimmer (6.8), Vitus Eicher and Dženis Burnić (6.5).
Substitutions
Heidenheim made 5 changes: L. Maloney for C. Kuhlwetter (46′), T. Siersleben for D. Burnic (68′), K. Sessa for S. Schimmer (68′), A. Beck for M. Rittmuller (67′) and D. Thomalla for N. Theuerkauf (84′).
Best player: Denis Thomalla​
The player that probably impressed the most for Heidenheim was Denis Thomalla.
His rating is (7.2) with 1 goal, 30 passes (86% accurate) and 0 key passes. He was won 5 duels out of 13.
Results of the day
These are the results of the day in the 2. Bundesliga.​