LONDON. Tottenham overcomes Liverpool 1-0 after N. Fahey scored an own goal 11min.
The match was played at the Brisbane Road stadium in London on Sunday and it started at 2:00 pm local time. The referee was Abigail Byrne. The weather was cloudy. The temperature was pleasant at 16.2 degrees Celsius or 61.23 Fahrenheit. The humidity was 70%.​
Match Statistics​
Shots
15

Total

6

7

On Target

4

8

Off Target

2

0

Shots blocked

0
109

Attack

112

76

Dangerous attack

59

118

Ball safe​

120
0

Penalties

0

9

Corners

1
Fouls
3

Yellow Cards

2

0

Double Yellow

0

0

Red Card

0
Other
Ball possession
The ball possession was not so different. Tottenham was in possession of the ball for 54% of the time vs. Liverpool that controlled the ball for 46% of the time.
Attitude and shots
Tottenham was more aggressive with 76 dangerous attacks and 15 shots of which 7 were on target. This is one of the reasons why Tottenham won the match​.
Tottenham shot 15 times, 7 on target, 8 off target. Regarding the opposition, Liverpool shot 6 times, 4 on target, 2 off target.
Cards
Tottenham received 3 yellow cards (N. Karczewska, A. Turner and E. Summanen). Talking about the opposition, Liverpool received 2 yellow cards (R. Furness and T. Hinds).
Match Timeline
Cho So-Hyun
- sub ->
A. James
60'
60'
Ceri Holland
- sub ->
R. Furness
68'
Megan Campbell
- sub ->
M. Kearns
68'
Rhiannon Roberts
- sub ->
E. Koivisto
Nikola Karczewska
- Yellow
71'
Ellie Brazil
- sub ->
N. Karczewska
79'
Jessica Naz
- sub ->
C. Bizet
80'
Eveliina Summanen
- Yellow
90'
Standings
After this encounter, Tottenham has 6 points to occupy the 7th place in the standings. Talking about the opposition, Liverpool stays with 3 points (9th).
Next matches
In the next match in the Women's Super League, Tottenham will play away with West Ham W on the 28th of May with a 3-1 head to head record in favor of Tottenham (2 draws).
Liverpool will host Manchester United W on the 28th of May with a 1-0 head to head in favor of Manchester United W (0 draws).
Tottenham – Formation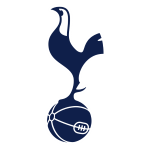 Tottenham W
Substitutes
The manager Rehanne Skinner decided to play with the following team: Tinja-Riikka Korpela, Amy Turner, Shelina Zadorsky, Molly Bartrip, Asmita Ale, Ashleigh Neville, Drew Spence, Angharad James, Eveliina Summanen, Celin Ildhusøy and Nikola Karczewska.
The home team had on the bench: Rebecca Leigh Spencer, Jessica Naz, Ellie Brazil, Gracie Pearse and So-Hyun Cho.
Substitutions
Tottenham made 3 changes: A. James for Cho So-Hyun (60′), N. Karczewska for E. Brazil (79′) and C. Bizet for J. Naz (80′).
Liverpool – Formation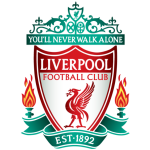 Liverpool W
Substitutes
Matt Beard played with: Rachael Laws, Gilly Louise Scarlett Flaherty, Niamh Fahey, Emma Koivisto, Jaz Matthews, Taylor Hinds, Rachel Furness, Missy Bo Kearns, Yana Daniels, Melissa Lawley and Katie Stengel.
These were the players on the bench: Leigh-Anne Robe, Charlotte Wardlaw, Carla Humphrey, Faye Kirby, Eartha Cumings, Hannah Silcock, Megan Campbell, Ceri Holland and Rhiannon Roberts.
Substitutions
Liverpool made 3 changes: R. Furness for C. Holland (60′), M. Kearns for M. Campbell (68′) and E. Koivisto for R. Roberts (68′).
Results of the day
These are the results of the day in the Women's Super League.​