TOULOUSE. Toulouse overcome Angers SCO. Toulouse made the most of its better ball possession (56%).
The match was played at the Stadium de Toulouse (Toulouse) stadium in Toulouse on Sunday and it started at 1:00 pm local time. The referee was Benoît Bastien with the assistance of Hicham Zakrani and Aurélien Berthomieu. The 4th official was Mickaël Leleu. The weather was clear. The temperature was hot at 25.9 degrees Celsius or 78.57 Fahrenheit. The humidity was 57%.​
Match Statistics​
Shots
15

Total

14

6

On Target

5

9

Off Target

9

1

Shots blocked

2
99

Attack

86

51

Dangerous attack

26

97

Ball safe​

89
1

Penalties

0

2

Corners

8
Fouls
12

Total

15

3

Yellow Cards

2

0

Double Yellow

0

0

Red Card

0
Other
Ball possession
Toulouse was in firm control of the ball 56% while Angers SCO was struggling with a 44% ball possession.
Attitude and shots
Toulouse was putting more pressure with 51 dangerous attacks and 15 shots of which 6 were on target. This is one of the reasons why Toulouse won the match​.
Toulouse shot 15 times, 6 on target, 9 off target. On the opposite side, Angers SCO shot 14 times, 5 on target, 9 off target.
Cards
Toulouse received 3 yellow cards (R. Nicolaisen, Z. Aboukhlal and F. Chaibi). Regarding the opposition, Angers SCO received 2 yellow cards (S. Doumbia and I. Amadou).
Match Timeline
21'
Souleyman Doumbia
- Yellow
Rasmus Nicolaisen
- Yellow
31'
Branco van den Boomen
(penalty)
39'
Zakaria Aboukhlal
- Yellow
49'
54'
Pierrick Capelle
- sub ->
S. Doumbia
68'
Sada Thioub
- sub ->
Y. Valery
Thijs Dallinga
- sub ->
R. Ratao
72'
Moussa Diarra
- sub ->
B. Dejaegere
75'
80'
Farid El Melali
- sub ->
A. Sima
81'
Salama Salama
- sub ->
S. Boufal
Oliver Zandén
- sub ->
A. Rouault
83'
Veljko Birmančević
- sub ->
F. Chaibi
83'
Denis Genreau
- sub ->
Z. Aboukhlal
84'
90'
Salama Salama
(goal)
F. El Melali
Standings
After playing this match, Toulouse will have 15 points to remain in the 9th place. On the other side, Angers SCO will stay with 8 points like Strasbourg and Ajaccio to sit in the 19th place.
Next matches
In the next match in the Ligue 1, Toulouse will host Strasbourg on the 23rd of October with a 7-1 head to head stats in favor of Strasbourg (2 draws).
Angers SCO will play away agasint Monaco on the 30th of October with a 12-4 head to head record in favor of Monaco (3 draws).
Toulouse – Formation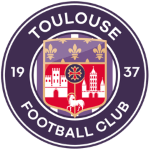 Toulouse
Substitutes
Toulouse started with a aggressive line-up (4-3-3).
The manager Philippe Montanier decided to play with the following team: Maxime Dupé (6.1), Mikkel Desler (6.5), Anthony Rouault (7.1), Rasmus Nicolaisen (6.9), Issiaga Sylla (6.6), Brecht Dejaegere (7.3), Stijn Spierings (7.5), Branco Van den Boomen (7.8), Rafael Ratão (7.0), Fares Chaibi (8.3) and Zakaria Aboukhlal (7.2).
The home team had on the bench: Ado Onaiwu, Kévin Keben Biakolo, Kjetil Haug, Moussa Diarra (6.6), Theocharis Tsingaras, Denis Genreau, Oliver Zandén, Veljko Birmančević and Thijs Dallinga (6.4).
Substitutions
Toulouse made 5 changes: R. Ratao for T. Dallinga (72′), B. Dejaegere for M. Diarra (75′), A. Rouault for O. Zanden (83′), F. Chaibi for V. Birmancevic (83′) and Z. Aboukhlal for D. Genreau (84′).
Best player: Fares Chaibi​
The most impressive player for Toulouse was Fares Chaibi even if he didn't score any goal.
His rating is (8.3) with 20 passes (85% accurate) and 5 key passes. He was won 4 duels out of 10. He performed 2 crosses.
Angers SCO – Formation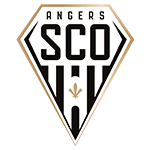 Angers SCO
Substitutes
Angers SCO started with a 5-3-2 line-up (5-3-2).
Gérald Baticle played with: Yahia Fofana (5.9), Yan Valery (6.3), Cédric Hountondji (6.4), Ibrahim Amadou (6.4), Batista Mendy (6.4), Souleyman Doumbia (6.1), Adrien Hunou (6.1), Nabil Bentaleb (7.8), Himad Abdelli (6.4), Abdallah Sima (6.8) and Sofiane Boufal (6.8).
These were the players on the bench: Amine Salama, Miha Blažič, Abdoulaye Bamba, Pierrick Capelle (6.3), Waniss Taibi, Azzedine Ounahi (6.8), Farid El Melali, Sada Thioub (6.7) and Paul Bernardoni.
Substitutions
Angers SCO made 5 changes: S. Doumbia for P. Capelle (54′), Y. Valery for S. Thioub (68′), A. Hunou for A. Ounahi (69′), A. Sima for F. El Melali (80′) and S. Boufal for A. Salama (81′).
Best player: Nabil Bentaleb​
The player that probably impressed the most for Angers SCO was Nabil Bentaleb.
His rating is (7.8) with 1 goal, 32 passes (78% accurate) and 1 key pass. He was won 8 duels out of 11. He performed 2 crosses. He hit the woodwork once times.
Results of the day
These are the results of the day in the Ligue 1.​