ALTACH. Rheindorf Altach snatched a late win Hartberg 1-0 after A. Nuhiu scored just 1 goal (90′).
The match was played at the CASHPOINT Arena stadium in Altach. The referee was Achim Untergasser with the assistance of Stefan Kühr and Andreas Zangerle. The 4th official was Arnes Talic. The weather was clear. The temperature was pleasant at 23.5 degrees Celsius or 74.34 Fahrenheit. The humidity was 50%.​
Match Statistics​
Shots
10

Total

10

6

On Target

1

4

Off Target

9

0

Shots blocked

0
90

Attack

88

22

Dangerous attack

41

52

Ball safe​

52
0

Penalties

0

3

Corners

3
Fouls
12

Total

11

3

Yellow Cards

3

0

Double Yellow

0

0

Red Card

0
Other
Ball possession
None of the teams had a clear upper hand in terms of ball possession. Rheindorf Altach was in possession of the ball for 54% of the time vs. Hartberg that controlled the ball for 46% of the time.
Attitude and shots
Hartberg was putting more pressure with 41 dangerous attacks and 10 shots of which 1 were on target. Notwithstanding, Rheindorf Altach found a way to find the solution to win this match.​
Rheindorf Altach shot 10 times, 6 on target, 4 off target. Regarding the opposition, Hartberg shot 10 times, 1 on target, 9 off target.
Cards
Rheindorf Altach received 3 yellow cards (A. Tibidi, N. Iyobosa Edokpolor and L. Jager). Talking about the opposition, Hartberg received 3 yellow cards (L. Fadinger, M. Horvat and D. Frieser).
Match Timeline
Johannes Tartarotti
- sub ->
N. Bischof
64'
64'
Paintsil Seth
- sub ->
R. Kriwak
Manuel Thurnwald
- sub ->
A. Tibidi
74'
77'
Mario Kröpfl
- sub ->
O. Aydin
Emanuel Schreiner
- sub ->
F. Amankwah
83'
Csaba Bukta
- sub ->
A. Tibidi
83'
Standings
After this match, Rheindorf Altach will have 11 points like Ried to sit in the 10th place. Talking about the opposition, Hartberg will stay with 10 points to remain in the 12th place.
Next matches
In the next match in the Admiral Bundesliga, Rheindorf Altach will play away with Austria Lustenau on the 12th of November with a 1-0 head to head record in favor of Austria Lustenau (0 draws).
Hartberg will host Rapid Vienna on the 12th of November with a 4-4 head to head stats.
Rheindorf Altach – Formation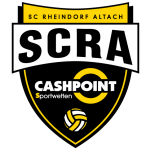 Rheindorf Altach
Substitutes
Rheindorf Altach started with a 5-4-1 line-up (5-4-1).
The manager Miroslav Klose decided to play with the following team: Tino Casali (6.7), Jan Jurčec (7.3), Felix Strauss (7.0), Jan Zwischenbrugger (6.9), Nosa Iyobosa Edokpolor (7.4), Forson Amankwah (7.1), Noah Bischof (6.8), Lukas Jäger (7.0), Bakary Nimaga (6.8), Alexis Tibidi (6.7) and Atdhe Nuhiu (7.0).
The home team had on the bench: Armin Gremsl, Manuel Thurnwald (6.3), Emanuel Schreiner, Lukas Gugganig, Johannes Tartarotti (6.5), Amir Abdijanović and Csaba Bukta.
Substitutions
Rheindorf Altach made 4 changes: N. Bischof for J. Tartarotti (64′), A. Tibidi for M. Thurnwald (74′), F. Amankwah for E. Schreiner (83′) and A. Tibidi for C. Bukta (83′).
Best player: Nosa Iyobosa Edokpolor​
The player that probably impressed the most for Rheindorf Altach was Nosa Iyobosa Edokpolor even if he didn't score the decisive goal.
His rating is (7.4) with 43 passes (74% accurate) and 0 key passes. He was won 2 duels out of 4.
Hartberg – Formation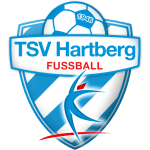 Hartberg
Substitutes
Hartberg started with a 5-3-2 line-up (5-3-2).
Klaus Schmidt played with: Raphael Sallinger (7.7), Dominik Frieser (6.6), Mario Sonnleitner (6.4), Matija Horvat (7.4), Marin Karamarko (6.5), Ruben Providence (6.3), Tobias Kainz (6.8), Okan Aydin (7.2), Lukas Fadinger (7.2), Rene Kriwak (6.4) and Dario Tadić (7.0).
They had on the bench: Florian Faist, Michael Steinwender, Patrick Farkas, Albert Ejupi (6.1), Mario Kröpfl (7.3), Seth Paintsil (6.6) and Jakob Knollmüller (6.5).
Substitutions
Hartberg made 4 changes: R. Kriwak for S. Paintsil (64′), T. Kainz for A. Ejupi (65′), D. Tadic for J. Knollmuller (76′) and O. Aydin for M. Kropfl (77′).
Best player: Raphael Sallinger​
The most impressive player for Hartberg was the goalkeeper: Raphael Sallinger. His rating is 7.72. He performed 5 saves.
Results of the day
These are the results of the day in the Admiral Bundesliga.​