AL AIN. Al Wahda beat Al Ain.
The match was played at the Hazza Bin Zayed Stadium stadium in Al Ain on Saturday and it started at 8:00 pm local time. The referee was Artur Manuel Ribeiro Soares Dias who had the assistance of Rui Licínio Barbosa Tavares and Paulo Alexandre Santos Soares. The 4th official was Ahmed Eisa Mohamed. The weather was clear. The temperature was hot at 29.8 degrees Celsius or 85.62 Fahrenheit. The humidity was 23%.​
Match Statistics​
Ball possession
There was not much difference in terms of ball possession. Al Ain was in possession of the ball for 54% of the time vs. Al Wahda that controlled the ball for 46% of the time.
Attitude and shots
Al Ain had a more offensive attitude with 52 dangerous attacks and 9 shots of which 3 were on target. Notwithstanding, Al Wahda found a way to find the solution to win this match.​
Al Ain shot 9 times, 3 on target, 6 off target. Regarding the opposition, Al Wahda shot 14 times, 6 on target, 8 off target.
Cards
Al Ain didn't receive any yellow card. Regarding the opposition, Al Wahda received 3 yellow cards (L. Pimenta Peres Lopes, F. Jumaa and A. Hamad).
Match Timeline
Bandar Al Ahbabi
- sub ->
S. Juma Hassan
63'
73'
Abdulla Salmeen
- sub ->
I. Matar
Khaled Al-Blooshi
- sub ->
A. Yarmolenko
76'
84'
Alaeddine Zouhir
- sub ->
J. Pedro
Jonatas Santos
- sub ->
M. Palacios
85'
Standings
After playing this match, Al Ain will stay with 10 points like Al Wahda, Shabab Al Ahli Dubai and Al Ittihad Kalba to sit in the 4th place. On the other side, Al Wahda will have 10 points like Al Ain, Shabab Al Ahli Dubai and Al Ittihad Kalba to hold in the 5th place.
Next matches
In the next match in the Uae League, Al Ain will host Khorfakkan Club on the 4th of November with a 4-0 head to head statistic in favor of Al Ain (1 draw).
Al Wahda will host Dibba Al Fujairah on the 5th of November with a 9-0 head to head record in favor of Al Wahda (1 draw).
Al Ain – Formation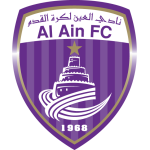 Al Ain
Substitutes
Al Ain adopted the 4-2-3-1 line-up (4-2-3-1).
The manager Sergiy Rebrov decided to play with the following team: Khalid Essa Mohamed Bilal Saeed, Danilo Arboleda Hurtado, Saeed Juma Hassan, Erik Jorgens de Menezes, Kouame Autonne, Andriy Yarmolenko, Ahmed Barman Ali B Shamroukh Hammoudi, Yahia Nader, Matías Damián Palacios, Fo-Doh Kodjo Laba and Soufiane Rahimi.
The home team had on the bench: Bandar Mohammed Saeed Saleh Al Ahbabi, Khalid Al Baloushi, Caio Canedo Corrêa, Sultan Al Shamsi, Falah Waleed, Mohammed Ali Shakir, Mohamad Saeed Bu Sanda Ahmed Theyab Al Falahi, El Mehdi Moubarik and Jonathan Santos.
Substitutions
Al Ain made 4 changes: A. Barman for C. Canedo (63′), S. Juma Hassan for B. Mohammed (63′), A. Yarmolenko for K. Alblooshi (76′) and M. Palacios for J. Santos (85′).
Al Wahda – Formation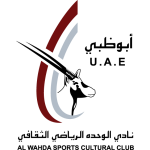 Al Wahda
Substitutes
Also Al Wahda adopted the 4-2-3-1 line-up (4-2-3-1).
Manuel Enrique Jiménez Jiménez played with: Mohamed Al Shamsi, Fares Juma Hasan Juma Al Saadi, Mohammed Saleh Barghash Jaralla Al Menhali, Ruben Filipe Canedo Amaral, Lucas Pimenta Peres Lopes, Adrien Sebastian Perruchet Silva, Allan Marques Loureiro, Tahnoon Alzaabi, Ismaeil Matar Ibrahim Khamis Al Mekhaini Al Junaibi, João Pedro Pereira dos Santos and Ahmed El Sayed Refaat.
The following players were sitting on the bench: Rashed Ali, Sebastián Lucas Tagliabúe, Mohamed Ali, Alaeddine Zouhir, Ahmed Rashid Sultan Alkhabail Almehrzi, Abdulla Hamad Mohamed Salmeen Al Menhali, Luís Miguel Afonso Fernandes, Waleed Hussain Hassan Abdulla and Khalil Ibrahim Al Hammadi.
Substitutions
Al Wahda made 4 changes: A. Refaat for Pizzi (63′), I. Matar for A. Hamad (73′), M. Al Menhali for S. Tagliabue (84′) and J. Pedro for A. Zouhir (84′).
Results of the day
These are the results of the day in the Uae League.​