PARMA. Parma defeats Reggina with a 2-0 win with a goal from J. Oosterwolde (51′) and a goal from L. Valenti (74′). Reggina lost this match even if it was better in terms of ball possession (57%).
The match was played at the Stadio Ennio Tardini stadium in Parma on Saturday and it started at 2:00 pm local time. The referee was Michael Fabbri who had the assistance of Davide Miele and Antonio Severino. The 4th official was Stefano Nicolini. The weather was clear. The temperature was pleasant at 22.1 degrees Celsius or 71.76 Fahrenheit. The humidity was 56%.​
Match Statistics​
Ball possession
Reggina was in firm control of the ball 57% while Parma was struggling with a 43% ball possession.
Attitude and shots
Reggina was more pushing with 61 dangerous attacks and 13 shots of which 3 were on target. Anyway, Parma was capable to find the solution to win this contest.​
Parma shot 8 times, 3 on target, 5 off target. On the opposite side, Reggina shot 13 times, 3 on target, 10 off target.
Cards
Parma received 2 yellow cards (W. Coulibaly and J. Oosterwolde). On the opposite side, Reggina received 1 yellow card (Z. Majer).
Match Timeline
Ange-Yoan Bonny
- sub ->
W. Coulibaly
46'
Cristian Ansaldi
- sub ->
A. Benedyczak
54'
Vasilios Zagaritis
- sub ->
A. Hainaut
55'
63'
Gabriele Gori
- sub ->
Hernani
63'
Federico Ricci
- sub ->
L. Canotto
Lautaro Valenti
(goal)
G. Tutino
74'
75'
Emanuele Cicerelli
- sub ->
R. Rivas
84'
Lorenzo Crisetig
- sub ->
Zan Majer
Simon Sohm
- sub ->
F. Vazquez
88'
Standings
After playing this match, Parma will have 16 points like Brescia to hold in the 6th place. Talking about the opposition, Reggina will stay with 18 points like Frosinone, Bari 1908 and Genoa to sit in the 2nd place.
Next matches
In the next match in the Serie B, Parma will play away against Bari 1908 on the 14th of January with a 4-2 head to head statistic in favor of Parma (4 draws).
Reggina will play away agasint Bari 1908 on the 13th of May with a 4-1 head to head statistic in favor of Reggina (1 draw).
Parma – Formation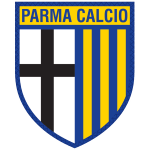 Parma
Substitutes
Parma started with a 4-2-3-1 line-up (4-2-3-1).
The manager Fabio Pecchia decided to play with the following team: Edoardo Corvi (7.3), Enrico Del Prato (6.8), Yordan Osorio (6.8), Lautaro Valenti (8.1), Jayden Oosterwolde (8.0), Nahuel Estévez (6.5), Franco Vázquez (7.4), Antoine Hainaut (6.7), Adrian Benedyczak (6.8), Woyo Coulibaly (6.6) and Roberto Inglese (6.6).
The home team had on the bench: Alessandro Circati, Bartlomiej Maliszewski, Cristian Ansaldi (6.3), Dario Sits, Simon Sohm, Vassilis Zagaritis (6.4), Francesco Borriello, Nathan Buayi-Kiala, Botond Balogh, Gennaro Tutino (7.2), Gabriel Charpentier and Ange-Yoan Bonny (6.6).
Substitutions
Parma made 5 changes: W. Coulibaly for A. Bonny (46′), A. Benedyczak for C. Ansaldi (54′), A. Hainaut for V. Zagaritis (55′), R. Inglese for G. Tutino (71′) and F. Vazquez for S. Sohm (88′).
Best player: Lautaro Valenti​
The most impressive player for Parma was Lautaro Valenti.
His rating is (8.1) with 1 goal, 42 passes (71% accurate) and 0 key passes. He was won 2 duels out of 4.
Reggina – Formation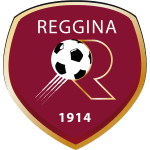 Reggina
Substitutes
Reggina started with a aggressive line-up (4-3-3).
Filippo Inzaghi played with: Simone Colombi (5.8), Niccolò Pierozzi (6.2), Thiago Cionek (6.9), Riccardo Gagliolo (7.1), Gianluca Di Chiara (6.7), Giovanni Fabbian (6.6), Žan Majer (6.2), Hernani (6.4), Luigi Canotto (6.8), Jérémy Ménez (6.3) and Rigoberto Rivas (6.5).
These were the players on the bench: Federico Giraudo, Federico Ravaglia, Emanuele Cicerelli, Giuseppe Loiacono, Joel Obi, Lorenzo Crisetig, Devid Eugene Bouah, Federico Ricci (6.8), Alessandro Lombardi, Michele Camporese, Daniele Liotti and Gabriele Gori (6.4).
Substitutions
Reggina made 5 changes: Hernani for G. Gori (63′), L. Canotto for F. Ricci (63′), R. Rivas for E. Cicerelli (75′), Z. Majer for L. Crisetig (84′) and G. Di Chiara for F. Giraudo (84′).
Best player: Riccardo Gagliolo​
Following our analysis, the most impressive player for Reggina was Riccardo Gagliolo.
His rating is (7.1) with 67 passes (88% accurate) and 0 key passes. He was won 2 duels out of 4. He performed 1 cross.
Results of the day
These are the results of the day in the Serie B.​