NYKøBING FALSTER. Nykøbing and Hillerød draw 1-1. L. Kjerrumgaard scored the first goal (15′) for Nykøbing. F. Christensen made it even (61′). Hillerød was not able to win even if it was superior in terms of ball possession (56%)
The match was played at the University of Limerick Bowl stadium in Nykøbing Falster on Saturday and it started at 3:00 pm local time. The referee was Benjamin Helm Svedborg assisted by Paul Nyberg and Jonathan García Nilton. The 4th official was Patrick Stenzel Rasmussen. The weather was cloudy. The temperature was cold at 14.5 degrees Celsius or 58.08 Fahrenheit. The humidity was 84%.​
Match Statistics​
Ball possession
Hillerød had a strong ball possession 56% while Nykøbing was struggling with a 44% ball possession.
Attitude and shots
Hillerød was more pushing with 69 dangerous attacks and 16 shots of which 9 were on target. Notwithstanding, that was not enough Hillerød to win the match​.
Nykøbing shot 11 times, 5 on target, 6 off target. On the other side, Hillerød shot 16 times, 9 on target, 7 off target.
Cards
Nykøbing received 3 yellow cards (E. Simonsen, V. Christiansson and A. Hassan). On the other side, Hillerød didn't receive any yellow card.
Match Timeline
Emilio Simonsen Stuberg
- Yellow
42'
Victor Christiansson
- Yellow
47'
57'
Essam Salamoun
- sub ->
M. Al-Atlassi
57'
Nicklas Schmidt
- sub ->
B. Kucukylidiz
57'
Justin Shaibu
- sub ->
Y. Dhaflaoui
61'
Frederik Rasmus Christensen
(goal)
S. Sharif
Ole Jakobsen
- sub ->
V. Christiansson
68'
82'
Jonas Hemmingshøj
- sub ->
K. Andersen
Ahmed Hassan
- sub ->
Luca Kjerrumgaard
84'
Lars Pleidrup
- sub ->
Oscar Fuglsang
84'
Standings
After playing this contest, Nykøbing will have 6 points to hold in the 12th place. Regarding the opposition, Hillerød will have 11 points like Fredericia and Fremad Amager to hold in the 11th place.
Next matches
In the next match in the First Division, Nykøbing will host FC Helsingør on the 26th of February with a 5-5 head to head.
Hillerød will play away agasint FC Helsingør on the 5th of March with a 1-0 head to head stats in favor of FC Helsingør (1 draw).
Nykøbing – Formation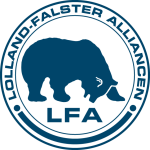 Nykøbing
Substitutes
The manager Claus Jensen decided to play with the following team: Jannich Storch, Jacob Egeris Pedersen, Kasper Jensen, Oscar Fuglsang, Thor Høholt, Mathias Krathmann Gehrt, Valon Ljuti, Victor Christiansson, Mads Carlson, Emilio Simonsen and Luca Kjerrumgaard.
The home team had on the bench: Ole Jakobsen, Lars Pleidrup, Ahmed Hassan, Milas Schwensen, Marcus Backmann, Morten Bank, Chukwuemeka Paul Nnamani, Elias Gärtig and Nikolaj Bonde.
Substitutions
Nykøbing made 3 changes: V. Christiansson for O. Jakobsen (68′), O. Fuglsang for L. Pleidrup (84′) and L. Kjerrumgaard for A. Hassan (84′).
Hillerød – Formation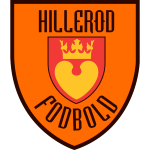 Hillerød
Substitutes
Christian Lønstrup played with: Jonas Dakir, Gregers Arndal-Lauritzen, Jonathan Witt, Simon Friis Sharif, Lucas Bøje-Larsen, Berzan Kücükylidiz, Youssef Dhaflaoui, Marinus Due Grandt, Matin Al-Atlassi, Kristian Andersen and Frederik Rasmus Christensen.
These were the players on the bench: Justin Shaibu, Nicklas Bjerre Schmidt, Essam Salamoun, Jonas Hemmingshøj, Asger Jensen, Danilo Babovic, Hjalte Just Dalsgaard, L. Lykkegaard and Mads-Emil Langberg.
Substitutions
Hillerød made 4 changes: M. Al-Atlassi for E. Salamoun (57′), B. Kucukylidiz for N. Schmidt (57′), Y. Dhaflaoui for J. Shaibu (57′) and K. Andersen for J. Hemmingshoj (82′).
Results of the day
These are the results of the day in the First Division.​