TEPLICE. České Budějovice conquers Teplice with a 2-0 win with a goal from P. Hellebrand (53′) and a goal from L. Cmelik (86′).
The match was played at the AGC Aréna Na Stínadlech (Teplice) stadium in Teplice on Saturday and it started at 4:00 pm local time. The referee was Dominik Starý with the assistance of Matěj Vlček and Tomáš Mokrusch. The 4th official was Vojtěch Opočenský. The weather was cloudy. The temperature was pleasant at 16.3 degrees Celsius or 61.3 Fahrenheit. The humidity was 87%.​
Match Statistics​
Shots
16

Total

6

6

On Target

3

10

Off Target

3

0

Shots blocked

0
112

Attack

102

62

Dangerous attack

45

0

Ball safe​

0
0

Penalties

0

7

Corners

2
Fouls
1

Yellow Cards

2

0

Double Yellow

0

0

Red Card

0
Other
Ball possession
Teplice was in firm control of the ball 55% while České Budějovice was struggling with a 45% ball possession.
Attitude and shots
Teplice was more pushing with 62 dangerous attacks and 16 shots of which 6 were on target. Nonetheless, České Budějovice was able to find the solution to win this encounter.​
Teplice shot 16 times, 6 on target, 10 off target. On the other side, České Budějovice shot 6 times, 3 on target, 3 off target.
Cards
Teplice received 1 yellow card (R. Jukl). Talking about the opposition, České Budějovice received 2 yellow cards (R. Potocny and B. Colic).
Match Timeline
46'
Lukas Cmelik
- sub ->
R. Potocny
64'
Tomáš Zajíc
- sub ->
D. Hais
Ladislav Kodad
- sub ->
A. Hycka
67'
Lukáš Mareček
- sub ->
T. Kucera
67'
74'
Martin Sladký
- sub ->
J. Hora
Tadeáš Vachoušek
- sub ->
D. Trubac
82'
90'
Lukáš Skovajsa
- sub ->
B. Sluka
Standings
After playing this encounter, Teplice will stay with 13 points like Jablonec, Mladá Boleslav and Slovácko to hold in the 13th place. On the other side, České Budějovice will have 15 points like Sigma Olomouc and Slovan Liberec to remain in the 8th place.
Next matches
In the next match in the Fortuna Liga, Teplice will play away against Slovácko on the 23rd of October with a 11-8 head to head statistic in favor of Teplice (10 draws).
České Budějovice will play away agasint Jablonec on the 29th of October with a 9-6 head to head stats in favor of Jablonec (7 draws).
Teplice – Formation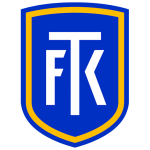 Teplice
Substitutes
Teplice started with a 3-4-1-2 line-up (3-4-1-2).
The manager Jirí Jarosík decided to play with the following team: Filip Mucha, Tomas Vondrasek, Jan Knapík, Matěj Hybš, Alois Hycka, Robert Jukl, Tomas Kucera, Jan Shejbal, Daniel Trubač, Abdallah Gning and Filip Žák.
The home team had on the bench: Lukáš Mareček, Adam Cicovsky, Jakub Křišťan, Ladislav Kodad, Tomáš Grigar, Tadeas Vachousek and Dominik Procházka.
Substitutions
Teplice made 3 changes: A. Hycka for L. Kodad (67′), T. Kucera for L. Marecek (67′) and D. Trubac for T. Vachousek (82′).
České Budějovice – Formation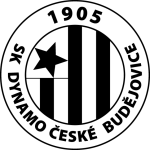 České Budějovice
Substitutes
České Budějovice started with an extremely aggressive line-up (3-4-3).
Jozef Weber played with: Martin Janáček, David Broukal, Lukáš Havel, Martin Králik, Branislav Sluka, Patrik Hellebrand, Patrik Čavoš, Benjamin Čolić, Jakub Hora, Daniel Hais and Roman Potočný.
The following players were sitting on the bench: Tomáš Zajíc, Lukáš Čmelík, Dávid Šipoš, Jakub Švec, Matej Mršić, Lukáš Skovajsa, Ondrej Coudek, Michal Škoda and Martin Sladký.
Substitutions
České Budějovice made 4 changes: R. Potocny for L. Cmelik (46′), D. Hais for T. Zajic (64′), J. Hora for M. Sladky (74′) and B. Sluka for L. Skovajsa (90′).
Results of the day
These are the results of the day in the Fortuna Liga.​