WALSALL. West Ham topped Aston Villa to win 2-1. It was West Ham to strike first with an early goal of D. Brynjarsdóttir at the 2′. Then H. Hayashi scored again for West Ham in the 14′ minute. Eventually, K. Dali reduced the distance for Aston Villa (77′). Finally, that was it, and the result remained 2-1. Aston Villa was much better in terms of ball possession (70%).​
West Ham remained with 10 players after H. Cissoko received a red card in the 90′.
A. Lehmann missed a decisive penalty (73′). That would have allowed Aston Villa to draw the match.​
The match was played at the Poundland Bescot Stadium stadium in Walsall on Saturday and it started at 12:30 pm local time. The referee was Cheryl Foster. The weather was cloudy. The temperature was cold at 14.7 degrees Celsius or 58.41 Fahrenheit. The humidity was 65%.​
Match Statistics​
!

70

Ball Possession

30
Shots
14

Total

6

7

On Target

3

7

Off Target

3

0

Shots blocked

0
138

Attack

78

123

Dangerous attack

44

117

Ball safe​

109
1

Penalties

0

13

Corners

2
Fouls
1

Yellow Cards

2

0

Double Yellow

0

0

Red Card

1
Other
Ball possession
Aston Villa had a superior ball possession 70% while West Ham was struggling with a 30% ball possession.
Attitude and shots
Aston Villa was more pushing with 123 dangerous attacks and 14 shots of which 7 were on target. Anyhow, West Ham managed to find the solution to win this match.​
Aston Villa shot 14 times, 7 on target, 7 off target. Regarding the opposition, West Ham shot 6 times, 3 on target, 3 off target.
Cards
Aston Villa received 1 yellow card (S. Mayling). Regarding the opposition, West Ham received 2 yellow cards (M. Arnold and E. Snerle).
Also, West Ham didn't finish the match with 11 players after H. Cissoko (West Ham) was sent off after receiving a straight red card in the (90′).
Match Timeline
2'
Dagný Brynjarsdóttir
(goal)
K. Smith
14'
Honoka Hayashi
(goal)
V. Asseyi
58'
Emma Snerle
- sub ->
H. Hayashi
Alisha Lehmann
- missed penalty
73'
75'
Isibeal Atkinson
- sub ->
T. Kyvåg
Natasha Harding
- sub ->
A. Patten
78'
88'
Melisa Filis
- sub ->
K. Longhurst
Standings
Next matches
In the next match in the Women's Super League, Aston Villa will play away against Arsenal W on the 28th of May with a 3-0 head to head in favor of Arsenal W (1 draw).
West Ham will host Tottenham W on the 28th of May with a 3-1 head to head record in favor of Tottenham W (2 draws).
Aston Villa – Formation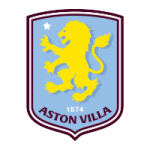 Aston Villa W
Substitutes
The manager Carla Ward decided to play with the following team: Anna Jessica Leat, Rachel Corsie, Danielle Turner, Sarah Emma Mayling, Anna Patten, Mayumi Pacheco, Kenza Dali, Laura Brown, Rachel Daly, Kirsty Hanson and Alisha Lehmann.
The home team had on the bench: Isobel Goodwin, , , Evie Rabjohn, Anna Draper, Olivia McLoughlin, Chantelle Boye-Hlorkah, Freya Gregory and Natasha Harding.
Substitutions
Aston Villa made only 1 change substituting A. Patten for N. Harding (78′)​.
West Ham – Formation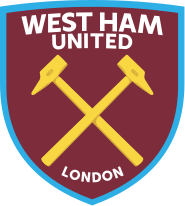 West Ham W
Substitutes
Olli Harder played with: Mackenzie Arnold, Kirsty Smith, Risa Shimizu, Grace Fisk, Hawa Cissoko, Dagný Brynjarsdóttir, Kate Longhurst, Honoka Hayashi, Viviane Asseyi, Lisa Evans and Thea Kyvåg.
These were the players on the bench: Emma Snerle, Halle Houssein, Claudia Walker, Melisa Filis, Keira Flannery, Sophie Hillyerd and Isibeal Atkinson.
Substitutions
West Ham made 3 changes: H. Hayashi for E. Snerle (58′), T. Kyvåg for I. Atkinson (75′) and K. Longhurst for M. Filis (88′).
Results of the day
These are the results of the day in the Women's Super League.​