BREMEN. FSV Mainz 05 conquers Werder Bremen with a 2-0 win with a goal from M. Ingvartsen (36′) and a goal from L. Jae-Sung (66′). Werder Bremen was surely superior in terms of ball possession (68%).​
The match was played at the wohninvest WESERSTADION (Bremen) stadium in Bremen on Saturday and it started at 3:30 pm local time. The referee was Robert Hartmann with the support of Christian Leicher and Dominik Schaal. The 4th official was Florian Exner. The weather was cloudy. The temperature was pleasant at 15.5 degrees Celsius or 59.81 Fahrenheit. The humidity was 89%.​
Match Statistics​
!

68

Ball Possession

32
Shots
13

Total

10

3

On Target

5

10

Off Target

5

3

Shots blocked

1
160

Attack

95

45

Dangerous attack

38

202

Ball safe​

142
0

Penalties

0

3

Corners

3

2

Off Sides

4
Fouls
3

Total

11

1

Yellow Cards

2

0

Double Yellow

0

0

Red Card

0
Other
Ball possession
Werder Bremen was in firm control of the ball 68% while FSV Mainz 05 was struggling with a 32% ball possession.
Attitude and shots
Werder Bremen was more aggressive with 45 dangerous attacks and 13 shots of which 3 were on target. Nevertheless, FSV Mainz 05 was capable to find the solution to win this encounter.​
Werder Bremen shot 13 times, 3 on target, 10 off target. Talking about the opposition, FSV Mainz 05 shot 10 times, 5 on target, 5 off target.
Cards
Werder Bremen received 1 yellow card (N. Fullkrug). On the other side, FSV Mainz 05 received 2 yellow cards (A. Hack and J. Burkardt).
Match Timeline
36'
Marcus Ingvartsen
(goal)
D. da Costa
Niklas Schmidt
- sub ->
I. Gruev
62'
66'
Jae-Sung Lee
(goal)
A. Martin
68'
Jonathan Burkardt
- sub ->
M. Ingvartsen
Lee Buchanan
- sub ->
A. Jung
73'
76'
Anthony Caci
- sub ->
D. Kohr
87'
Aymen Barkok
- sub ->
L. Barreiro
90'
Jonathan Burkardt
- Yellow
Standings
After playing this match, Werder Bremen will stay with 15 points like RB Leipzig and FSV Mainz 05 to remain in the 8th place. Talking about the opposition, FSV Mainz 05 will have 15 points like Werder Bremen and RB Leipzig to hold in the 10th place.
Next matches
In the next match in the Bundesliga, Werder Bremen will play away against FC Köln on the 21st of January with a 9-6 head to head statistic in favor of Werder Bremen (9 draws).
FSV Mainz 05 will play away agasint VfB Stuttgart on the 21st of January with a 10-10 head to head.
Werder Bremen – Formation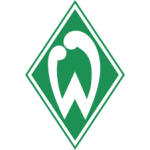 Werder Bremen
Substitutes
Werder Bremen started with a 3-5-2 line-up (3-5-2).
The manager Ole Werner decided to play with the following team: Jiří Pavlenka (7.0), Niklas Stark (7.6), Amos Pieper (7.1), Marco Friedl (6.9), Mitchell Weiser (6.2), Romano Schmid (6.4), Christian Groß (6.5), Ilia Gruev (6.5), Anthony Jung (6.7), Marvin Ducksch (6.9) and Niclas Füllkrug (6.8).
The home team had on the bench: Benjamin Goller, Eren Dinkçi, Oliver Burke (6.6), Lee Buchanan (7.1), Michael Zetterer, Felix Agu, Jens Stage (6.2), Fabio Chiarodia and Niklas Schmidt (6.6).
Substitutions
Werder Bremen made 4 changes: I. Gruev for N. Schmidt (62′), R. Schmid for O. Burke (72′), C. Gross for J. Stage (72′) and A. Jung for L. Buchanan (73′).
Best player: Niklas Stark​
Following our analysis, the most impressive player for Werder Bremen was Niklas Stark.
His rating is (7.6) with 102 passes (80% accurate) and 1 key pass. He was won 5 duels out of 6.
FSV Mainz 05 – Formation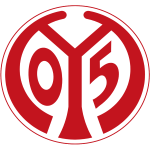 FSV Mainz 05
Substitutes
FSV Mainz 05 started with a 3-4-2-1 line-up (3-4-2-1).
Bo Svensson played with: Robin Zentner (7.4), Edimilson Fernandes (7.4), Dominik Kohr (7.3), Alexander Hack (7.2), Danny da Costa (7.6), Leandro Barreiro (7.2), Anton Stach (7.2), Aarón Martín (7.1), Karim Onisiwo (7.0), Jae-Sung Lee (7.3) and Marcus Ingvartsen (7.4).
These were the players on the bench: Eniss Shabani, Anthony Caci (6.4), Niklas Tauer, Finn Gilbert Dahmen, Angelo Fulgini (6.2), Ben Justus Bobzen, Jonathan Burkardt (6.4), Delano Burgzorg and Aymen Barkok.
Substitutions
FSV Mainz 05 made 5 changes: M. Ingvartsen for J. Burkardt (68′), D. Kohr for A. Caci (76′), Lee Jae-Sung for A. Fulgini (76′), L. Barreiro for A. Barkok (87′) and E. Fernandes for N. Tauer (88′).
Best player: Danny da Costa​
The most impressive player for FSV Mainz 05 was Danny da Costa even if he didn't score any goal.
His rating is (7.6) with 21 passes (47% accurate) and 2 key passes. He was won 4 duels out of 6. He performed 4 crosses.
Results of the day
These are the results of the day in the Bundesliga.​