SHENZHEN. Shanghai Shenhua didn't concede much to Shenzhen to lock the result on a 0-0 scoreline on Sunday..
The match was played at the Shenzhen Universiade Sports Centre stadium in Shenzhen on Sunday and it started at 8:00 pm local time. The referee was Yige Dai assisted by Jingtao Guo and Mingfeng Wu. The 4th official was Tao Wan. The weather was clear. The temperature was hot at 25.2 degrees Celsius or 77.38 Fahrenheit. The humidity was 70%.​
Match Statistics​
Shots
7

Total

7

3

On Target

1

4

Off Target

6

3

Shots blocked

1
113

Attack

102

22

Dangerous attack

33

49

Ball safe​

42
0

Penalties

0

4

Corners

3
Fouls
18

Total

17

1

Yellow Cards

2

0

Double Yellow

0

0

Red Card

0
Other
Ball possession
Shenzhen had a strong ball possession 55% while Shanghai Shenhua was struggling with a 45% ball possession.
Attitude and shots
Shanghai Shenhua had a more offensive attitude with 33 dangerous attacks and 7 shots of which 1 were on target. Notwithstanding, that was not enough Shanghai Shenhua to win the encounter​.
Shenzhen shot 7 times, 3 on target, 4 off target. Talking about the opposition, Shanghai Shenhua shot 7 times, 1 on target, 6 off target.
Cards
Shenzhen received 1 yellow card (LI Yuanyi). Talking about the opposition, Shanghai Shenhua received 2 yellow cards (Jiang Shenglong and Yu Hanchao).
Match Timeline
Xingyu Wu
- sub ->
W. Donkin
59'
69'
Jianrong Zhu
- sub ->
Peng Xinli
69'
Liu Ruofan
- sub ->
Yu Hanchao
Ruifeng Huang
- sub ->
R. Alessandrini
76'
76'
Wen Jiabao
- sub ->
Bai Jiajun
87'
Baojie Zhu
- sub ->
Yang Xu
87'
Zhang Lu
- sub ->
D. Wang Yi
Standings
After this match, Shenzhen will have 21 points to hold in the 14th place. On the opposite side, Shanghai Shenhua will have 40 points to remain in the 3rd place.
Next matches
In the next match in the Super League, Shenzhen will play away with Shandong Luneng on the 13th of November with a 14-1 head to head statistic in favor of Shandong Luneng (4 draws).
Shanghai Shenhua will host Beijing Guoan on the 5th of November with a 16-11 head to head statistic in favor of Beijing Guoan (6 draws).
Shenzhen – Formation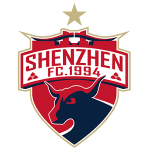 Shenzhen
Substitutes
Shenzhen started with a conservative line-up (4-4-2).
The manager Xiaorui Zhang decided to play with the following team: Chunyu Dong (6.8), Yeljan Shinar (6.4), Zhang Yuan (6.8), Chae-min Im (7.1), Haolun Mi (7.3), Dalun Zheng (6.2), Yuanyi Li (6.9), Dai Wei Jun (6.6), Will Donkin (6.8), Romain Alessandrini (6.9) and Frank Acheampong (7.6).
The home team had on the bench: Lin Gao, Wu Xingyu (6.8), Qiang Jin, Lu Zhang, Mincheng Yuan, Ji Jiabao, Huang Ruifeng (6.8), Yue Liu, Yue Xu, Shahsat Hujahmat, Du Yuezheng and Boyu Yang.
Substitutions
Shenzhen made 3 changes: W. Donkin for X. Wu (59′), R. Alessandrini for Huang Ruifeng (76′) and W. Dai for Yang Boyu (88′).
Best player: Frank Acheampong​
As per our analysis, the most impressive player for Shenzhen was Frank Acheampong.
His rating is (7.6) with 23 passes (95% accurate) and 1 key pass. He was won 8 duels out of 12. He performed 2 crosses.
Shanghai Shenhua – Formation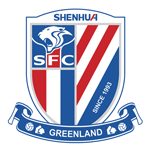 Shanghai Shenhua
Substitutes
Shanghai Shenhua started with a mid-fielder-oriented line-up (4-1-4-1).
Jingui Wu played with: Zhen Ma (7.0), Denny Wang Yi (7.4), Shenglong Jiang (7.4), Yangyang Jin (6.8), Jiajun Bai (7.1), Alexander N'Doumbou (6.4), Christian Bassogog (7.0), Xinli Peng (6.5), Haijian Wang (6.8), Hanchao Yu (6.2) and Xu Yang (6.6).
They had on the bench: Shilin Sun, Jianrong Zhu (6.7), Lu Zhang, Cheng Zeng, Aidi Fulang Xisi, Xi Wu, Miller Bolaños, Jiabao Wen (6.6), Zhou Junchen, Ruofan Liu (6.4), Xu Yougang and Baojie Zhu.
Substitutions
Shanghai Shenhua made 5 changes: Peng Xinli for Zhu Jianrong (69′), Yu Hanchao for Liu Ruofan (69′), Bai Jiajun for J. Wen (76′), Yang Xu for Zhu Baojie (87′) and D. Wang Yi for Zhang Lu (87′).
Best player: Shenglong Jiang​
The player that probably impressed the most for Shanghai Shenhua was Shenglong Jiang.
His rating is (7.4) with 65 passes (86% accurate) and 0 key passes. He was won 6 duels out of 7.
Results of the day
These are the results of the day in the Super League.​