LOS ANGELES. Nashville SC defeats Los Angeles FC 1-0 after T. Bunbury scored just 1 goal (53′). Los Angeles FC was vastly superior in terms of ball possession (66%).​
C. Arango missed a decisive penalty (45′). That would have allowed Los Angeles FC to draw the match.​
The match was played at the Banc of California Stadium stadium in Los Angeles on Sunday and it started at 2:00 pm local time. The referee was Ted Unkel with the support of Jeremy Hanson and Ryan Graves. The 4th official was Adam Kilpatrick. The weather was clear. The temperature was hot at 25.4 degrees Celsius or 77.74 Fahrenheit. The humidity was 64%.​
Match Statistics​
!

66

Ball Possession

34
Shots
31

Total

12

15

On Target

2

16

Off Target

10

5

Shots blocked

3
121

Attack

70

69

Dangerous attack

23

53

Ball safe​

54
1

Penalties

0

10

Corners

2
Fouls
12

Total

13

0

Yellow Cards

3

0

Double Yellow

0

0

Red Card

0
Other
Ball possession
Los Angeles FC had a strong ball possession 66% while Nashville SC was struggling with a 34% ball possession.
Attitude and shots
Los Angeles FC had a more offensive attitude with 69 dangerous attacks and 31 shots of which 15 were on target. Anyway, Nashville SC managed to find the solution to win this contest.​
Los Angeles FC shot 31 times, 15 on target, 16 off target. On the opposite side, Nashville SC shot 12 times, 2 on target, 10 off target.
Cards
Los Angeles FC didn't receive any yellow card. On the other side, Nashville SC received 3 yellow cards (D. McCarty, B. Anunga and C. Sapong).
Match Timeline
46'
Brian Anunga
- sub ->
D. McCarty
46'
Jack Maher
- sub ->
W. Zimmerman
Kwadwo Opoku
- sub ->
C. Arango
60'
74'
Charles Sapong
- sub ->
T. Bunbury
78'
Aníbal Godoy
- sub ->
J. Shaffelburg
Standings
Standings
Eastern Conference
Western Conference
After playing this contest, Los Angeles FC will stay with 67 points to hold in the 1st place. Regarding the opposition, Nashville SC will have 50 points like LA Galaxy to remain in the 4th place.
Next matches
In the next match in the Nashville SC will play away agasint LA Galaxy on the 15th of October with a 1-0 head to head statistic in favor of LA Galaxy (1 draw).
Los Angeles FC – Formation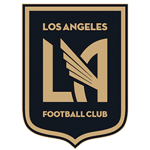 Los Angeles FC
Substitutes
Los Angeles FC started with a aggressive line-up (4-3-3).
The manager Steven Cherundolo decided to play with the following team: Maxime Crépeau (6.8), Ryan Hollingshead (7.0), Eddie Segura (6.2), Giorgio Chiellini (7.1), Diego Palacios (7.6), Latif Blessing (6.1), Ilie Sánchez (7.2), Kellyn Acosta (7.3), Carlos Vela (7.6), Cristian Arango (6.6) and Denis Bouanga (7.1).
The home team had on the bench: Kwadwo Opoku (6.1), José Cifuentes (7.4), Jhegson Méndez (6.3), Sebastien Uchechukwu Ibeagha, Franco Escobar (6.7), John McCarthy, Cristian Tello (7.1) and Gareth Frank Bale.
Substitutions
Los Angeles FC made 5 changes: C. Vela for C. Tello (40′), C. Arango for K. Opoku (60′), L. Blessing for J. Cifuentes (60′), K. Acosta for J. Mendez (78′) and R. Hollingshead for F. Escobar (78′).
Best player: Diego Palacios​
The player that probably impressed the most for Los Angeles FC was Diego Palacios.
His rating is (7.6) with 59 passes (94% accurate) and 4 key passes. He was won 7 duels out of 10. He performed 2 crosses.
Nashville SC – Formation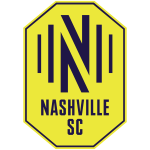 Nashville SC
Substitutes
Nashville SC started with a conservative line-up (4-4-2).
Gary Smith played with: Joe Willis (9.9), Shaq Moore (7.5), Walker Zimmerman (6.8), Dave Romney (7.4), Daniel Lovitz (6.3), Randall Leal (7.1), Sean Davis (6.8), Dax McCarty (6.4), Jacob Shaffelburg (7.6), Teal Bunbury (7.2) and Hany Mukhtar (6.3).
They had on the bench: Tah Anunga (6.5), Aníbal Godoy (6.5), Eric Miller (6.4), Luke Haakenson, Charles Sapong (6.3), Elliot Panicco, Taylor Washington, Jack Maher (6.3) and Ake Arnaud Loba.
Substitutions
Nashville SC made 5 changes: D. McCarty for B. Anunga (46′), W. Zimmerman for J. Maher (46′), R. Leal for E. Miller (68′), T. Bunbury for C. Sapong (74′) and J. Shaffelburg for A. Godoy (78′).
Best player: Joe Willis​
Following our analysis, the most impressive player for Nashville SC was the goalkeeper: Joe Willis. His rating is 9.92. He saved 1 penalty. He performed 13 saves.
Results of the day
These are the results of the day in the Major League Soccer.​