DENIZLI. Pendikspor beats Denizlispor 1-0 after B. Sulungoz scored just 1 goal (75′). Pendikspor was much superior in terms of ball possession (78%) and that was among the factors of its victory.​
The match was played at the Denizli Atatürk Stadyumu stadium in Denizli on Sunday and it started at 7:00 pm local time. The referee was Ömer Faruk Turtay who was helped by Burak Cansız and Mert Bulut. The 4th official was Batuhan Kolak. The weather was cloudy. The temperature was pleasant at 19.9 degrees Celsius or 67.8 Fahrenheit. The humidity was 51%.​
Match Statistics​
!

22

Ball Possession

78
Shots
2

Total

9

0

On Target

3

2

Off Target

6

0

Shots blocked

1
52

Attack

138

34

Dangerous attack

84

0

Ball safe​

0
0

Penalties

0

2

Corners

4
Fouls
15

Total

12

4

Yellow Cards

3

0

Double Yellow

0

0

Red Card

0
Other
Ball possession
Pendikspor had a strong ball possession 78% while Denizlispor was struggling with a 22% ball possession.
Attitude and shots
Pendikspor was more aggressive with 84 dangerous attacks and 9 shots of which 3 were on target. This is one of the reasons why Pendikspor won the match.​
Denizlispor shot 2 times, 0 on target, 2 off target. On the opposite side, Pendikspor shot 9 times, 3 on target, 6 off target.
Cards
Denizlispor received 5 yellow cards (H. Cinemre, O. Sismanoglu, E. Saglik, M. Gonulacar and ). Regarding the opposition, Pendikspor received 3 yellow cards (B. Sulungoz, E. Keskin and E. Ozgenc).
Match Timeline
63'
Gökcan Kaya
- sub ->
A. H. Tuncer
Samet Emre Gündüz
- sub ->
A. Hamzacebi
83'
Bekir Böke
- sub ->
O. Derici
84'
86'
Oltan Karakullukçu
- sub ->
G. Bitin
86'
Samet Asatekin
- sub ->
A. Yazar
Muhammed Gönülaçar
- Yellow
90'
Standings
After this match, Denizlispor will stay with 2 points to hold in the 19th place. On the other side, Pendikspor will have 15 points like Keçiörengücü to remain in the 3rd place.
Next matches
In the next match in the 1. Lig, Denizlispor will host Altay on the 10th of December with a 4-2 head to head statistic in favor of Denizlispor (1 draw).
Pendikspor will host Sakaryaspor on the 10th of December with a 0-0 head to head statistic.
Denizlispor – Formation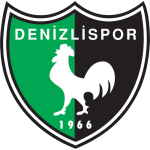 Denizlispor
Substitutes
Denizlispor started with a mid-fielder-oriented line-up (4-1-4-1).
The manager Mesut Bakkal decided to play with the following team: Abdülkadir Sünger, Erdal Akdari, Hakan Çinemre, Oğuz Yılmaz, Emre Sağlık, Muhammet Özkal, Okan Derici, Muhammed Gönülaçar, Asım Hamzaçebi, Mustafa Çeçenoğlu and Ömer Hasan Şişmanoğlu.
The home team had on the bench: Emre Ak, Samet Emre Gündüz, Hüseyin Altıntaş, Mehmet Eren Sıngın, Berkant Gündem, Bekir Turaç Böke, Emir Toprak Dinç and Ahmet Tekin.
Substitutions
Denizlispor made 2 changes: A. Hamzacebi for S. Gunduz (83′) and O. Derici for T. Boke (84′).
Pendikspor – Formation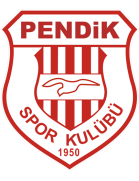 Pendikspor
Substitutes
Pendikspor started with a 4-2-3-1 line-up (4-2-3-1).
Osman Özköylü played with: Burak Öğür, Ferhat Öztorun, Erdem Özgenç, Hasan Hatipoğlu, Berkay Sülüngöz, Adrien Regattin, Hasan Kılıç, Mesut Özdemir, Ali Han Tunçer, Ahmet Yazar and Görkem Bitin.
These were the players on the bench: Oltan Karakullukçu, Ruhan Arda Aksoy, Murat Akça, Umut Yaşar Keçeci, Samet Asatekin, Enes Keskin, Murat Akşit, Gökcan Kaya, Nemanja Nikolić and Erhan Kara.
Substitutions
Pendikspor made 4 changes: A. H. Tuncer for G. Kaya (63′), G. Bitin for O. Karakullukcu (86′), A. Yazar for S. Asatekin (86′) and A. Regattin for E. Keskin (90′).
Results of the day
These are the results of the day in the 1. Lig.​