ALBACETE. Albacete and Tenerife draw 1-1. M. Fuster scored the first goal (66′) for Albacete. B. Garces made it even (69′).
The match was played at the Estadio Carlos Belmonte stadium in Albacete on Sunday and it started at 6:30 pm local time. The referee was Jon Ander González Esteban with the support of David Pérez de Colosía Alonso and Ángel Munuera Montero. The 4th official was Carlos Muñiz Muñoz. The weather was rainy. The temperature was pleasant at 21.5 degrees Celsius or 70.61 Fahrenheit. The humidity was 53%.​
Match Statistics​
Ball possession
Tenerife was in firm control of the ball 55% while Albacete was struggling with a 45% ball possession.
Attitude and shots
Tenerife was more aggressive with 63 dangerous attacks and 10 shots of which 3 were on target. Nevertheless, that was not enough Tenerife to win the encounter​.
Albacete shot 4 times, 2 on target, 2 off target. On the opposite side, Tenerife shot 10 times, 3 on target, 7 off target.
Cards
Albacete received 1 yellow card (J. Garcia). On the other side, Tenerife received 1 yellow card (Nacho).
(Albacete) was sent off after receiving a red card in the (43′).
Match Timeline
46'
José Jurado
- sub ->
Javi Alonso
68'
Borja Garcés
- sub ->
A. Sanz
69'
Borja Garcés
(goal)
A. Lopez
Cristian Glauder
- sub ->
R. Rodriguez
80'
Fran Álvarez
- sub ->
M. Fuster
90'
Sergi Maestre
- sub ->
L. Olaetxea
90'
Standings
After this match, Albacete will have 15 points like Sporting Gijón, Burgos and FC Andorra to sit in the 6th place. Talking about the opposition, Tenerife will have 10 points like Levante, Real Oviedo and Real Zaragoza to hold in the 15th place.
Next matches
In the next match in the La Liga 2, Albacete will play away against Deportivo Alavés on the 12th of October with a 5-2 head to head stats in favor of Deportivo Alavés (4 draws).
Tenerife will host FC Cartagena on the 12th of October with a 2-2 head to head statistic.
Albacete – Formation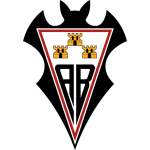 Albacete
Substitutes
Albacete started with a 5-4-1 line-up (5-4-1).
The manager Rubén Albés Yáñez decided to play with the following team: Bernabé Barragán (6.9), Álvaro Rodríguez (6.9), Mohammed Djetei (7.3), Lander Olaetxea (7.0), Flavien Boyomo (6.8), Julio Alonso (6.2), Juanma García (7.0), Riki Rodríguez (6.9), Maikel Mesa (6.7), Manuel Fuster (7.6) and Jonathan Dubasin (6.8).
The home team had on the bench: Tomás Mascarenhas Lemos Reymão Nogueira, Andy Awazi Kawaya Kinghi Mwana Mufala, Juan María Alcedo Serrano, Daniel González Flores, Javi Martínez (6.4), Francisco Javier Alvarez Rodríguez, Sergio Maestre García, Cristian Glauder (6.4), Higinio Marín (6.4), Emmanuel Attipoe and Diego Altube Suárez.
Substitutions
Albacete made 5 changes: J. Garcia for H. Marin (69′), R. Rodriguez for Antonio Cristian (80′), J. Dubasin for J. Martinez (79′), M. Fuster for F. Alvarez (90′) and L. Olaetxea for S. Maestre (90′).
Best player: Manuel Fuster​
The most impressive player for Albacete was Manuel Fuster.
His rating is (7.6) with 1 goal, 27 passes (59% accurate) and 1 key pass. He was won 5 duels out of 10. He performed 7 crosses.
Tenerife – Formation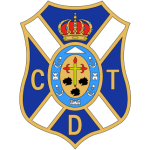 Tenerife
Substitutes
Tenerife started with a conservative line-up (4-4-2).
Luis Miguel Ramis Monfort played with: Juan Soriano (6.4), Jeremy Mellot (7.3), Carlos Ruiz (6.3), José León (6.7), Nacho Martínez (7.3), Waldo Rubio Marín (6.7), Aitor Sanz (7.6), Javier Alonso (6.7), Arvin Appiah (6.4), Iván Romero (6.6) and Enric Gallego (6.3).
They had on the bench: José Ángel Jurado de la Torre (6.8), Teto (6.9), Pablo Guido Larrea Gambara, Andoni López (7.5), Javier Díaz Sánchez, David David, Borja Garcés (7.1), Nikola Šipčić, Alassan Alassan, Aitor Buñuel Redrado and Sergio González Martínez.
Substitutions
Tenerife made 4 changes: Javi Alonso for Jose Angel (46′), W. Rubio for Teto (59′), A. Sanz for B. Garces (68′) and Nacho for A. Lopez (68′).
Best player: Aitor Sanz​
The most impressive player for Tenerife was Aitor Sanz.
His rating is (7.6) with 43 passes (69% accurate) and 1 key pass. He was won 11 duels out of 17.
Results of the day
These are the results of the day in the La Liga 2.​