TAMPERE. Ilves conquers Lahti 1-0 after A. Ngueukam scored just 1 goal (43′).
The match was played at the Ratinan Stadion stadium in Tampere on Sunday and it started at 4:00 pm local time. The referee was Dennis Antamo with the help of Elias Juvonen and Arttu Kuukasjärvi. The 4th official was Kalle Mäkinen. The weather was clear. The temperature was cold at 10.1 degrees Celsius or 50.11 Fahrenheit. The humidity was 63%.​
Match Statistics​
Ball possession
None of the teams was particularly dominant in terms of ball possession. Ilves was in possession of the ball for 52% of the time vs. Lahti that controlled the ball for 48% of the time.
Attitude and shots
Ilves was more pushing with 51 dangerous attacks and 10 shots of which 6 were on target. This is one of the reasons why Ilves won the match​.
Ilves shot 10 times, 6 on target, 4 off target. Regarding the opposition, Lahti shot 13 times, 5 on target, 8 off target.
Cards
Ilves received 4 yellow cards (E. Huuhtanen, T. Ollila, T. Siira and D. Arifi). On the opposite side, Lahti received 2 yellow cards (T. Penninkangas and A. Kabashi).
Match Timeline
26'
Teemu Penninkangas
- Yellow
46'
Macoumba Kandji
- sub ->
L. Hertsi
46'
Martinos Christofi
- sub ->
T. Penninkangas
Doni Arifi
- sub ->
K. Meriluoto
56'
62'
Onni Hänninen
- sub ->
P. Lampinen
Djair Parfitt-Williams
- sub ->
E. Oteng
84'
Standings
After this contest, Ilves will have 25 points to sit in the 8th place. Regarding the opposition, Lahti will stay with 18 points to sit in the 11th place.
Next matches
In the next match in the Veikkausliiga, Ilves will play away against Oulu on the 16th of October with a 2-1 head to head stats in favor of Ilves (1 draw).
Lahti will host HIFK on the 16th of October with a 9-1 head to head stats in favor of Lahti (8 draws).
Ilves – Formation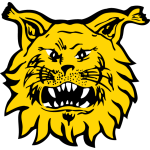 Ilves
Substitutes
Ilves started with a aggressive line-up (4-3-3).
The manager Toni Kallio decided to play with the following team: Eetu Huuhtanen, Aapo Mäenpää, Kalle Katz, Tatu Miettunen, Tuomas Ollila, Oiva Jukkola, Najeeb Yakubu, Eric Oteng, Kai Meriluoto, Petteri Pennanen and Ariel Ngueukam.
The home team had on the bench: Rasmus Leislahti, Doni Arifi, Emmanuel Patut, Tuure Siira, Mikael Almen, Adam Larsson and Djair Parfitt-Williams.
Substitutions
Ilves made 3 changes: K. Meriluoto for D. Arifi (56′), N. Yakubu for T. Siira (70′) and E. Oteng for W. D. Parfitt- (84′).
Lahti – Formation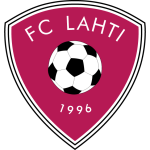 Lahti
Substitutes
Lahti started with a conservative line-up (4-4-2).
Mikko Mannila played with: Antonio Reguero, Teemu Penninkangas, Juho Pirttijoki, Arian Kabashi, Hysen Memolla, Loorents Hertsi, Matti Klinga, Arlind Sejdiu, Altin Zeqiri, Pyry Lampinen and Geoffrey Chinedu Charles.
The following players were sitting on the bench: Dennis Salanović, Onni Hänninen, Arttu Heinonen, Joona Tiainen, Martinos Christofi and Macoumba Kandji.
Substitutions
Lahti made 4 changes: L. Hertsi for M. Kandji (46′), T. Penninkangas for M. Christofi (46′), P. Lampinen for O. Hanninen (62′) and A. Sejdiu for A. Heinonen (70′).
Results of the day
These are the results of the day in the Veikkausliiga.​