CUIABá. Flamengo beat Cuiabá to win 2-1. A goal from R. Gava was decisive in the 90min. All goals were scored in the second half.​ It was Flamengo to strike first with a goal of Matheus Franca at the 58′. Then Marinho scored again for Flamengo in the 65′ minute with a penalty. Eventually, Rafael Gava reduced the distance for Cuiabá (90′). Eventually, that was it, and the result remained 2-1.
The match was played at the Arena Pantanal stadium in Cuiabá on Saturday and it started at 6:00 pm local time. The referee was Raphael Claus with the collaboration of Danilo Ricardo Simon Manis and Leila Naiara Moreira da Cruz. The 4th official was Leonardo Willers Lorenzatto. The weather was clear. The temperature was extremely hot at 30 degrees Celsius or 85.93 Fahrenheit. The humidity was 58%.​
Match Statistics​
Ball possession
Flamengo had a strong ball possession 55% while Cuiabá was struggling with a 45% ball possession.
Attitude and shots
Flamengo was more aggressive with 53 dangerous attacks and 15 shots of which 5 were on target. This is one of the reasons why Flamengo won the match.​
Cuiabá shot 21 times, 5 on target, 16 off target. Regarding the opposition, Flamengo shot 15 times, 5 on target, 10 off target.
Cards
Cuiabá received 2 yellow cards (K. Osorio and Alan Empereur). On the opposite side, Flamengo received 2 yellow cards (Diego and Pablo).
Match Timeline
34'
Diego Ribas da Cunha
- Yellow
46'
Matheus França de Oliveira
- sub ->
Mateusao
Paulo Marcos de Jesus Ribeiro
- sub ->
Marllon
46'
58'
Matheus França de Oliveira
(goal)
73'
Igor Jesus Lima
- sub ->
A. Vidal
Wanderson Ferreira de Oliveira
- sub ->
Andre Luis
74'
84'
Petterson Novaes Reis
- sub ->
Everton
89'
Cleiton Santana dos Santos
- sub ->
Marinho
Standings
After this match, Cuiabá will stay with 30 points to remain in the 17th place. On the other side, Flamengo will have 52 points to go down in the 4th place.
Next matches
In the next match in the Serie A, Cuiabá will host Coritiba on the 13th of November with a 2-0 head to head statistic in favor of Coritiba (1 draw).
Flamengo will host Avaí on the 13th of November with a 5-3 head to head in favor of Flamengo (5 draws).
Cuiabá – Formation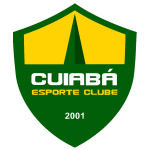 Cuiabá
Substitutes
Cuiabá started with a 5-4-1 line-up (5-4-1).
The manager António José Cardoso de Oliveira decided to play with the following team: João Carlos (6.6), Daniel Guedes (6.3), Marllon (6.6), Joaquim (7.1), Alan Empereur (6.3), Kelvin Osorio (5.8), André Luís (6.8), Denilson (7.2), Pepê (6.2), Rodriguinho (6.8) and Deyverson (7.2).
The home team had on the bench: Gabriel Pirani, Alesson (6.4), Paulão (6.2), Ricardo Cerqueira, Vinicius, Lucas Cardoso, Vinicius, Marcão Silva (6.8), Rafael Gava (6.4), Peruchi, Valdívia (6.8) and Gustavo Nescau.
Substitutions
Cuiabá made 5 changes: Marllon for Paulao (46′), Pepe for Rafael Gava (67′), Rodriguinho for Alesson (74′), Andre Luis for Valdivia (74′) and Daniel Guedes for Marcao Silva (75′).
Best player: Denilson​
The player that probably impressed the most for Cuiabá was Denilson.
His rating is (7.2) with 40 passes (95% accurate) and 1 key pass. He was won 7 duels out of 8.
Flamengo – Formation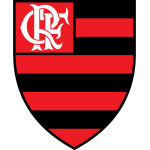 Flamengo
Substitutes
Flamengo started with a aggressive line-up (4-3-3).
Dorival Silvestre Júnior played with: Santos (7.2), Guillermo Varela (7.3), Fabrício Bruno (7.3), Pablo (7.2), Ayrton Lucas (7.2), Victor Hugo (6.4), Diego (6.9), Arturo Vidal (6.9), Marinho (8.1), Mateusão (6.5) and Everton (8.0).
The following players were sitting on the bench: Igor (6.6), Matheus Cunha, Wesley, Cleiton, Daniel Cabral, Werton, Matheus França (7.4), Petterson, Kayke David, José Welinton, Diego Alves and Diego Damasceno.
Substitutions
Flamengo made 4 changes: Mateusao for Matheus Franca (46′), A. Vidal for Igor Jesus (73′), Everton for Petterson (84′) and Marinho for C. Santos (89′).
Best player: Marinho​
Following our analysis, the most impressive player for Flamengo was Marinho.
His rating is (8.1) with 1 goal, 23 passes (82% accurate) and 1 key pass. He was won 6 duels out of 7. He performed 10 crosses.
Results of the day
These are the results of the day in the Serie A.​