WASHINGTON. Inter Miami overcame DC United. Inter Miami took advantage of its superior ball possession (57%).
The match was played at the Audi Field stadium in Washington on Sunday and it started at 5:00 pm local time. The referee was Ismail Elfath who was helped by Corey Parker and Kyle Atkins. The 4th official was Silviu Petrescu. The weather was cloudy. The temperature was pleasant at 23.1 degrees Celsius or 73.54 Fahrenheit. The humidity was 32%.​
Match Statistics​
Shots
17

Total

10

5

On Target

6

12

Off Target

4

2

Shots blocked

1
91

Attack

88

45

Dangerous attack

39

74

Ball safe​

81
0

Penalties

0

5

Corners

5
Fouls
11

Total

9

2

Yellow Cards

3

0

Double Yellow

0

0

Red Card

0
Other
Ball possession
Inter Miami was in firm control of the ball 57% while DC United was struggling with a 43% ball possession.
Attitude and shots
DC United was putting more pressure with 45 dangerous attacks and 17 shots of which 5 were on target. Even so, Inter Miami was capable to find the solution to win this match.​
DC United shot 17 times, 5 on target, 12 off target. On the opposite side, Inter Miami shot 10 times, 6 on target, 4 off target.
Cards
DC United received 2 yellow cards (C. Durkin and T. Fountas). Regarding the opposition, Inter Miami received 3 yellow cards (D. Lowe, Gregore and I. Vassilev).
Match Timeline
C. Benteke
(goal)
C. Durkin
22'
39'
L. Campana
(goal)
A. Mabika
53'
L. Campana
(goal)
A. Pozuelo
M. Berry
- sub ->
T. Fountas
66'
N. Robertha
- sub ->
M. Rodriguez
82'
86'
I. Vassilev
- sub ->
J. Mota
86'
A. Lassiter
- sub ->
L. Campana
J. Hopkins
- sub ->
C. Odoi-Atsem
89'
R. Canouse
- sub ->
R. Morrison
89'
90'
G. Higuain
(goal)
D. Yedlin
Standings
Standings
Eastern Conference
Western Conference
After this match, DC United will stay with 27 points to hold in the 14th place. On the opposite side, Inter Miami will have 42 points like Columbus Crew to sit in the 8th place.
Next matches
In the next match in the Major League Soccer, DC United will host Cincinnati on the 9th of October with a 4-0 head to head record in favor of DC United (4 draws).
Inter Miami will host Montreal Impact on the 9th of October with a 3-1 head to head statistic in favor of Montreal Impact (1 draw).
DC United – Formation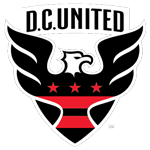 DC United
Substitutes
DC United adopted the 4-2-3-1 line-up (4-2-3-1).
The manager Wayne Mark Rooney decided to play with the following team: David Ochoa (5.3), Chris Odoi-Atsem (5.9), Donovan Pines (6.8), Steve Birnbaum (6.1), Andy Najar (6.6), Victor Pálsson (6.7), Ravel Morrison (6.8), Christopher Durkin (7.2), Taxiarchis Fountas (7.4), Martín Rodríguez (6.0) and Christian Benteke (7.3).
The home team had on the bench: Nigel Robertha (7.1), Sofiane Djeffal, Jackson Hopkins (6.7), Russell Canouse (6.6), Tony Alfaro, Jon Kempin, Miguel Berry (6.5), Drew Skundrich and Ola Kamara.
Substitutions
DC United made 4 changes: T. Fountas for M. Berry (66′), M. Rodriguez for N. Robertha (82′), C. Odoi-Atsem for J. Hopkins (89′) and R. Morrison for R. Canouse (89′).
Best player: Taxiarchis Fountas​
As per our analysis, the most impressive player for DC United was Taxiarchis Fountas.
His rating is (7.4) with 1 goal, 12 passes (66% accurate) and 1 key pass. He was won 3 duels out of 5.
Inter Miami – Formation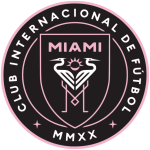 Inter Miami
Substitutes
Also Inter Miami adopted the 4-2-3-1 line-up (4-2-3-1).
Phil Neville played with: Drake Callender (6.7), DeAndre Yedlin (7.1), Damion Lowe (7.4), Aimé Mabika (7.4), Christopher McVey (7.0), Gregore (7.0), Jean Mota (7.0), Leonardo Campana (8.1), Alejandro Pozuelo (7.4), Bryce Duke (6.5) and Gonzalo Higuaín (7.3).
The following players were sitting on the bench: Emerson Rodríguez, Robert Taylor (6.6), Ryan Sailor (6.4), Victor Ulloa, Ariel Lassiter (6.6), Carlos Santos, Indiana Vassilev (6.7), Joevin Jones and Kieran Gibbs.
Inter Miami could not rely on the presence of R. Sailor (injured).
Substitutions
Inter Miami made 4 changes: B. Duke for R. Taylor (66′), D. Lowe for R. Sailor (75′), J. Mota for I. Vassilev (86′) and L. Campana for A. Lassiter (86′).
Best player: Leonardo Campana​
The most impressive player for Inter Miami was Leonardo Campana.
His rating is (8.1) with 2 goals, 15 passes (93% accurate) and 0 key passes. He was won 2 duels out of 6.
Results of the day
These are the results of the day in the Major League Soccer.​