VANCOUVER. Vancouver Whitecaps prevailed over Seattle Sounders to win 2-1. A goal from W. Bruin was decisive in the 89min. It was Vancouver Whitecaps to strike first with a goal of P. Vite at the 29′. Then J. Gressel scored again for Vancouver Whitecaps in the 37′ minute. Eventually, W. Bruin reduced the distance for Seattle Sounders (89′). Eventually, that was it, and the result remained 2-1. Seattle Sounders was surely better in terms of ball possession (66%).​
The match was played at the BC Place Stadium stadium in Vancouver on Saturday and it started at 7:00 pm local time. The referee was Ramy Touchan with the support of Stefan Tanaka-Freundt and Felisha Mariscal. The 4th official was Alain Ruch. The weather was cloudy. The temperature was cold at 14.2 degrees Celsius or 57.56 Fahrenheit. The humidity was 82%.​
Match Statistics​
Shots
11

Total

16

5

On Target

3

6

Off Target

13

1

Shots blocked

3
82

Attack

129

33

Dangerous attack

65

77

Ball safe​

73
0

Penalties

0

4

Corners

9

2

Off Sides

3
Fouls
11

Total

11

1

Yellow Cards

2

0

Double Yellow

0

0

Red Card

0
Other
Ball possession
Seattle Sounders was in firm control of the ball 66% while Vancouver Whitecaps was struggling with a 34% ball possession.
Attitude and shots
Seattle Sounders was more pushing with 65 dangerous attacks and 16 shots of which 3 were on target. Notwithstanding, Vancouver Whitecaps was able to find the solution to win this match.​
Vancouver Whitecaps shot 11 times, 5 on target, 6 off target. On the opposite side, Seattle Sounders shot 16 times, 3 on target, 13 off target.
Cards
Vancouver Whitecaps received 1 yellow card (J. Gressel). On the other side, Seattle Sounders received 2 yellow cards (A. Roldan and N. Lodeiro).
Match Timeline
46'
F. Montero
- sub ->
D. Leyva
71'
W. Bruin
- sub ->
J. Atencio
71'
J. Medranda
- sub ->
N. Tolo
A. Schopf
- sub ->
R. Gauld
75'
M. Godinho
- sub ->
L. Martins
75'
81'
L. Alves Chu Franco
- sub ->
J. Morris
T. Ricketts
- sub ->
B. White
84'
Standings
Standings
Eastern Conference
Western Conference
After this encounter, Vancouver Whitecaps will have 40 points to remain in the 9th place. On the other side, Seattle Sounders will stay with 39 points like Colorado Rapids to hold in the 10th place.
Next matches
In the next match in the Major League Soccer, Vancouver Whitecaps will play away with Minnesota United on the 9th of October with a 4-3 head to head in favor of Minnesota United (3 draws).
Seattle Sounders will host SJ Earthquakes on the 9th of October with a 15-12 head to head statistic in favor of Seattle Sounders (9 draws).
Vancouver Whitecaps – Formation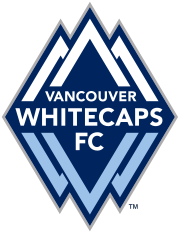 Vancouver Whitecaps
Substitutes
Vancouver Whitecaps started with an extremely aggressive line-up (3-4-3).
The manager Vanni Sartini decided to play with the following team: Thomas Hasal (6.4), Jakob Nerwiński (7.3), Ranko Veselinović (7.4), Tristan Blackmon (6.8), Julian Gressel (7.8), Andrés Cubas (6.8), Russell Teibert (6.4), Luís Martins (7.1), Ryan Gauld (8.1), Brian White (7.0) and Pedro Vite (7.2).
The home team had on the bench: Ryan Raposo, Florian Jungwirth, Cody Cropper, Cristián Dájome, Marcus Godinho (6.3), Leonard Owusu (6.5), Tosaint Ricketts, Javain Brown and Alessandro Schöpf (6.3).
Vancouver Whitecaps could not rely on the presence of L. Owusu (injured) and A. Schopf (injured).
Substitutions
Vancouver Whitecaps made 5 changes: A. Cubas for L. Owusu (33′), R. Gauld for A. Schopf (75′), L. Martins for M. Godinho (75′), P. Vite for C. Dajome (84′) and B. White for T. Ricketts (84′).
Best player: Ryan Gauld​
The most impressive player for Vancouver Whitecaps was Ryan Gauld even if he didn't score any goal.
His rating is (8.1) with 22 passes (72% accurate) and 3 key passes. He was won 8 duels out of 11. He performed 2 crosses.
Seattle Sounders – Formation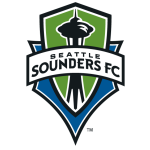 Seattle Sounders
Substitutes
Seattle Sounders started with a 4-2-3-1 line-up (4-2-3-1).
Brian Schmetzer played with: Stefan Frei (6.6), Alex Roldán (6.7), Yeimar Gómez Andrade (7.1), Xavier Arreaga (7.1), Nouhou Tolo (6.4), Danny Leyva (6.9), Josh Atencio (6.7), Jordan Morris (6.5), Nicolás Lodeiro (6.9), Albert Rusnák (7.1) and Raúl Ruidíaz (6.2).
They had on the bench: Jackson Ragen, Stefan Cleveland, Jimmy Medranda (6.7), Ethan Dobbelaere, Fredy Montero (7.3), Kelyn Rowe (6.4), Dylan Teves, Léo Chú (6.5) and Will Bruin (7.3).
Substitutions
Seattle Sounders made 5 changes: D. Leyva for F. Montero (46′), J. Atencio for W. Bruin (71′), A. Roldan for K. Rowe (71′), N. Tolo for J. Medranda (71′) and J. Morris for L. Alves Chu Franco (81′).
Best player: Fredy Montero​
Following our analysis, the most impressive player for Seattle Sounders was Fredy Montero.
His rating is (7.3) with 14 passes (78% accurate) and 2 key passes. He was won 3 duels out of 4. He performed 2 crosses.
His performance was remarkable also because he started the match from the bench before entering the filed in the 46′.
Results of the day
These are the results of the day in the Major League Soccer.​