MONTEVIDEO. Peñarol beat Cerrito 3-1 thanks to R. Bentancourt who scored in the 24th and 90th minute. Peñarol was vastly better in terms of ball possession (62%) and that was among the factors of its victory.​
The match was played at the Estadio Campeón del Siglo stadium in Montevideo on Sunday and it started at 7:00 pm local time. The referee was Santiago Motta with the collaboration of Richard Fabián Trinidad Díaz Méndez and Marcos Rosamen. The 4th official was Mathías De Armas. The weather was rainy. The temperature was pleasant at 17.5 degrees Celsius or 63.52 Fahrenheit. The humidity was 61%.​
Match Statistics​
Ball possession
Peñarol was in firm control of the ball 62% while Cerrito was struggling with a 38% ball possession.
Attitude and shots
Peñarol was more pushing with 67 dangerous attacks and 10 shots of which 5 were on target. This is one of the reasons why Peñarol won the match​.
Peñarol shot 10 times, 5 on target, 5 off target. Talking about the opposition, Cerrito shot 8 times, 4 on target, 4 off target.
Cards
Peñarol received 4 yellow cards (R. Bentancourt, N. Rossi, E. Busquets and A. Alvarez Wallace). Regarding the opposition, Cerrito received 7 yellow cards (A. Sosa, C. Pimienta, M. Soto, F. Vega, F. N. Martinez Brazeiro, N. Gentilio and A. Villoldo).
Match Timeline
H. Rivero
- sub ->
N. Rossi
46'
B. Mansilla
- sub ->
R. A. Saravia Salvia
46'
67'
B. Correa
- sub ->
F. Scarone
67'
E. Da Silva
- sub ->
O. Falconis
I. Laquintana
- sub ->
K. Dawson
73'
A. Alvarez Wallace
- sub ->
S. Cristoforo
73'
74'
A. Leites
- sub ->
A. Zamorano
74'
F. Sastre
- sub ->
W. Klingender
A. Alvarez Wallace
- Yellow
78'
79'
A. Villoldo
- sub ->
C. Pimienta
80'
F. N. Martinez Brazeiro
- Yellow
S. Homenchenko
- sub ->
B. Lozano
83'
Standings
After playing this contest, Peñarol will have 26 points to remain in the 5th place. On the other side, Cerrito will stay with 8 points to sit in the 16th place.
Next matches
In the next match in the Primera Division, Peñarol will host Torque on the 24th of September with a 4-3 head to head stats in favor of Peñarol (2 draws).
Cerrito will play away agasint Torque on the 1st of October with a 1-1 head to head statistic.
Peñarol – Formation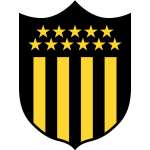 Peñarol
Substitutes
The manager Leonardo Alfredo Ramos Giró decided to play with the following team: Kevin Dawson, Ezequiel Busquets, Hernán Menosse, Yonatthan Rak, Juan Ramos, Sebastián Cristóforo, Rodrigo Saravia, Brian Lozano, Kevin Méndez, Nicolás Rossi and Rubén Bentancourt.
The home team had on the bench: Thiago Cardozo, Agustin Da Silveira Munoa, Matías Aguirregaray, Valentín Rodríguez, Agustín Álvarez, Brian Mansilla, Ignacio Laquintana, Sergio Núñez, Hernán Rivero and Santiago Homenchenko.
Substitutions
Peñarol made 5 changes: N. Rossi for H. Rivero (46′), R. A. Saravia Salvia for B. Mansilla (46′), K. Dawson for I. Laquintana (73′), S. Cristoforo for A. Alvarez Wallace (73′) and B. Lozano for S. Homenchenko (83′).
Cerrito – Formation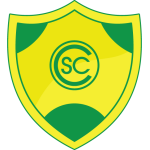 Cerrito
Substitutes
Roland William Marcenaro Nieves played with: Nicolás Gentilio, Carlos Pimienta, Matias Velazquez, Matias Soto, Facundo Vega, Franco Martínez, William Klingender, Anthony Sosa, Owen Falconis, Flavio Scarone and Andrew Zamorano.
The following players were sitting on the bench: Kevin Larrea, Julián Perujo, Rodrigo Canosa, Alejandro Villoldo, Esteban Da Silva, Ignacio Panzariello, Adrián Leites, Martín Correa, Fabio Sastre and Mateo De Marco.
Substitutions
Cerrito made 5 changes: F. Scarone for B. Correa (67′), O. Falconis for E. Da Silva (67′), A. Zamorano for A. Leites (74′), W. Klingender for F. Sastre (74′) and C. Pimienta for A. Villoldo (79′).
Results of the day
These are the results of the day in the Primera Division.​