MELO. Albion was capable to reverse the score against Cerro Largo to win 2-1. It was Cerro Largo to strike first with a goal of E. Villar at the 13′. Then it was a goal in the 39′ minute to make things even for 1-1. Eventually, A. Cruz Techera gave the win to Albion in the 73′ minute.
Albion remained in 10 after A. Eiraldi received a red card in the 74′. Nevertheless, Albion still found a way to win this match competing only in players​.
The match was played at the Estadio Municipal Arquitecto Antonio Eleuterio Ubilla stadium in Melo on Sunday and it started at 4:00 pm local time. The referee was Esteban Ostojich with the assistance of Carlos Barreiro and Matías Rodríguez. The 4th official was Federico Armán. The weather was cloudy. The temperature was pleasant at 16.5 degrees Celsius or 61.65 Fahrenheit. The humidity was 75%.​
Match Statistics​
Shots
6

Total

15

3

On Target

6

3

Off Target

9

0

Shots blocked

0
75

Attack

56

67

Dangerous attack

67

0

Ball safe​

0
0

Penalties

0

5

Corners

6
Fouls
6

Yellow Cards

1

0

Double Yellow

0

0

Red Card

0
Ball possession
Cerro Largo had a strong ball possession 55% while Albion was struggling with a 45% ball possession.
Attitude and shots
Cerro Largo was more aggressive with 67 dangerous attacks and 6 shots of which 3 were on target. Nevertheless, Albion managed to find the solution to win this encounter.​
Cerro Largo shot 6 times, 3 on target, 3 off target. Talking about the opposition, Albion shot 15 times, 6 on target, 9 off target.
Cards
Cerro Largo received 7 yellow cards (B. Barone, A. Moreira, A. Max, R. Garcia, M. Enrique, L. Morales and E. Beltran). Talking about the opposition, Albion received 2 yellow cards (A. Pons and Y. Irrazabal).
Also, Albion didn't finish the match with 11 players after A. Eiraldi (Albion) was sent off after receiving a straight red card in the (74′).
Match Timeline
E. Villar
(goal)
L. Morales
13'
46'
M. A. Goyeni d. A.
- sub ->
K. Lewis
E. Beltran
- sub ->
R. Ergas
54'
L. Franco
- sub ->
M. Enrique
77'
77'
G. Papa
- sub ->
E. Ancheta
78'
R. Izquierdo
- sub ->
F. Platero
87'
F. Rodriguez
- sub ->
M. Callorda Lafont
87'
D. Vargas
- sub ->
P. Neris
Standings
After this match, Cerro Largo will stay with 12 points to hold in the 14th place. On the opposite side, Albion will have 11 points to hold in the 15th place.
Next matches
In the next match in the Primera Division, Cerro Largo will host Peñarol on the 29th of October with a 12-3 head to head stats in favor of Peñarol (4 draws).
Albion will host Deportivo Maldonado on the 29th of October with a 1-0 head to head record in favor of Deportivo Maldonado (1 draw).
Cerro Largo – Formation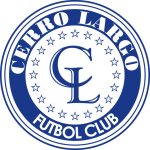 Cerro Largo
Substitutes
Cerro Largo started with a 3-4-1-2 line-up (3-4-1-2).
The manager Mario Daniel Saralegui Iriarte decided to play with the following team: Lucero Alvarez, Rafael García, Martín Gianoli, Andrés Romero, Lucas Morales, Marcos Enrique, Augusto Max, Robert Ergas, Nicolás Silva, Emiliano Villar and Alcides Miranda Moreira.
The home team had on the bench: Joaquin Silva, Emanuel Tomas Beltran Bardas, Lucas Correa, Adolfo Lima, Richard Núñez, Cristhian Tizon, Santiago Viera, Borys Barone, Luca Franco and Jonathan Ramis.
Substitutions
Cerro Largo made 5 changes: A. Max for R. Nunez (54′), N. Silva for C. Tizon (54′), R. Ergas for E. Beltran (54′), E. Villar for A. Lima (64′) and M. Enrique for L. Franco (77′).
Albion – Formation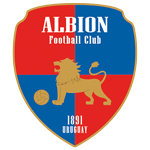 Albion
Substitutes
Albion started with a aggressive line-up (4-3-3).
Ignacio Risso Thomasset played with: Yonatan Irrazábal, Emiliano Ancheta, Federico Platero, Francisco Ibáñez, Ousmane N'Dong, Martin Barrios, Santiago Correa, Kevin Lewis, José Neris, Maximiliano Callorda and Alejo Cruz.
They had on the bench: Alberto Eiraldi, Mathías Goyeni, Rodrigo Izquierdo, Cristian Barros, Agustín Pons, Nahuel Acosta, Gonzalo Papa, Federico Rodríguez, Delis Vargas and Diego Viotti.
Substitutions
Albion made 5 changes: K. Lewis for M. A. Goyeni d. A. (46′), E. Ancheta for G. Papa (77′), F. Platero for R. Izquierdo (78′), M. Callorda Lafont for F. Rodriguez (87′) and P. Neris for D. Vargas (87′).
Results of the day
These are the results of the day in the Primera Division.​