MEXICO CITY. América beat Guadalajara to win 2-1. It was América to strike first with an early goal of H. Martin at the 4′. Then A. Zendejas scored again for América in the 51′ minute. Eventually, C. Calderon reduced the distance for Guadalajara (62′). Finally, that was it, and the result remained 2-1.
F. Beltran received a red card (90′)​. This red card was one of the reason why Guadalajara lost the match.
The match was played at the Estadio Azteca stadium in Mexico City on Saturday and it started at 8:00 pm local time. The referee was Adonai Escobedo González assisted by Christian Kiabek Espinosa Zavala and Jorge Antonio Sánchez Espinoza. The 4th official was Víctor Alfonso Cáceres Hernández. The weather was cloudy. The temperature was pleasant at 17.8 degrees Celsius or 63.95 Fahrenheit. The humidity was 72%.​
Match Statistics​
Shots
10

Total

19

5

On Target

4

5

Off Target

15

2

Shots blocked

1
92

Attack

100

39

Dangerous attack

43

62

Ball safe​

64
1

Penalties

0

3

Corners

6
Fouls
12

Total

11

1

Yellow Cards

2

0

Double Yellow

0

0

Red Card

1
Other
Ball possession
None of the teams had a clear upper hand in terms of ball possession. América was in possession of the ball for 46% of the time vs. Guadalajara that controlled the ball for 54% of the time.
Attitude and shots
Guadalajara was putting more pressure with 43 dangerous attacks and 19 shots of which 4 were on target. Notwithstanding, América was capable to find the solution to win this match.​
América shot 10 times, 5 on target, 5 off target. On the opposite side, Guadalajara shot 19 times, 4 on target, 15 off target.
Cards
América didn't receive any yellow card. On the opposite side, Guadalajara received 2 yellow cards (A. Vega and C. Cisneros).
Also, Guadalajara didn't end the match with 11 players after F. Beltran (Guadalajara) was sent off after receiving a straight red card in the (90′).
Match Timeline
A. Zendejas
(goal)
H. Martin
51'
59'
C. Cisneros
- sub ->
I. Brizuela
59'
C. Calderon
- sub ->
A. Zaldivar
70'
A. Mozo
- sub ->
J. Sanchez
B. Rodriguez
- sub ->
A. Zendejas
72'
F. Vinas
- sub ->
H. Martin
73'
P. Aquino
- sub ->
R. Sanchez
73'
81'
P. Perez
- sub ->
R. Alvarado
R. Martinez
- sub ->
D. Valdes
89'
J. dos Santos
- sub ->
A. Fidalgo
90'
Standings
After playing this match, América will have 35 points to remain in the 1st place. Regarding the opposition, Guadalajara will stay with 22 points to hold in the 7th place.
Next matches
In the next match in the Liga MX, América will play away with Puebla on the 1st of October with a 15-4 head to head in favor of América (13 draws).
Guadalajara will play away agasint Cruz Azul on the 2nd of October with a 11-9 head to head record in favor of Cruz Azul (16 draws).
América – Formation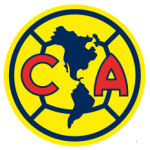 América
Substitutes
América adopted the 4-2-3-1 line-up (4-2-3-1).
The manager Fernando Ortiz decided to play with the following team: Guillermo Ochoa (6.4), Emilio Lara (6.2), Néstor Araujo (6.6), Sebastián Cáceres (7.4), Luis Fuentes, Salvador Reyes (6.7), Richard Sánchez (6.8), Álvaro Fidalgo (6.8), Alejandro Zendejas (6.8), Diego Valdés (7.3), Jonathan Rodríguez (6.8) and Henry Martín (8.5).
The home team had on the bench: Óscar Jiménez, Jürgen Damm, Jonathan Dos Santos, Federico Viñas (6.4), Miguel Layún, Pedro Aquino (6.8), Roger Martínez (6.3), Brian Rodríguez (6.6) and Jorge Gomez.
Substitutions
América made 5 changes: A. Zendejas for B. Rodriguez (72′), H. Martin for F. Vinas (73′), R. Sanchez for P. Aquino (73′), D. Valdes for R. Martinez (89′) and A. Fidalgo for J. dos Santos (90′).
Best player: Henry Martín​
The player that probably impressed the most for América was Henry Martín.
His rating is (8.5) with 1 goal, 13 passes (61% accurate) and 1 key pass. He was won 8 duels out of 13.
Guadalajara – Formation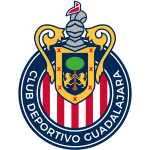 Guadalajara
Substitutes
Also Guadalajara adopted the 4-2-3-1 line-up (4-2-3-1).
Ricardo Cadena Martínez played with: Miguel Jiménez (6.7), Jesús Sánchez (6.4), Gilberto Sepúlveda (6.2), Luis Olivas (6.2), Jesús Orozco (7.0), Fernando Beltran (6.8), Sergio Flores (7.4), Isaac Brizuela (6.7), Roberto Alvarado (7.1), Alexis Vega (6.4), Angel Zaldívar (6.4).
The following players were sitting on the bench: Miguel Ponce, Carlos Cisneros (6.7), Hiram Mier, José Rangel, Pavel Pérez (6.6), Alan Mozo (6.7), Jesús Ricardo Angulo, Cristian Calderón (7.4), Santiago Ormeño (6.7) and Fernando González.
Guadalajara could not rely on the presence of A. Mozo (injured).
Substitutions
Guadalajara made 5 changes: I. Brizuela for C. Cisneros (59′), A. Zaldivar for C. Calderon (59′), J. Sanchez for A. Mozo (70′), A. Vega for S. Ormeno (81′) and R. Alvarado for P. Perez (81′).
Best player: Cristian Calderón​
As per our analysis, the most impressive player for Guadalajara was Cristian Calderón.
His rating is (7.4) with 1 goal, 8 passes (87% accurate) and 0 key passes. He was won 2 duels out of 2. He performed 2 crosses.
His performance was remarkable also because he started the match from the bench before entering the filed in the 59′.
Results of the day
These are the results of the day in the Liga MX.​