CAXIAS DO SUL. Fortaleza and Juventude draw 1-1. P. Miranda scored the first own goal (45′) for Fortaleza. V. Gabriel made it even (78′). Juventude was vastly better in terms of ball possession (62%)​
The match was played at the Estádio Alfredo Jaconi stadium in Caxias do Sul on Sunday and it started at 6:00 pm local time. The referee was Dyorgines José Padovani Andrade who had the assistance of Marcelo Carvalho Van Gasse and Fabiano Da Silva Ramires. The 4th official was Jonathan Benkenstein Pinheiro. The weather was clear. The temperature was pleasant at 17.8 degrees Celsius or 64.11 Fahrenheit. The humidity was 52%.​
Match Statistics​
Shots
20

Total

12

6

On Target

3

14

Off Target

9

0

Shots blocked

0
103

Attack

98

53

Dangerous attack

22

43

Ball safe​

46
0

Penalties

0

12

Corners

2

1

Off Sides

1
Fouls
14

Total

17

2

Yellow Cards

3

0

Double Yellow

0

0

Red Card

0
Other
Ball possession
Juventude was in firm control of the ball 62% while Fortaleza was struggling with a 38% ball possession.
Attitude and shots
Juventude was more aggressive with 53 dangerous attacks and 20 shots of which 6 were on target. Notwithstanding, that was not enough Juventude to win the match​.
Juventude shot 20 times, 6 on target, 14 off target. On the other side, Fortaleza shot 12 times, 3 on target, 9 off target.
Cards
Juventude received 2 yellow cards (Paulo Miranda and Vitor Mendes). On the opposite side, Fortaleza received 2 yellow cards (Lucas Sasha and Robson).
Match Timeline
Bruno Nazario
- sub ->
Paulo Miranda
46'
R. Pereira Duarte
- sub ->
Oscar Ruiz
66'
70'
Ronald
- sub ->
Lucas Sasha
Vitor Gabriel
- sub ->
F. Pires
73'
Vitor Gabriel
(goal)
Capixaba
78'
83'
Silvio Romero
- sub ->
Robson
89'
Pedro Rocha
- sub ->
Thiago Gallardo
90'
Tinga
- sub ->
Caio Alexandre
Standings
After playing this encounter, Juventude will have 19 points to sit in the 20th place. Regarding the opposition, Fortaleza will have 31 points like Ceará to hold in the 14th place.
Next matches
In the next match in the Serie A, Juventude will play away with Ceará on the 12th of November with a 3-2 head to head statistic in favor of Ceará (4 draws).
Fortaleza will play away agasint Santos on the 12th of November with a 2-2 head to head stats.
Juventude – Formation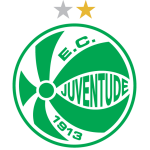 Juventude
Substitutes
Juventude started with an extremely aggressive line-up (3-4-3).
The manager Umberto Lourenco Louzer Filho decided to play with the following team: Pegorari (6.2), Vitor Mendes (6.7), Paulo Miranda (6.2), Ygor Nogueira (7.1), Rodrigo Soares (6.8), Jádson (7.4), Jean Irmer (7.0), Capixaba (7.4), Óscar Ruiz (6.7), Isidro Pitta (6.9) and Felipe Pires (6.2).
The home team had on the bench: Rafinha, Weliton, Vitor Gabriel (7.4), Guilherme Parede, Thalisson Kelven, Elton (6.9), Ruan (6.6), César, Para, Bruno Nazário (7.2), Chico (7.4) and William Matheus.
Substitutions
Juventude made 5 changes: Jean for Elton (46′), Paulo Miranda for Bruno Nazario (46′), Oscar Ruiz for R. Pereira Duarte (66′), F. Pires for Vitor Gabriel (73′) and Jadson for Chico (74′).
Best player: Jádson​
The most impressive player for Juventude was Jádson.
His rating is (7.4) with 64 passes (78% accurate) and 0 key passes. He was won 9 duels out of 10. He performed 2 crosses.
Fortaleza – Formation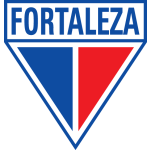 Fortaleza
Substitutes
Fortaleza started with a aggressive line-up (4-3-3).
Juan Pablo Vojvoda played with: Marcelo Boeck (7.7), Emanuel Brítez (7.0), Marcelo Benevenuto (7.4), Titi (6.6), Juninho Capixaba (8.0), Caio Alexandre (6.9), Lucas Sasha (6.6), Zé Welison (7.1), Thiago Galhardo (7.4), Robson (6.5) and Moisés (6.7).
They had on the bench: Lucas Lima (6.1), Hércules, Romarinho, Pedro Rocha, Brayan Ceballos, Rómulo Otero, Ronald (6.2), Lucas Crispim, Silvio Romero (6.2), Matheus Vargas, Tinga and Luan Polli.
Substitutions
Fortaleza made 5 changes: Lucas Sasha for Ronald (70′), Moises for Lucas Lima (70′), Robson for Silvio Romero (83′), Thiago Gallardo for Pedro Rocha (89′) and Caio Alexandre for Tinga (90′).
Best player: Juninho Capixaba​
Following our analysis, the most impressive player for Fortaleza was Juninho Capixaba.
His rating is (8.0) with 34 passes (70% accurate) and 5 key passes. He was won 12 duels out of 18. He performed 6 crosses.
Results of the day
These are the results of the day in the Serie A.​