ALBACETE. Ponferradina snatched a late win Albacete 1-0 after E. D. scored just 1 goal (90′). Albacete lost this match even if it was better in terms of ball possession (58%).
R. Rodriguez received a red card (74′)​. This red card was one of the reason why Albacete lost the match.
The match was played at the Estadio Carlos Belmonte stadium in Albacete on Sunday and it started at 9:00 pm local time. The referee was Álvaro Moreno Aragón with the collaboration of Rodrigo Blázquez Sánchez and Miguel Ortuño Sierra. The 4th official was Francisco Javier Fernández Vidal. The weather was cloudy. The temperature was pleasant at 19.5 degrees Celsius or 67.01 Fahrenheit. The humidity was 73%.​
Match Statistics​
Shots
18

Total

5

5

On Target

2

13

Off Target

3

6

Shots blocked

1
127

Attack

66

65

Dangerous attack

30

82

Ball safe​

78
0

Penalties

0

5

Corners

0

2

Off Sides

4
Fouls
14

Total

14

2

Yellow Cards

6

0

Double Yellow

0

1

Red Card

0
Other
Ball possession
Albacete had a strong ball possession 58% while Ponferradina was struggling with a 42% ball possession.
Attitude and shots
Albacete had a more offensive attitude with 65 dangerous attacks and 18 shots of which 5 were on target. Notwithstanding, Ponferradina succeeded in find the solution to win this match.​
Albacete shot 18 times, 5 on target, 13 off target. On the other side, Ponferradina shot 5 times, 2 on target, 3 off target.
Cards
Albacete received 2 yellow cards (B. Barragan and J. Alonso). On the opposite side, Ponferradina received 6 yellow cards (D. Lacerda, Jose Amo, A. Pascanu, D. Ojeda, K. Nwakali and P. A. Adot Barandiaran).
(Albacete) was sent off after receiving a red card in the (74′).
Match Timeline
Higinio Marín
- sub ->
J. Dubasin
61'
Sergi Maestre
- sub ->
Maikel
68'
Standings
After playing this encounter, Albacete will stay with 10 points like SD Eibar, Burgos, Villarreal II and FC Andorra to hold in the 8th place. On the opposite side, Ponferradina will have 9 points like Levante to sit in the 11th place.
Next matches
In the next match in the La Liga 2, Albacete will host FC Andorra on the 25th of September with a 0-0 head to head.
Ponferradina will host Tenerife on the 24th of September with a 7-6 head to head stats in favor of Tenerife (3 draws).
Albacete – Formation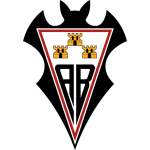 Albacete
Substitutes
Albacete started with a conservative line-up (4-5-1).
The manager Rubén Albés Yáñez decided to play with the following team: Bernabé Barragán (6.6), Álvaro Rodríguez (6.9), Mohammed Djetei (6.5), Flavien Boyomo (6.8), Julio Alonso (6.9), Juanma García (6.3), Riki Rodríguez (7.1), Lander Olaetxea (7.0), Maikel Mesa (6.9), Manuel Fuster (7.6) and Jonathan Dubasin (6.5).
The home team had on the bench: Javi Martínez, Emmanuel Attipoe, Cristian Glauder, Juan María Alcedo, Diego Altube, Dani González, Sergio Maestre (6.5), Rubén Martínez (6.7), Fran Álvarez, Andy Kawaya, Tomás Reymão and Higinio Marín (6.4).
Substitutions
Albacete made 4 changes: J. Dubasin for H. Marin (61′), Maikel for S. Maestre (68′), J. Garcia for R. Martinez (68′) and L. Olaetxea for D. Gonzalez (90′).
Best player: Manuel Fuster​
Following our analysis, the most impressive player for Albacete was Manuel Fuster.
His rating is (7.6) with 65 passes (73% accurate) and 5 key passes. He was won 6 duels out of 13. He performed 7 crosses.
Ponferradina – Formation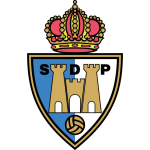 Ponferradina
Substitutes
Ponferradina started with a 4-2-3-1 line-up (4-2-3-1).
Eduardo José Gomes Camassele Mendes played with: Giorgi Makaridze (7.8), Paris Barandiaran (7.1), Alexandru Paşcanu (7.4), José Amo (7.4), Jordan Lukaku (7.4), Erik Morán (6.6), Kelechi Nwakali (7.0), Derik Lacerda (6.1), Daniel Ojeda (6.2), Hugo Vallejo (6.9) and Yuri (6.6).
The following players were sitting on the bench: Aldair, Amir Abedzadeh, Sabit Abdulai (6.6), Heriberto Tavares (6.5), Moises Delgado (6.8), Eduardo Espiau (7.2), Adrián Diéguez, José Naranjo (6.8), Adrián Castellano and Ricard Pujol.
Ponferradina could not rely on the presence of S. Abdulai (injured).
Substitutions
Ponferradina made 5 changes: H. Vallejo for J. Naranjo (61′), J. Lukaku for Heriberto Tavares (72′), Yuri for M. Delgado (72′), E. Moran for E. D. Espiau Hernandez (80′) and D. Lacerda for S. Abdulai (80′).
Best player: Giorgi Makaridze​
Following our analysis, the most impressive player for Ponferradina was the goalkeeper: Giorgi Makaridze. His rating is 7.75. He performed 5 saves.
Results of the day
These are the results of the day in the La Liga 2.​