SANTANDER. Racing Santander and Las Palmas didn't manage to score any goal on Sunday. Las Palmas was much superior in terms of ball possession (81%)​.
The match was played at the Campos de Sport de El Sardinero stadium in Santander on Sunday and it started at 6:30 pm local time. The referee was Rubén Ávalos Barrera who was helped by Brian Valencia López and Josep Antoni Vigo Gatius. The 4th official was Imanol Irurtzun Artola. The weather was clear. The temperature was pleasant at 18.9 degrees Celsius or 65.93 Fahrenheit. The humidity was 66%.​
Match Statistics​
Shots
12

Total

27

2

On Target

4

10

Off Target

23

2

Shots blocked

8
78

Attack

135

37

Dangerous attack

87

59

Ball safe​

79
0

Penalties

0

5

Corners

7

2

Off Sides

4
Fouls
11

Total

10

3

Yellow Cards

3

0

Double Yellow

0

1

Red Card

0
Other
Ball possession
Las Palmas was in firm control of the ball 81% while Racing Santander was struggling with a 19% ball possession.
Attitude and shots
Las Palmas was putting more pressure with 87 dangerous attacks and 27 shots of which 4 were on target. Notwithstanding, that was not enough Las Palmas to win the match​.
Racing Santander shot 12 times, 2 on target, 10 off target. On the other side, Las Palmas shot 27 times, 4 on target, 23 off target.
Cards
Racing Santander received 3 yellow cards (S. Gassama, J. Elitim and P. M. Parera). On the other side, Las Palmas received 3 yellow cards (F. Gonzalez, E. Loiodice and S. Cardona).
(Racing Santander) was sent off after receiving a red card in the (42′).
Match Timeline
M. Camus
- sub ->
I. Vicente
46'
46'
A. Jimenez
- sub ->
E. Loiodice
M. Aias
- sub ->
S. Gassama
63'
67'
B. Ramirez
- sub ->
O. Clemente
A. Fausto
- sub ->
J. Elitim
72'
A. Aldasoro
- sub ->
J. Mboula
73'
Standings
After this match, Racing Santander will have 4 points like Leganés and Tenerife to sit in the 20th place. Regarding the opposition, Las Palmas will have 12 points like Granada and FC Cartagena to hold in the 2nd place.
Next matches
In the next match in the La Liga 2, Racing Santander will play away against SD Eibar on the 25th of September with a 0-0 head to head statistic.
Las Palmas will host Granada on the 25th of September with a 3-2 head to head in favor of Granada (3 draws).
Racing Santander – Formation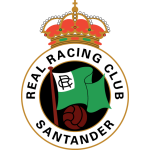 Racing Santander
Substitutes
Racing Santander started with a 4-2-3-1 line-up (4-2-3-1).
The manager Guillermo Fernández Romo decided to play with the following team: Miquel Parera (7.1), Alvaro Mantilla (8.0), Pol Moreno (7.3), Rubén (7.7), Eneko Satrustegui (6.8), Juergen Elitim (6.9), Íñigo Sáinz-Maza (7.7), Jordi Mboula (6.6), Jorge Pombo (5.7), Iñigo Vicente (7.2) and Sekou Gassama (7.1).
The home team had on the bench: Alfon González, Jokin Ezkieta, Matheus Aiás (7.0), Saúl García, Pablo Bobadilla, Germán Sánchez, Fausto Tienza (7.0), Mario Jorrín, Marco Camús (7.0), Peque Fernández and Aritz Aldasoro (6.4).
Substitutions
Racing Santander made 4 changes: I. Vicente for M. Camus (46′), S. Gassama for M. Aias (63′), J. Elitim for A. Fausto (72′) and J. Mboula for A. Aldasoro (73′).
Best player: Alvaro Mantilla​
As per our analysis, the most impressive player for Racing Santander was Alvaro Mantilla.
His rating is (8.0) with 9 passes (33% accurate) and 0 key passes. He was won 8 duels out of 10.
Las Palmas – Formation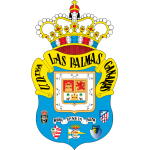 Las Palmas
Substitutes
Las Palmas started with a 3-5-1-1 line-up (3-5-1-1).
Francisco Javier García Pimienta played with: Álvaro Vallés (7.1), Alex Suárez (6.9), Sidnei (7.1), Eric Curbelo (7.1), Álvaro Lemos (7.5), Enzo Loiodice (6.9), Fabio González (7.4), Óscar Clemente (6.7), Sergi Cardona (7.6), Jonathan Viera (7.6) and Marc Cardona (6.7).
They had on the bench: Ale García, Marvin, Alberto Moleiro (6.8), Álvaro Jiménez (6.8), O. Mfulu, Saúl Coco, Joel del Pino, Álex Domínguez, Benito Ramírez (6.7), Pejiño (6.4) and Enrique Clemente.
Substitutions
Las Palmas made 4 changes: E. Loiodice for A. Jimenez (46′), Sidnei for A. Moleiro (46′), O. Clemente for B. Ramirez (67′) and S. Cardona for Pejino (77′).
Best player: Sergi Cardona​
The player that probably impressed the most for Las Palmas was Sergi Cardona.
His rating is (7.6) with 65 passes (92% accurate) and 2 key passes. He was won 6 duels out of 13. He performed 5 crosses.
Results of the day
These are the results of the day in the La Liga 2.​