Universitatea Craiova FCSB
CRAIOVA. Universitatea Craiova topped FCSB to win 2-1. It was Universitatea Craiova to strike first with a penalty of B. Mitrea at the 32′. Then it was a penalty in the 45′ minute to make things even for 1-1. Eventually, R. Oaida gave the win to Universitatea Craiova in the 66′ minute with an own goal.
The match was played at the Stadionul Ion Oblemenco (Craiova) stadium in Craiova on Sunday and it started at 9:30 pm local time. The referee was Radu Petrescu who was helped by Sebastian Eugen Gheorghe and Mircea Cristian Orbuleț. The 4th official was Cătălin Popa. The weather was cloudy. The temperature was cold at 11 degrees Celsius or 51.78 Fahrenheit. The humidity was 73%.​
Match Statistics​
Shots
15

Total

10

5

On Target

7

10

Off Target

3

0

Shots blocked

0
96

Attack

106

75

Dangerous attack

76

0

Ball safe​

0
1

Penalties

1

6

Corners

2
Fouls
2

Yellow Cards

6

0

Double Yellow

0

0

Red Card

0
Other
Ball possession
None of the teams had a clear upper hand in terms of ball possession. Universitatea Craiova was in possession of the ball for 48% of the time vs. FCSB that controlled the ball for 52% of the time.
Attitude and shots
FCSB was putting more pressure with 76 dangerous attacks and 10 shots of which 7 were on target. Anyhow, Universitatea Craiova found a way to find the solution to win this match.​
Universitatea Craiova shot 15 times, 5 on target, 10 off target. On the opposite side, FCSB shot 10 times, 7 on target, 3 off target.
Cards
Universitatea Craiova received 2 yellow cards (M. Capatina and N. Bancu). On the opposite side, FCSB received 6 yellow cards (J. Dawa, F. Coman, R. Radunovic, J. Tamm, O. Popescu and D. Olaru).
Match Timeline
46'
O. Popescu
- sub ->
F. Coman
46'
D. Miculescu
- sub ->
D. Harut
M. Capatina
- sub ->
E. Florescu
54'
A. Roguljic
- sub ->
J. Markovic
77'
86'
E. Radaslavescu
- sub ->
R. Oaida
Alexandru George
- sub ->
V. Screciu
89'
A. Mateiu
- sub ->
D. Nistor
90'
Standings
After playing this encounter, Universitatea Craiova will have 17 points like Petrolul 52 to hold in the 4th place. Regarding the opposition, FCSB will stay with 8 points to hold in the 14th place.
Next matches
Universitatea Craiova – Formation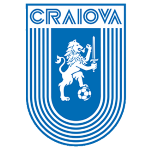 Universitatea Craiova
Substitutes
Universitatea Craiova started with a 3-5-2 line-up (3-5-2).
The manager Mihăiţă Ianovschi decided to play with the following team: D. Lazar, P. Papp, Raúl Silva, B. Vătăjelu, N. Bancu, B. Mitrea, D. Nistor, A. Crețu, E. Florescu, V. Screciu and J. Marković.
The home team had on the bench: A. Roguljić, D. Rusu, S. Hanca, I. Vînă, G. Cîmpanu, A. Mateiu, I. Martić, V. Găman and M. Căpățînă.
Substitutions
Universitatea Craiova made 4 changes: E. Florescu for M. Capatina (54′), J. Markovic for A. Roguljic (77′), V. Screciu for Alexandru George (89′) and D. Nistor for A. Mateiu (90′).
FCSB – Formation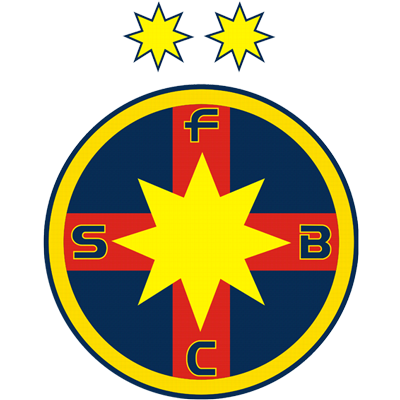 FCSB
Substitutes
FCSB started with a aggressive line-up (4-3-3).
Nicolae Constantin Dică played with: Ș. Târnovanu, V. Crețu, J. Tamm, R. Radunović, D. Haruţ, J. Dawa, R. Oaidă, D. Olaru, A. Cordea, F. Coman and A. Compagno.
These were the players on the bench: M. Dulca, Octavian Popescu, A. Vlad, E. Rădăslăvescu, A. Pantea, I. Stoica, D. Miculescu, B. Rusu and R. Boboc.
Substitutions
FCSB made 3 changes: F. Coman for O. Popescu (46′), D. Harut for D. Miculescu (46′) and R. Oaida for E. Radaslavescu (86′).
Results of the day
These are the results of the day in the Liga 1.​