TAMPERE. VPS beat Ilves. Ilves lost this match even if it was superior in terms of ball possession (57%).
The match was played at the Ratinan Stadion stadium in Tampere on Sunday and it started at 4:00 pm local time. The referee was Antti Munukka with the help of Jukka Honkanen and Silén Eetu. The 4th official was Dennis Antamo. The weather was cloudy. The temperature was cold at 12.3 degrees Celsius or 54.16 Fahrenheit. The humidity was 84%.​
Match Statistics​
Ball possession
Ilves had a strong ball possession 57% while VPS was struggling with a 43% ball possession.
Attitude and shots
Ilves was more pushing with 87 dangerous attacks and 10 shots of which 5 were on target. Anyway, VPS succeeded in find the solution to win this match.​
Ilves shot 10 times, 5 on target, 5 off target. On the other side, VPS shot 11 times, 8 on target, 3 off target.
Cards
Ilves received 2 yellow cards (P. Pennanen and T. Miettunen). Talking about the opposition, VPS received 2 yellow cards (K. Multanen and T. Yengi).
Match Timeline
O. Jukkola
- sub ->
W. D. Parfitt-
28'
56'
K. Multanen
(goal)
T. Yengi
T. Ollila
- sub ->
A. Maenpaa
62'
K. Meriluoto
- sub ->
A. Larsson
62'
74'
R. Jaaska
- sub ->
J. Vahtera
82'
J. Nuorela
- sub ->
S. Alanko
Standings
After playing this encounter, Ilves will stay with 25 points to hold in the 8th place. On the opposite side, VPS will have 22 points to sit in the 10th place.
Next matches
In the next match in the Veikkausliiga, Ilves will play away against Oulu on the 16th of October with a 2-1 head to head record in favor of Ilves (1 draw).
VPS will play away agasint Mariehamn on the 16th of October with a 13-12 head to head record in favor of Mariehamn (13 draws).
Ilves – Formation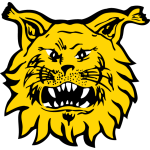 Ilves
Substitutes
Ilves adopted the conservative line-up (4-4-2).
The manager Toni Kallio decided to play with the following team: Eetu Huuhtanen, Aapo Mäenpää, Kalle Katz, Tatu Miettunen, Najeeb Yakubu, Djair Parfitt-Williams, Doni Arifi, Petteri Pennanen, Eric Oteng, Ariel Ngueukam and Adam Larsson.
The home team had on the bench: Rasmus Leislahti, Tuomas Ollila, Emmanuel Patut, Mikael Almen, Tabi Manga, Oiva Jukkola and Kai Meriluoto.
Substitutions
Ilves made 5 changes: W. D. Parfitt- for O. Jukkola (28′), E. Oteng for T. Manga (62′), A. Maenpaa for T. Ollila (62′), A. Larsson for K. Meriluoto (62′) and D. Arifi for E. Patut (71′).
VPS – Formation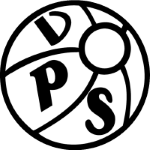 VPS
Substitutes
Also VPS adopted the conservative line-up (4-4-2).
Jussi Nuorela played with: Oskari Forsman, Jesper Engström, Tyler Reid, Mikko Pitkänen, Miika Niemi, Samu Alanko, Joonas Vahtera, Samuel Lindeman, Prosper Ahiabu, Tete Yengi and Kalle Multanen.
They had on the bench: Josep Nuorela, Aleksi Pahkasalo, Riku Jääskä, Steven Morrissey, Gabriel Sillanpää, Roni Hudd and Joonas Immonen.
Substitutions
VPS made 2 changes: J. Vahtera for R. Jaaska (74′) and S. Alanko for J. Nuorela (82′).
Results of the day
These are the results of the day in the Veikkausliiga.​