RAZGRAD. Ludogorets and Arda draw 1-1. M. Tissera scored the first goal (1′) for Ludogorets. G. Terziev equalized (28′) with an own goal. Ludogorets was much superior in terms of ball possession (63%)​
The match was played at the Ludogorets Arena stadium in Razgrad on Sunday and it started at 7:45 pm local time. The weather was clear. The temperature was cold at 13.7 degrees Celsius or 56.68 Fahrenheit. The humidity was 48%.​
Match Statistics​
Shots
22

Total

2

7

On Target

2

15

Off Target

0

0

Shots blocked

0
127

Attack

77

99

Dangerous attack

42

0

Ball safe​

0
0

Penalties

0

11

Corners

2
Fouls
3

Yellow Cards

4

0

Double Yellow

0

0

Red Card

1
Other
Ball possession
Ludogorets was in firm control of the ball 63% while Arda was struggling with a 37% ball possession.
Attitude and shots
Ludogorets had a more offensive attitude with 99 dangerous attacks and 22 shots of which 7 were on target. Nevertheless, that was not enough Ludogorets to win the match​.
Ludogorets shot 22 times, 7 on target, 15 off target. Regarding the opposition, Arda shot 2 times, 2 on target, 0 off target.
Cards
Ludogorets received 3 yellow cards (Cauly, I. Plastun and Cicinho). On the other side, Arda received 4 yellow cards (L. Kotev, , D. Ali and M. Stoev).
Also, Arda didn't end the match with 11 players after D. Ali (Arda) was sent off after receiving a second yellow card (90′).
Match Timeline
M. Tissera
(goal)
K. Despodov
1'
46'
D. Lozev
- sub ->
A. Georgiev
S. Delev
- sub ->
K. Despodov
59'
A. Nedyalkov
- sub ->
D. Gropper
59'
Cicinho
- sub ->
Z. Karnicnik
59'
68'
I. Yurukov
- sub ->
Junior Palmares
68'
T. Yordanov
- sub ->
L. N\'diaye
Igor Thiago
- sub ->
M. Tissera
78'
78'
I. Tilev
- sub ->
E. M. Tetah
86'
S. Kovachev
- sub ->
I. Kokonov
Standings
After this encounter, Ludogorets will have 23 points like CSKA 1948 Sofia to remain in the 1st place. Talking about the opposition, Arda will have 17 points to remain in the 9th place.
Next matches
Ludogorets – Formation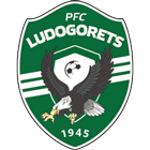 Ludogorets
Substitutes
Ludogorets adopted the 4-2-3-1 line-up (4-2-3-1).
The manager Ante Šimundža decided to play with the following team: Sergio Padt, Žan Karničnik, Georgi Terziev, Igor Plastun, Danny Gruper, Nonato, Jakub Piotrowski, Rick, Cauly Oliveira, Kiril Despodov and Matías Tissera.
The home team had on the bench: Simon Sluga, Cicinho, Anton Nedyalkov, Dominik Yankov, Ivan Yordanov, Spas Delev and Igor Thiago Nascimento Rodrigues.
Substitutions
Ludogorets made 5 changes: K. Despodov for S. Delev (59′), D. Gropper for A. Nedyalkov (59′), Z. Karnicnik for Cicinho (59′), M. Tissera for Igor Thiago (78′) and Nonato for D. Yankov (78′).
Arda – Formation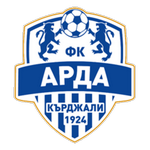 Arda
Substitutes
Also Arda adopted the 4-2-3-1 line-up (4-2-3-1).
Aleksander Blagov Tunchev played with: Anatoli Gospodinov, Dzuniet Ali, Oumar Sako, Milen Stoev, Aleksandar Georgiev, Lachezar Kotev, Alex Petkov, El Mami Tetah, Jose Ederaldo da Silva Junior, Ivan Kokonov and Lassana N'Diaye.
These were the players on the bench: Vasil Simeonov, Svetoslav Kovachev, Deyan Lozev, Ivan Tilev, Hristo Ivanov, Iliya Yurukov and Tonislav Yordanov.
Substitutions
Arda made 5 changes: A. Georgiev for D. Lozev (46′), Junior Palmares for I. Yurukov (68′), L. N'diaye for T. Yordanov (68′), E. M. Tetah for I. Tilev (78′) and I. Kokonov for S. Kovachev (86′).
Results of the day
These are the results of the day in the Parva Liga.​