KARLOVO. Levski Sofia defeats CSKA Sofia with a 2-0 win with a goal from I. Stefanov (78′) and a goal from Ronaldo (81′). Levski Sofia capitalized on its better ball possession (58%).
The match was played at the Stadion Vasil Levski stadium in Karlovo. The weather was clear. The temperature was pleasant at 17.7 degrees Celsius or 63.81 Fahrenheit. The humidity was 53%.​
Match Statistics​
Shots
12

Total

4

5

On Target

1

7

Off Target

3

0

Shots blocked

0
89

Attack

78

68

Dangerous attack

48

0

Ball safe​

0
0

Penalties

0

3

Corners

2
Fouls
2

Yellow Cards

3

0

Double Yellow

0

0

Red Card

1
Other
Ball possession
Levski Sofia had a strong ball possession 58% while CSKA Sofia was struggling with a 42% ball possession.
Attitude and shots
Levski Sofia was putting more pressure with 68 dangerous attacks and 12 shots of which 5 were on target. This is one of the reasons why Levski Sofia won the match​.
Levski Sofia shot 12 times, 5 on target, 7 off target. On the other side, CSKA Sofia shot 4 times, 1 on target, 3 off target.
Cards
Levski Sofia received 2 yellow cards (G. Milanov and A. Kraev). On the opposite side, CSKA Sofia received 3 yellow cards (A. Youga, B. de Nooijer and M. Koch).
Also, CSKA Sofia didn't finish the match with 11 players after I. Turitsov (CSKA Sofia) was sent off after receiving a straight red card in the (90′).
Match Timeline
Iliyan Stefanov
- sub ->
F. Krastev
58'
74'
Bradley de Nooijer
- Yellow
77'
Duckens Nazon
- sub ->
D. K. Bamba
Marin Petkov
- sub ->
I. Popov
86'
87'
Stanislav Shopov
- sub ->
T. Vion
Asen Mitkov
- sub ->
Ronaldo
90'
Standings
After playing this match, Levski Sofia will have 18 points like Slavia Sofia and Lokomotiv Sofia 1929 to hold in the 6th place. On the opposite side, CSKA Sofia will stay with 22 points like Lokomotiv Plovdiv to remain in the 3rd place.
Next matches
Levski Sofia – Formation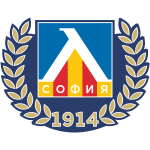 Levski Sofia
Substitutes
Levski Sofia adopted the 4-2-3-1 line-up (4-2-3-1).
The manager Stanimir Kolev Stoilov decided to play with the following team: Plamen Andreev, Jeremy Petris, Kellian van der Kaap, José Córdoba, Wenderson Tsunami, Andrian Kraev, Filip Krastev, Ronaldo, Georgi Milanov, Welton and Ivelin Popov.
The home team had on the bench: Nikolay Mihaylov, Patrick-Gabriel Galchev, Asen Mitkov, Iliyan Stefanov, Marin Petkov and Nathan Alder.
Substitutions
Levski Sofia made 3 changes: F. Krastev for I. Stefanov (58′), I. Popov for M. Petkov (86′) and Ronaldo for A. Mitkov (90′).
CSKA Sofia – Formation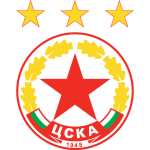 CSKA Sofia
Substitutes
Also CSKA Sofia adopted the 4-2-3-1 line-up (4-2-3-1).
Saša Ilić played with: Gustavo Busatto, Ivan Turitsov, Jurgen Matheij, Menno Koch, Bradley de Nooijer, Amos Youga, Thibaut Vion, Maurício Garcez de Jesus, Jonathan Lindseth, Lazar Tufegdžić and Daouda Karamoko Bamba.
These were the players on the bench: Dimitar Evtimov, Geferson, Enes Mahmutović, Hristiyan Ivaylov Petrov, Stanislav Shopov, Brayan Moreno and Duckens Nazon.
Substitutions
CSKA Sofia made 3 changes: L. Tufegdzic for B. Moreno (62′), D. K. Bamba for D. Nazon (77′) and T. Vion for S. Shopov (87′).
Results of the day
These are the results of the day in the Parva Liga.​