HEIDENHEIM AN DER BRENZ. Heidenheim manages to recover against Kaiserslautern with 2 goals from T. Boyd from a goal on the 60′ and a goal on the 20′. Heidenheim was much superior in terms of ball possession (66%)​
The match was played at the Voith-Arena stadium in Heidenheim an der Brenz on Sunday and it started at 1:30 pm local time. The referee was Tobias Reichel with the help of Christian Leicher and Eric-dominic Weisbach. The 4th official was Nikolai Kimmeyer. The weather was cloudy. The temperature was cold at 11.3 degrees Celsius or 52.25 Fahrenheit. The humidity was 81%.​
Match Statistics​
Shots
12

Total

10

6

On Target

4

6

Off Target

6

0

Shots blocked

1
157

Attack

71

51

Dangerous attack

24

89

Ball safe​

86
0

Penalties

0

5

Corners

3
Fouls
4

Total

8

1

Yellow Cards

2

0

Double Yellow

0

0

Red Card

1
Other
Ball possession
Heidenheim was in firm control of the ball 66% while Kaiserslautern was struggling with a 34% ball possession.
Attitude and shots
Heidenheim was more aggressive with 51 dangerous attacks and 12 shots of which 6 were on target. However, that was not enough Heidenheim to win the match​.
Heidenheim shot 12 times, 6 on target, 6 off target. On the other side, Kaiserslautern shot 10 times, 4 on target, 6 off target.
Cards
Heidenheim received 1 yellow card (M. Busch). Regarding the opposition, Kaiserslautern received 2 yellow cards (J. Niehues and E. Durm).
Also, Kaiserslautern didn't finish the match with 11 players after A. Luthe (Kaiserslautern) was sent off after receiving a straight red card in the (41′).
Match Timeline
J. Beste
(goal)
D. Thomalla
17'
43'
A. Spahic
- sub ->
P. Klement
C. Kuhlwetter
- sub ->
D. Thomalla
66'
73'
H. Ciftci
- sub ->
J. Niehues
M. Rittmuller
- sub ->
A. Beck
75'
S. Schimmer
- sub ->
L. Maloney
81'
87'
L. Lobinger
- sub ->
T. Boyd
87'
P. Hercher
- sub ->
J. Zimmer
Standings
After this match, Heidenheim will have 16 points to sit in the 5th place. On the other side, Kaiserslautern will have 14 points like Fortuna Düsseldorf to sit in the 7th place.
Next matches
In the next match in the 2. Bundesliga, Heidenheim will host SpVgg Greuther Fürth on the 23rd of October with a 6-4 head to head in favor of Heidenheim (4 draws).
Kaiserslautern will host Karlsruher SC on the 8th of November with a 4-2 head to head record in favor of Kaiserslautern (6 draws).
Heidenheim – Formation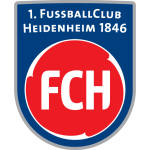 Heidenheim
Substitutes
Heidenheim started with a mid-fielder-oriented line-up (4-1-4-1).
The manager Frank Schmidt decided to play with the following team: Kevin Müller (6.2), Marnon Busch (7.8), Patrick Mainka (7.4), Lennard Maloney (6.8), Jonas Föhrenbach (6.9), Jan Schöppner (7.1), Florian Pick (6.7), Denis Thomalla (6.8), Adrian Beck (7.0), Jan-Niklas Beste (8.1) and Tim Kleindienst (6.4).
The home team had on the bench: Stefan Schimmer (6.2), Marvin Rittmüller (6.9), Tim Kother, Christian Kühlwetter (7.0), Vitus Eicher, Tim Siersleben, Andreas Geipl, Norman Theuerkauf and Dženis Burnić (7.0).
Substitutions
Heidenheim made 4 changes: F. Pick for D. Burnic (66′), D. Thomalla for C. Kuhlwetter (66′), A. Beck for M. Rittmuller (75′) and L. Maloney for S. Schimmer (81′).
Best player: Jan-Niklas Beste​
The most impressive player for Heidenheim was Jan-Niklas Beste.
His rating is (8.1) with 1 goal, 36 passes (75% accurate) and 2 key passes. He was won 4 duels out of 7. He performed 9 crosses. He hit the woodwork once times.
Kaiserslautern – Formation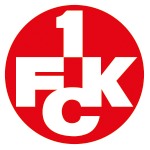 Kaiserslautern
Substitutes
Kaiserslautern started with a 4-2-3-1 line-up (4-2-3-1).
Dirk Schuster played with: Andreas Luthe (5.3), Erik Durm (6.2), Boris Tomiak (6.9), Kevin Kraus (7.1), Hendrick Zuck (6.3), Marlon Ritter (6.2), Julian Niehues (6.4), Jean Zimmer (6.7), Philipp Klement (6.6), Kenny Prince Redondo (6.1) and Terrence Boyd (8.8).
These were the players on the bench: Avdo Spahić (6.7), Lex-Tyger Lobinger (6.5), Hikmet Çiftçi (6.8), Robin Bormuth, Dominik Schad, Philipp Hercher (6.4), Lars Bünning, Daniel Hanslik and Mike Wunderlich.
Substitutions
Kaiserslautern made 4 changes: P. Klement for A. Spahic (43′), J. Niehues for H. Ciftci (73′), T. Boyd for L. Lobinger (87′) and J. Zimmer for P. Hercher (87′).
Best player: Terrence Boyd​
As per our analysis, the most impressive player for Kaiserslautern was Terrence Boyd.
His rating is (8.8) with 2 goals, 21 passes (66% accurate) and 1 key pass. He was won 6 duels out of 11.
Results of the day
These are the results of the day in the 2. Bundesliga.​