REGENSBURG. Jahn Regensburg conquers St. Pauli 2-0 after A. Albers scores a double.
The match was played at the Jahnstadion Regensburg (Regensburg) stadium in Regensburg on Sunday and it started at 1:30 pm local time. The referee was Nicolas Winter assisted by Christof Günsch and Tobias Endriß. The 4th official was Martin Speckner. The weather was cloudy. The temperature was cold at 11.5 degrees Celsius or 52.72 Fahrenheit. The humidity was 82%.​
Match Statistics​
Shots
7

Total

13

4

On Target

3

3

Off Target

10

0

Shots blocked

3
78

Attack

137

20

Dangerous attack

57

83

Ball safe​

103
1

Penalties

0

1

Corners

5

3

Off Sides

1
Fouls
1

Total

0

2

Yellow Cards

5

0

Double Yellow

0

0

Red Card

0
Other
Ball possession
St. Pauli had a superior ball possession 69% while Jahn Regensburg was struggling with a 31% ball possession.
Attitude and shots
St. Pauli was more aggressive with 57 dangerous attacks and 13 shots of which 3 were on target. Notwithstanding, Jahn Regensburg managed to find the solution to win this match.​
Jahn Regensburg shot 7 times, 4 on target, 3 off target. Talking about the opposition, St. Pauli shot 13 times, 3 on target, 10 off target.
Cards
Jahn Regensburg received 2 yellow cards (M. Thalhammer and P. Owusu). On the other side, St. Pauli received 5 yellow cards (J. Medic, L. Daschner, J. Irvine, C. Metcalfe and M. Hartel).
Match Timeline
46'
I. Matanovic
- sub ->
J. Eggestein
46'
C. Metcalfe
- sub ->
B. Fazliji
H. Makridis
- sub ->
J. Mees
59'
62'
L. Ritzka
- sub ->
L. Paqarada
D. Vizinger
- sub ->
P. Owusu
69'
K. Caliskaner
- sub ->
B. Idrizi
70'
72'
L. Zander
- sub ->
M. Saliakas
79'
A. Dzwigala
- sub ->
L. Daschner
A. Yildirim
- sub ->
C. Viet
90'
S. Nachreiner
- sub ->
N. Shipnoski
90'
Standings
After playing this contest, Jahn Regensburg will have 11 points like Karlsruher SC to sit in the 11th place. On the other side, St. Pauli will stay with 10 points like Nürnberg to hold in the 12th place.
Next matches
In the next match in the 2. Bundesliga, Jahn Regensburg will play away with Hamburger SV on the 6th of November with a 4-2 head to head in favor of Hamburger SV (2 draws).
St. Pauli will host Karlsruher SC on the 28th of May with a 8-5 head to head stats in favor of St. Pauli (5 draws).
Jahn Regensburg – Formation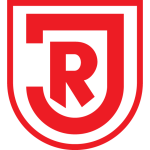 Jahn Regensburg
Substitutes
Jahn Regensburg started with a 4-2-3-1 line-up (4-2-3-1).
The manager Mersad Selimbegovic decided to play with the following team: Dejan Stojanović (7.6), Konrad Faber (7.3), Jan Elvedi (7.7), Scott Kennedy (7.4), Christian Viet (8.9), Maximilian Thalhammer (6.8), Blendi Idrizi (6.5), Nicklas Shipnoski (7.0), Andreas Albers (8.2), Joshua Mees (6.4) and Prince-Osei Owusu (6.4).
The home team had on the bench: Kaan Caliskaner (6.4), Sebastian Nachreiner, Minos Gouras, Thorsten Kirschbaum, Aygün Yıldırım, Charalambos Makridis (6.6) and Dario Vizinger (6.4).
Substitutions
Jahn Regensburg made 5 changes: J. Mees for H. Makridis (59′), P. Owusu for D. Vizinger (69′), B. Idrizi for K. Caliskaner (70′), C. Viet for A. Yildirim (90′) and N. Shipnoski for S. Nachreiner (90′).
Best player: Christian Viet​
The most impressive player for Jahn Regensburg was Christian Viet even if he didn't score any goal.
His rating is (8.9) with 19 passes (63% accurate) and 1 key pass. He was won 7 duels out of 9. He performed 3 crosses.
St. Pauli – Formation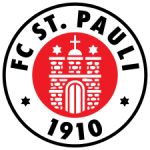 St. Pauli
Substitutes
St. Pauli started with a conservative line-up (4-4-2).
Timo Schultz played with: Nikola Vasilj (6.4), Manolis Saliakas (6.8), David Nemeth (6.7), Jakov Medić (6.5), Leart Paqarada (7.8), Lukas Daschner (6.6), Jackson Irvine (7.3), Betim Fazliji (6.1), Marcel Hartel (6.5), Johannes Eggestein (6.6) and Etienne Amenyido (6.7).
They had on the bench: Afeez Aremu, Luca Zander (6.8), Adam Dźwigała (6.6), Lars Ritzka (6.8), Sascha Burchert, Carlo Boukhalfa, Connor Metcalfe (6.8) and Igor Matanović (6.4).
Substitutions
St. Pauli made 5 changes: B. Fazliji for C. Metcalfe (46′), J. Eggestein for I. Matanovic (46′), L. Paqarada for L. Ritzka (62′), M. Saliakas for L. Zander (72′) and L. Daschner for A. Dzwigala (79′).
Best player: Leart Paqarada​
The most impressive player for St. Pauli was Leart Paqarada.
His rating is (7.8) with 58 passes (81% accurate) and 2 key passes. He was won 3 duels out of 3. He performed 5 crosses. He hit the woodwork once times.
Results of the day
These are the results of the day in the 2. Bundesliga.​