MADRID. Real Madrid beat Atlético Madrid to win 2-1. It was Real Madrid to strike first with a goal of Rodrygo at the 18′. Then F. Valverde scored again for Real Madrid in the 36′ minute. Eventually, M. Hermoso reduced the distance for Atlético Madrid (83′). Eventually, that was it, and the result remained 2-1.
M. Hermoso received a red card (90′)​. This double yellow card was one of the reason why Atlético Madrid lost the match.
The match was played at the Estadio Civitas Metropolitano stadium in Madrid on Sunday and it started at 9:00 pm local time. In front of 66,881 spectators.​ The referee was José Luis Munuera Montero with the help of Iñigo Prieto López de Ceraín and Antonio Ramón Martínez Moreno. The 4th official was Manuel Jesús Orellana Cid. The weather was cloudy. The temperature was pleasant at 24.9 degrees Celsius or 76.8 Fahrenheit. The humidity was 49%.​
Match Statistics​
Shots
13

Total

5

4

On Target

2

9

Off Target

3

4

Shots blocked

1
114

Attack

74

46

Dangerous attack

13

71

Ball safe​

83
0

Penalties

0

8

Corners

1
Fouls
15

Total

16

4

Yellow Cards

2

1

Double Yellow

0

1

Red Card

0
Other
Ball possession
None of the teams was particularly dominant in terms of ball possession. Atlético Madrid was in possession of the ball for 53% of the time vs. Real Madrid that controlled the ball for 47% of the time.
Attitude and shots
Atlético Madrid had a more offensive attitude with 46 dangerous attacks and 13 shots of which 4 were on target. Even so, Real Madrid found a way to find the solution to win this match.​
Atlético Madrid shot 13 times, 4 on target, 9 off target. On the opposite side, Real Madrid shot 5 times, 2 on target, 3 off target.
Cards
Atlético Madrid received 3 yellow cards (R. Mandava, Koke and M. Hermoso). On the other side, Real Madrid received 2 yellow cards (F. Mendy and D. Carvajal).
M. Hermoso (Atlético Madrid) was sent off after receiving a second yellow card (90′).
Match Timeline
18'
Rodrygo
(goal)
A. Tchouameni
A. Morata
- sub ->
R. de Paul
62'
Matheus Cunha
- sub ->
Joao Felix
62'
M. Hermoso
- sub ->
Y. Carrasco
72'
75'
A. Rudiger
- sub ->
F. Mendy
S. Niguez
- sub ->
G. Kondogbia
81'
82'
E. Camavinga
- sub ->
L. Modric
86'
D. Ceballos
- sub ->
Rodrygo
86'
M. Asensio
- sub ->
T. Kroos
Standings
After this match, Atlético Madrid will stay with 10 points like Real Sociedad to remain in the 7th place. Regarding the opposition, Real Madrid will have 18 points to hold in the 1st place.
Next matches
In the next match in the La Liga, Atlético Madrid will play away with Sevilla on the 1st of October with a 14-12 head to head record in favor of Atlético Madrid (13 draws).
Real Madrid will host Osasuna on the 2nd of October with a 20-2 head to head stats in favor of Real Madrid (6 draws).
Atlético Madrid – Formation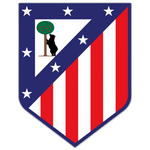 Atlético Madrid
Substitutes
Atlético Madrid started with a 3-5-2 line-up (3-5-2).
The manager Diego Pablo Simeone decided to play with the following team: Jan Oblak (6.4), Felipe (6.8), Axel Witsel (6.6), Reinildo Isnard Mandava (6.3), Marcos Llorente (6.5), Rodrigo de Paul (7.8), Geoffrey Kondogbia (6.6), Koke (6.8), Yannick Carrasco (7.0), Antoine Griezmann (7.4) and João Félix (6.6).
The home team had on the bench: Ivo Grbić, Matheus Cunha (6.2), Mario Hermoso (7.3), Saúl Ñíguez (6.3), Nahuel Molina, Antonio Gomis, Ángel Correa (6.8), Álvaro Morata (6.7) and Marco Moreno.
Substitutions
Atlético Madrid made 5 changes: Joao Felix for Matheus Cunha (62′), R. de Paul for A. Morata (62′), Y. Carrasco for M. Hermoso (72′), Koke for A. Correa (73′) and G. Kondogbia for S. Niguez (81′).
Best player: Rodrigo de Paul​
The player that probably impressed the most for Atlético Madrid was Rodrigo de Paul.
His rating is (7.8) with 41 passes (85% accurate) and 2 key passes. He was won 9 duels out of 10. He performed 1 cross.
Real Madrid – Formation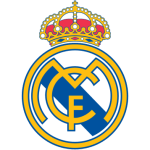 Real Madrid
Substitutes
Real Madrid started with a aggressive line-up (4-3-3).
Carlo Ancelotti played with: Thibaut Courtois (6.8), Daniel Carvajal (7.4), Éder Militão (7.0), David Alaba (6.9), Ferland Mendy (6.7), Luka Modrić (7.6), Aurélien Tchouaméni (7.4), Toni Kroos (7.8), Federico Valverde (7.5), Rodrygo (7.4) and Vinícius Júnior (6.1).
The following players were sitting on the bench: Eduardo Camavinga (6.6), Álvaro Odriozola, Eden Hazard, Jesús Vallejo, Andriy Lunin, Mariano Díaz, Nacho Fernández, Dani Ceballos (6.5), Marco Asensio (6.5), Luis López and Antonio Rüdiger (6.5).
Substitutions
Real Madrid made 4 changes: F. Mendy for A. Rudiger (75′), L. Modric for E. Camavinga (82′), Rodrygo for D. Ceballos (86′) and T. Kroos for M. Asensio (86′).
Best player: Toni Kroos​
Following our analysis, the most impressive player for Real Madrid was Toni Kroos even if he didn't score any goal.
His rating is (7.8) with 65 passes (90% accurate) and 1 key pass. He was won 1 duel out of 3. He performed 2 crosses.
Results of the day
These are the results of the day in the La Liga.​