https://www.youtube.com/watch?v=S20Ck2CW4JY
BRAGA. Sporting Braga conquers Vizela with a 2-0 win with a goal from Vitinha (83′) and a goal from R. Horta (90′). Sporting Braga was definitely better in terms of ball possession (62%) and that was among the factors of its victory.​
The match was played at the Estádio Municipal de Braga stadium in Braga on Sunday and it started at 8:30 pm local time. The referee was André Filipe Domingues Narciso who was helped by Tiago Oliveira Leandro and Vasco Marques. The 4th official was Hélder Carvalho. The weather was cloudy. The temperature was pleasant at 22.2 degrees Celsius or 71.96 Fahrenheit. The humidity was 52%.​
Match Statistics​
Shots
23

Total

18

10

On Target

7

13

Off Target

11

4

Shots blocked

1
100

Attack

84

65

Dangerous attack

34

94

Ball safe​

73
0

Penalties

0

8

Corners

4

4

Off Sides

1
Fouls
14

Total

14

6

Yellow Cards

4

0

Double Yellow

0

0

Red Card

0
Other
Ball possession
Sporting Braga was in firm control of the ball 62% while Vizela was struggling with a 38% ball possession.
Attitude and shots
Sporting Braga was putting more pressure with 65 dangerous attacks and 23 shots of which 10 were on target. This is one of the reasons why Sporting Braga won the match​.
Sporting Braga shot 23 times, 10 on target, 13 off target. On the other side, Vizela shot 18 times, 7 on target, 11 off target.
Cards
Sporting Braga received 6 yellow cards (A. Horta, U. Racic, S. Banza, Matheus, A. Djalo and D. Lainez). On the other side, Vizela received 4 yellow cards (R. Guzzo, Anderson, C. Isaac and M. Osmajic).
Match Timeline
46'
C. Isaac
- sub ->
I. Juliao
46'
N. Moreira
- sub ->
K. Zohi
A. Djalo
- sub ->
I. Medeiros
60'
A. Castro
- sub ->
U. Racic
60'
D. Lainez
- sub ->
A. Horta
71'
80'
Alvarado
- sub ->
Kiko Bondoso
Bruno Rodrigues
- sub ->
S. Banza
84'
86'
A. Schmidt
- sub ->
Claudemir
Standings
After playing this encounter, Sporting Braga will have 19 points to sit in the 2nd place. Regarding the opposition, Vizela will stay with 5 points like Santa Clara to hold in the 15th place.
Next matches
In the next match in the Liga Portugal, Sporting Braga will host Chaves on the 9th of October with a 7-0 head to head stats in favor of Sporting Braga (1 draw).
Vizela will play away agasint Casa Pia on the 9th of October with a 1-0 head to head in favor of Vizela (1 draw).
Sporting Braga – Formation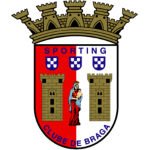 Sporting Braga
Substitutes
Sporting Braga started with a conservative line-up (4-4-2).
The manager Artur Jorge Torres Gomes Araújo Amorim decided to play with the following team: Matheus (8.1), Fabiano Silva (8.1), Vítor Tormena (7.4), Paulo Oliveira (7.2), Nuno Sequeira (7.6), Iuri Medeiros (7.6), Uroš Račić (6.6), André Horta (6.9), Ricardo Horta (8.1), Simon Banza (7.3) and Abel Ruíz (7.1).
The home team had on the bench: Álvaro Djaló (6.2), Bruno Rodrigues, André Castro (6.6), Tiago Sá, Cristián Borja, Diego Lainez (6.8), Rodrigo Gomes, Jean-Baptiste Gorby (6.6) and Vitinha (7.3).
Substitutions
Sporting Braga made 5 changes: U. Racic for A. Castro (60′), A. Ruiz for Vitinha (60′), I. Medeiros for A. Djalo (60′), A. Horta for D. Lainez (71′) and S. Banza for Bruno Rodrigues (84′).
Best player: Matheus​
The player that probably impressed the most for Sporting Braga was the goalkeeper: Matheus. His rating is 8.13. He performed 6 saves.
Vizela – Formation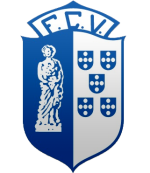 Vizela
Substitutes
Vizela started with a aggressive line-up (4-3-3).
Álvaro Adriano Teixeira Pacheco played with: Fabijan Buntić (7.7), Igor Julião (6.8), Anderson (6.6), Ivanildo Fernandes (7.0), Kiki Afonso (6.8), Raphael Guzzo (6.2), Claudemir (6.4), Alex Méndez (7.2), Kiko Bondoso (7.1), Milutin Osmajić (6.8) and Kévin Zohi (6.6).
The following players were sitting on the bench: Diego Rosa, Alexander Schmidt (6.7), Francis Cann, Nuno Moreira (6.8), Alejandro Alvarado Jr (6.6), Samu (7.2), Luis Felipe, Mohamed Aidara and Carlos Isaac (6.5).
Vizela could not rely on the presence of Alvarado (injured).
Substitutions
Vizela made 5 changes: R. Guzzo for Samu (31′), I. Juliao for C. Isaac (46′), K. Zohi for N. Moreira (46′), Kiko Bondoso for Alvarado (80′) and Claudemir for A. Schmidt (86′).
Best player: Fabijan Buntić​
Following our analysis, the most impressive player for Vizela was the goalkeeper: Fabijan Buntić. His rating is 7.71. He performed 8 saves.
Results of the day
These are the results of the day in the Liga Portugal.​