GENK. Genk snatched a late win Gent 1-0 after B. Heynen scored just 1 goal (90′).
The match was played at the Luminus Arena stadium in Genk on Sunday and it started at 1:30 pm local time. The referee was Erik Lambrechts with the assistance of Jo De Weirdt and Kevin Monteny. The 4th official was Wim Smet. The weather was rainy. The temperature was cold at 12.6 degrees Celsius or 54.7 Fahrenheit. The humidity was 87%.​
Match Statistics​
The overall ball possession was identical with both teams controlling the ball for 50% of the time.
Ball possession
No teams had a vastly superior advantage in terms of ball possession. Genk was in possession of the ball for 50% of the time vs. Gent that controlled the ball for 50% of the time.
Attitude and shots
Genk was more pushing with 53 dangerous attacks and 12 shots of which 8 were on target. This is one of the reasons why Genk won the match​.
Genk shot 12 times, 8 on target, 4 off target. Regarding the opposition, Gent shot 10 times, 0 on target, 10 off target.
Cards
Genk received 2 yellow cards (D. Munoz and M. McKenzie). On the opposite side, Gent received 2 yellow cards (M. Ngadeu and B. Godeau).
Match Timeline
38'
B. Godeau
- sub ->
J. Torunarigha
M. Samatta
- sub ->
A. Preciado
46'
N. Castro
- sub ->
B. El Khannous
68'
71'
A. Hjulsager
- sub ->
Hong Hyun-Seok
A. Nemeth
- sub ->
P. Onuachu
80'
B. Heynen
(goal)
M. Tresor Ndayishimiye
90'
Standings
After playing this match, Genk will have 22 points to hold in the 2nd place. On the opposite side, Gent will stay with 14 points to sit in the 7th place.
Next matches
In the next match in the Pro League, Genk will host Kortrijk on the 8th of October with a 15-9 head to head stats in favor of Genk (8 draws).
Gent will play away agasint AS Eupen on the 9th of October with a 9-3 head to head statistic in favor of Gent (2 draws).
Genk – Formation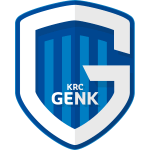 Genk
Substitutes
Genk started with a 4-2-3-1 line-up (4-2-3-1).
The manager Wouter Vrancken decided to play with the following team: Maarten Vandevoordt (6.9), Daniel Muñoz (7.1), Carlos Cuesta (7.1), Mark McKenzie (7.9), Gerardo Arteaga (7.3), Bryan Heynen (7.8), Patrik Hrošovský (7.6), Ángelo Preciado (6.5), Bilal El Khannouss (7.6), Mike Trésor (7.8) and Paul Onuachu (6.2).
The home team had on the bench: Alejandro Galarza, András Németh (6.6), Mbwana Ally Samatta (6.7), Nicolás Castro (6.6), Aziz Ouattara Mohammed, Matisse Didden, Tobe Leysen and Rasmus Carstensen.
Genk could not rely on the presence of M. Samatta (injured).
Substitutions
Genk made 3 changes: A. Preciado for M. Samatta (46′), B. El Khannous for N. Castro (68′) and P. Onuachu for A. Nemeth (80′).
Best player: Mark McKenzie​
The most impressive player for Genk was Mark McKenzie even if he didn't score the decisive goal.
His rating is (7.9) with 49 passes (73% accurate) and 0 key passes. He was won 11 duels out of 17.
Gent – Formation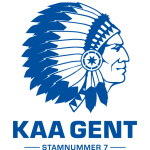 Gent
Substitutes
Gent started with a 3-4-1-2 line-up (3-4-1-2).
Hein Vanhaezebrouck played with: Davy Roef (7.6), Andreas Hanche-Olsen (6.8), Michael Ngadeu (7.0), Jordan Torunarigha (6.6), Matisse Samoise (6.8), Vadis Odjidja-Ofoe (6.2), Sven Kums (7.1), Alessio Castro-Montes (7.3), Hyunseok Hong (6.5), Laurent Depoitre (7.1) and Hugo Cuypers (6.8).
These were the players on the bench: Núrio Fortuna, Malick Fofana, Ibrahim Salah, Elisha Owusu, Paul Nardi, Bruno Godeau (6.5) and Andrew Hjulsager (7.0).
Gent could not rely on the presence of B. Godeau (injured).
Substitutions
Gent made 2 changes: J. Torunarigha for B. Godeau (38′) and Hong Hyun-Seok for A. Hjulsager (71′).
Best player: Davy Roef​
The player that probably impressed the most for Gent was the goalkeeper: Davy Roef. His rating is 7.62. He performed 5 saves.
Results of the day
These are the results of the day in the Pro League.​