WIEN. Austria Wien was in the end too good for Ried with the goal of A. Gruber (27′), D. Fitz (47′) and C. Keles (69′). Austria Wien was surely better in terms of ball possession (63%) and that was among the factors of its victory.​
The match was played at the Generali Arena stadium in Wien on Sunday and it started at 2:30 pm local time. The referee was Christopher Jäger with the help of Gerald Bauernfeind and Luka Katholnig. The 4th official was Gerhard Grobelnik. The weather was cloudy. The temperature was cold at 13.1 degrees Celsius or 55.51 Fahrenheit. The humidity was 78%.​
Match Statistics​
Shots
23

Total

6

7

On Target

1

16

Off Target

5

6

Shots blocked

1
126

Attack

58

50

Dangerous attack

16

77

Ball safe​

85
0

Penalties

0

5

Corners

6

4

Off Sides

1
Fouls
11

Total

14

1

Yellow Cards

2

0

Double Yellow

0

0

Red Card

0
Other
Ball possession
Austria Wien had a superior ball possession 63% while Ried was struggling with a 37% ball possession.
Attitude and shots
Austria Wien was putting more pressure with 50 dangerous attacks and 23 shots of which 7 were on target. This is one of the reasons why Austria Wien won the match​.
Austria Wien shot 23 times, 7 on target, 16 off target. On the opposite side, Ried shot 6 times, 1 on target, 5 off target.
Cards
Austria Wien received 1 yellow card (Lucas Galvao). Regarding the opposition, Ried received 2 yellow cards (C. Monschein and J. Weberbauer).
Match Timeline
A. Gruber
(goal)
M. Fischer
27'
46'
J. Weberbauer
- sub ->
J. Wiessmeier
46'
O. Kragl
- sub ->
S. Chabbi
C. Keles
- sub ->
A. Gruber
64'
N. Dovedan
- sub ->
A. Jukic
71'
H. Tabakovic
- sub ->
M. Huskovic
71'
73'
D. Cosgun
- sub ->
L. Kronberger
M. Polster
- sub ->
Lucas Galvao
79'
M. Meisl
- sub ->
M. Braunoder
79'
85'
A. Diawusie
- sub ->
P. Pomer
Standings
After playing this match, Austria Wien will have 12 points like Austria Lustenau to sit in the 4th place. On the opposite side, Ried will stay with 5 points like Rheindorf Altach to hold in the 11th place.
Next matches
In the next match in the Admiral Bundesliga, Austria Wien will play away against LASK Linz on the 23rd of October with a 12-12 head to head record.
Ried will play away agasint Wolfsberger AC on the 9th of October with a 9-9 head to head.
Austria Wien – Formation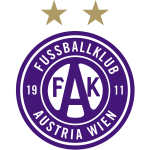 Austria Wien
Substitutes
Austria Wien started with a 4-2-3-1 line-up (4-2-3-1).
The manager Manfred Schmid decided to play with the following team: Christian Früchtl (7.1), Reinhold Ranftl (8.1), Lukas Mühl (7.1), Lucas Galvão (6.8), Marvin Martins (7.3), Matthias Braunöder (7.1), Manfred Fischer (7.1), Andreas Gruber (7.6), Dominik Fitz (8.5), Aleksandar Jukić (6.5) and Muharem Husković (7.1).
The home team had on the bench: Mirko Kos, Can Keleş (7.2), Manuel Polster (6.7), Georg Teigl, Matteo Meisl (6.9), Nikola Dovedan (6.7) and Haris Tabaković (6.2).
Substitutions
Austria Wien made 5 changes: A. Gruber for C. Keles (64′), A. Jukic for N. Dovedan (71′), M. Huskovic for H. Tabakovic (71′), Lucas Galvao for M. Polster (79′) and M. Braunoder for M. Meisl (79′).
Best player: Dominik Fitz​
Following our analysis, the most impressive player for Austria Wien was Dominik Fitz.
His rating is (8.5) with 1 goal, 55 passes (69% accurate) and 4 key passes. He was won 1 duel out of 3. He performed 10 crosses. He hit the woodwork once times.
Ried – Formation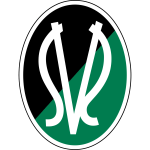 Ried
Substitutes
Ried started with an extremely aggressive line-up (3-4-3).
Christian Heinle played with: Samuel Sahin-Radlinger (6.6), Julian Turi (6.5), Markus Lackner (6.5), Tin Plavotić (7.4), Julian Wiessmeier (6.4), David Ungar (6.8), Marcel Ziegl (6.4), Philipp Pomer (7.0), Christoph Monschein (6.7), Seifedin Chabbi (7.0) and Luca Kronberger (6.8).
These were the players on the bench: Jonas Wendlinger, Josef Weberbauer (6.3), Oliver Kragl (6.5), Denizcan Cosgun (6.8), Belmin Beganovic, Agyemang Diawusie (6.1) and Jonas Mayer (6.7).
Substitutions
Ried made 5 changes: J. Wiessmeier for J. Weberbauer (46′), S. Chabbi for O. Kragl (46′), L. Kronberger for D. Cosgun (73′), J. Turi for J. Mayer (80′) and P. Pomer for A. Diawusie (85′).
Best player: Tin Plavotić​
The player that probably impressed the most for Ried was Tin Plavotić.
His rating is (7.4) with 52 passes (76% accurate) and 0 key passes. He was won 2 duels out of 3.
Results of the day
These are the results of the day in the Admiral Bundesliga.​