HIRATSUKA. Shonan Bellmare and Urawa Reds didn't manage to score any goal on Saturday. Urawa Reds was not able to win even if it was better in terms of ball possession (56%).
The match was played at the Lemon Gas Stadium Hiratsuka (Hiratsuka) stadium in Hiratsuka on Saturday and it started at 7:00 pm local time. The referee was Takuto Okabe with the help of Taku Nakano and Kogo Kumagai. The 4th official was Osamu Akasaka. The weather was cloudy. The temperature was hot at 26.6 degrees Celsius or 79.92 Fahrenheit. The humidity was 62%.​
Match Statistics​
Shots
18

Total

14

1

On Target

3

17

Off Target

11

6

Shots blocked

4
107

Attack

87

71

Dangerous attack

45

80

Ball safe​

88
0

Penalties

0

4

Corners

3
Fouls
14

Total

6

2

Yellow Cards

0

0

Double Yellow

0

0

Red Card

0
Other
Ball possession
Urawa Reds was in firm control of the ball 56% while Shonan Bellmare was struggling with a 44% ball possession.
Attitude and shots
Shonan Bellmare was more aggressive with 71 dangerous attacks and 18 shots of which 1 were on target. Nonetheless, that was not enough Shonan Bellmare to win the match​.
Shonan Bellmare shot 18 times, 1 on target, 17 off target. Talking about the opposition, Urawa Reds shot 14 times, 3 on target, 11 off target.
Cards
Shonan Bellmare received 2 yellow cards (N. Yamada and T. Okamoto). Regarding the opposition, Urawa Reds didn't receive any yellow card.
Match Timeline
46'
A. Ohata
- sub ->
K. Mawatari
S. Machino
- sub ->
Wellington
55'
N. Yamada
- sub ->
T. Elyounoussi
55'
64'
Y. Koizumi
- sub ->
A. Schalk
65'
T. Okubo
- sub ->
D. Karlsson
T. Yonemoto
- sub ->
A. Barada
67'
79'
T. Sekine
- sub ->
K. Junker
K. Tachi
- sub ->
T. Okamoto
86'
Standings
After this match, Shonan Bellmare will have 31 points like Avispa Fukuoka to hold in the 14th place. Talking about the opposition, Urawa Reds will have 40 points like Tokyo to sit in the 8th place.
Next matches
In the next match in the J-League, Shonan Bellmare will play away against Kashiwa Reysol on the 5th of November with a 7-3 head to head stats in favor of Kashiwa Reysol (3 draws).
Urawa Reds will host Avispa Fukuoka on the 5th of November with a 7-1 head to head stats in favor of Urawa Reds (1 draw).
Shonan Bellmare – Formation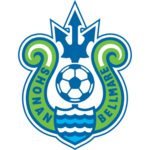 Shonan Bellmare
Substitutes
Shonan Bellmare started with a 3-1-4-2 line-up (3-1-4-2).
The manager Satoshi Yamaguchi decided to play with the following team: Kosei Tani (7.4), Takuya Okamoto (7.0), Shuto Yamamoto (6.4), Daiki Sugioka (7.5), Akimi Barada (7.2), Hirokazu Ishihara (6.6), Masaki Ikeda (7.4), Tarik Elyounoussi (6.6), Yoshihiro Nakano (7.1), Wellington (6.6) and Yusuke Segawa (7.3).
The home team had on the bench: Hiroyuki Abe (7.0), Koki Tachi (6.4), Shuto Machino (6.9), Taiga Hata, Daiki Tomii, Takuji Yonemoto (6.2) and Naoki Yamada (6.8).
Substitutions
Shonan Bellmare made 5 changes: Wellington for S. Machino (55′), T. Elyounoussi for N. Yamada (55′), A. Barada for T. Yonemoto (67′), M. Ikeda for H. Abe (67′) and T. Okamoto for K. Tachi (86′).
Best player: Daiki Sugioka​
The player that probably impressed the most for Shonan Bellmare was Daiki Sugioka.
His rating is (7.5) with 44 passes (90% accurate) and 1 key pass. He was won 4 duels out of 8. He performed 5 crosses.
Urawa Reds – Formation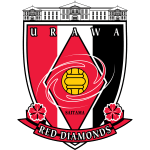 Urawa Reds
Substitutes
Urawa Reds started with a 4-2-3-1 line-up (4-2-3-1).
Ricardo Rodríguez Suárez played with: Shusaku Nishikawa (6.7), Hiroki Sakai (6.9), Takuya Iwanami (7.4), Alexander Scholz (7.6), Kazuaki Mawatari (7.0), Atsuki Ito (6.8), Kai Shibato (7.3), David Moberg Karlsson (6.4), Ataru Esaka (7.3), Alex Schalk (6.7) and Kasper Junker (7.3).
The following players were sitting on the bench: Ken Iwao (7.1), Zion Suzuki, Tomoaki Okubo (6.7), Ayumu Ohata (7.3), Yoshio Koizumi (7.1), Takahiro Sekine (6.8) and Tetsuya Chinen.
Substitutions
Urawa Reds made 5 changes: A. Ito for K. Iwao (46′), K. Mawatari for A. Ohata (46′), A. Schalk for Y. Koizumi (64′), D. Karlsson for T. Okubo (65′) and K. Junker for T. Sekine (79′).
Best player: Alexander Scholz​
As per our analysis, the most impressive player for Urawa Reds was Alexander Scholz.
His rating is (7.6) with 88 passes (92% accurate) and 0 key passes. He was won 2 duels out of 6.
Results of the day
These are the results of the day in the J-League.​