CINFãES. Farense beats Cinfães 4-0 after playing a incredible match. H. Pedro (24′), J. Fraga (37′ own), H. Pedro (40′ pen) and C. Ponde (77′). Farense was vastly superior ball possession (66%) was among the key factors of its victory.​
The match was played at the Estádio Municipal Cerveira Pinto stadium in Cinfães on Sunday and it started at 2:00 pm local time. The referee was João Carlos Casegas Marques Almeida. The weather was cloudy. The temperature was cold at 13.5 degrees Celsius or 56.32 Fahrenheit. The humidity was 85%.​
Match Statistics​
Ball possession
Farense had a strong ball possession 66% while Cinfães was struggling with a 34% ball possession.
Attitude and shots
Farense was more aggressive with 66 dangerous attacks and 14 shots of which 7 were on target. This is one of the reasons why Farense won the match.​
Cinfães shot 7 times, 0 on target, 7 off target. On the other side, Farense shot 14 times, 7 on target, 7 off target.
Cards
Cinfães didn't receive any yellow card. On the opposite side, Farense received 3 yellow cards (, and ).
Match Timeline
77'
Cristian Ioan Ponde
(goal)
Standings
After playing this match, Cinfães stays with points to occupy the 0th place in the standings. while Farense has points (0th).
Next matches
Cinfães – Formation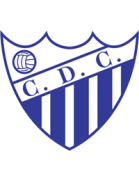 Cinfães
Substitutes
The manager Paulo Ricardo Fernandes Mendes decided to play with the following team: Léo Fraga.
The home team had on the bench: Andrey and João Fraga.
Substitutions
Cinfães decided to remain with the initial team without doing any substitution.
Farense – Formation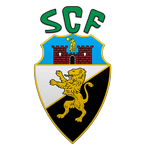 Farense
Substitutes
On the opposite side, Fernando Marques de Sousa Pires played with: Ricardo Velho, Robson, Abner Felipe, Miguel Bandarra, Eduardo Mancha, A. Oudrhiri, Jonatan Lucca, Mica, M. Mayambela, Pedro Henrique, Vasco Lopes.
The following players were sitting on the bench: Bruno Paz, Cristian Ponde, Elves, Fabrício Isidoro, Bura, Henrique and Rafael Defendi.
Substitutions
Farense decided to remain with the initial team without doing any substitution.
Results of the day
These are the results of the day in the Taça De Portugal.​