TANGER. Hassania Agadir defeats Ittihad Tanger with a 2-0 win with a goal from F. Ben (11′) and a goal from K. Katalundi (90′). Ittihad Tanger was vastly better in terms of ball possession (62%).​
The match was played at the Grand Stade de Tanger stadium in Tanger on Saturday and it started at 7:15 pm local time. The weather was clear. The temperature was pleasant at 22.6 degrees Celsius or 72.75 Fahrenheit. The humidity was 83%.​
Match Statistics​
Shots
7

Total

15

3

On Target

6

4

Off Target

9

0

Shots blocked

0
115

Attack

77

73

Dangerous attack

54

85

Ball safe​

77
0

Penalties

0

7

Corners

4
Fouls
2

Yellow Cards

2

0

Double Yellow

0

0

Red Card

0
Other
Ball possession
Ittihad Tanger was in firm control of the ball 62% while Hassania Agadir was struggling with a 38% ball possession.
Attitude and shots
Ittihad Tanger was putting more pressure with 73 dangerous attacks and 7 shots of which 3 were on target. Notwithstanding, Hassania Agadir was capable to find the solution to win this match.​
Ittihad Tanger shot 7 times, 3 on target, 4 off target. On the opposite side, Hassania Agadir shot 15 times, 6 on target, 9 off target.
Cards
Ittihad Tanger received 2 yellow cards (N. Aarab and Z. Kiani). Talking about the opposition, Hassania Agadir received 3 yellow cards (F. Ben Choug, H. Souissi and H. El Mejhed).
Match Timeline
9'
K. Katalundi
- sub ->
J. Mbele
M. S. Bouksyr
- sub ->
A. Akhrif
55'
D. Hubert
- sub ->
Y. Benali
55'
56'
M. Cheikhi
- sub ->
J. Ech-Chemmakh
81'
A. Azakane
- sub ->
J. Tachtach
81'
A. Hamza
- sub ->
F. Ben Choug
F. Abdoul Mutalib
- sub ->
H. Zraibi
83'
Standings
After this encounter, Ittihad Tanger stays with 0 points to occupy the 16th place in the standings. Talking about the opposition, Hassania Agadir has 7 points (1st).
Next matches
Ittihad Tanger – Formation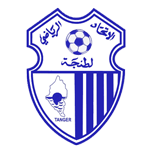 Ittihad Tanger
Substitutes
The manager Badou Zaki decided to play with the following team: .
Substitutions
Ittihad Tanger made 3 changes: A. Akhrif for M. S. Bouksyr (55′), Y. Benali for D. Hubert (55′) and H. Zraibi for F. Abdoul Mutalib (83′).
Hassania Agadir – Formation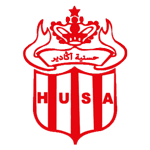 Hassania Agadir
Substitutes
Marcos César Dias de Castro played with: .
Substitutions
Hassania Agadir made 4 changes: J. Mbele for K. Katalundi (9′), J. Ech-Chemmakh for M. Cheikhi (56′), J. Tachtach for A. Azakane (81′) and F. Ben Choug for A. Hamza (81′).
Results of the day
These are the results of the day in the Botola Pro.​